welcome to camping La Prévoté
Calm, warm and friendly, the Camping La Prévoté in Saint-Hilaire-de-Riez in Vendée, is the ideal place to spend an invigorating holiday. At only 1800 meters, the beach of Sion offers wide areas for walks in the direction of Saint-Jean-de-Monts. For the little ones, the Demoiselles beach is perfectly suited with its very fine sand.
First of all, you will benefit from a magnificent setting for "nature" walks and the discovery on foot or by bike of the national forest. It stretches for 25 kilometers along the dunes south of Sion sur l'Océan, at the foot of the Noirmoutier bridge.
Since Camping La Prévoté, Vendée nature will no longer hold any secrets for you!
Then you will explore the salt marshes, hike along the rocky coast and who knows…. Perhaps you will take to the sea to venture out on the Ile d'Yeu! And if you want to discover still wild territories, hike or go sailing, the Camping La Prévoté is undoubtedly a strategic starting point. Both comfortable and with a very privileged environment. Its caring and friendly team will do everything to ensure that you have an unforgettable holiday. Their establishment is very clean and tastefully decorated.
Comfortable accommodation for up to 6 people, ideal for large families
Le Camping La Prévoté in Saint-Hilaire-de-Riez offers a wide variety of mobile home rentals. They are located on demarcated locations, and with space to park your vehicle. So you will have your space very distinct from that of others and all the privacy you are looking for. If you have more than one vehicle, you will need to park the others outside the camping. In short, on the Vendée coast, you will easily find the cocoon that suits you best. The mobile homes are comfortable and very well equipped (kitchen area, dishes, TV, etc.). For example, they all have a covered wooden terrace to extend the outdoor living space. So you will spend pleasant moments relaxing or having lunch with your family outside. Whether you are as a couple, with family or with friends, you will undoubtedly appreciate the equipment adapted to your expectations.
Then among the recommendations of decorum, know that only gas barbecues are authorized. Again for your peace of mind, the traffic in the Camping La Prévoté is limited to 10 km / h. It is prohibited from 23 p.m. to 7 a.m. So the users of the land of camping are urged to avoid any noise and discussions that could disturb their neighbors. A washing machine and a dryer are at your disposal. These devices work with coins. The clothes line is discreet and not annoying for the neighbors. Also be aware that you will have to pay an animal supplement per day. Finally, you can rent a cot, fabric sheets, terrycloth towel kits and the cleaning fee is in addition to the price of the accommodation.
le camping la prevote guarantees you a quality service to make your life beautiful
Everything has been thought of to punctuate your days pleasantly. First, a magnificent swimming pool exclusively reserved for the customers of the camping is heated from May to September. It will offer you great moments of relaxation, swimming, and games with your children. A paddling pool is provided for the little ones. For your safety, children must be accompanied by an adult. Likewise for hygiene, swimming shorts are strictly prohibited in the aquatic area.
If you want to take time for a cocktail at the bar, a playground and a giant inflatable structure will easily occupy young children. Then they can join you to eat together and on site. A sunny terrace is provided for you to eat outside. You can choose from a selection of snacks accompanied by "homemade" fries! You can also choose dishes to share such as the charcuterie cheese board or pizzas. Moreover, a bakery service has been set up.
The products are local and fresh in order to help you discover the region and favor short circuits.
You like to participate in the activities of the camping ?
Every year, a pétanque competition is organized on Tuesday. Everyone can participate. Two great contests are offered on July 14 and August 15. During the high season, mercre
Sunday evening, you can register for mussels and fries evenings. Regular musicians revisit the repertoire of sea songs for you. On Friday evenings, you can participate in themed evenings. Like the Caribbean evenings you may know. You will have a buffet of dishes to eat in or take away or a cocktail dinner with music or karaoke. On Saturday evenings, dance evenings with varying themes are offered to you for moments of great conviviality and joy. Finally every Sunday, the team of camping organizes the welcome drink. A moment not to be missed to get to know the team, the camping, and all the activities organized for you!
A perfect location between sea and forest
Le Camping La Prévoté is within a remarkable landscaped area. Surrounded by forest, the access to the beach which is only 2 kilometers away takes you within it to cross it. You will thus enjoy a bucolic and rejuvenating stroll on the outward and return trips!
You will evolve in a magnificent setting for nature walks and to discover on foot or by bike the national forest which stretches for 25 kilometers along the coast, from Sion sur l'Océan to the north of Fromentine. Nothing like it to prolong the pleasures of the day… To encourage you to discover the surroundings by bicycle, the camping There is also a bicycle rental service on site. You will join the cycle path just in front of the camping. It connects Saint-Jean-de-Monts to Saint-Gilles-Croix-de-Vie in 21 kilometers.
In an exceptional environment, the Corniche Vendéenne, the Plage des Demoiselles, the Devil's Hole and the Rocher de Pilours will be within your reach!
You can also travel all or part of the Vélodyssée. A route of great renown for the quality of its coating, its professional markings and the crossing of very varied landscapes.
In the heart of the coastal forests, you will follow the coast, discover the marshes, wander through the seaside resorts and take advantage of the ports or embankments for a relaxing or gourmet break. The Vendée is the perfect place to indulge in cycling!
Mythical sites to discover during your escapades. The Côte de Lumière offers you a multitude of interests. 13 sandy beaches. 250 kilometers of rocky coast and cliffs. 3 nautical bases. Forest, marshes, ancestral villages, picturesque ports… But also family seaside resorts renowned for their tourist welcome and which offer all water and outdoor recreation.
For all those who prefer walking, additional services! Every day in summer, the "La Littorale" bus service allows you to travel between La Barre de Monts / Fromentine, Notre Dame de Monts, Saint Jean de Monts, Saint Hilaire de Riez and Saint Gilles Croix de Vie.
A constellation of unmissable visits
To prepare your stay, go to pages Accommodation, Themes et Tourism.
Services
Reception
Camping open from April to November
Secure parking
Other
Washer
Paying WIFI connection possible throughout camping
Access to the beach through the forest - 2 km
Bicycle rentals
Bed linen and towel rentals
Plancha rental
Entertainment
Welcome
Every Sunday, welcome drink
Playful
Pétanque competition every Tuesday
2 great pétanque competitions on July 14 and August 15
Evening
Wednesday evening, mussels / fries evening
Friday evening, themed evening
Saturday evening, dancing evening
Equipment
Youth
Playground
Giant inflatable structure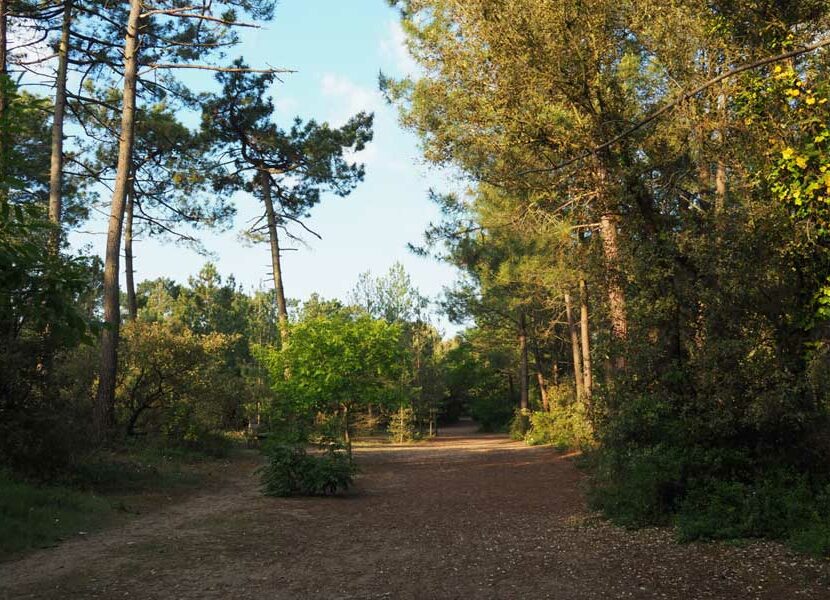 Themes
Breathe ... You have reached the Camping La Prévoté, in Vendee. An ideal destination for lovers of hiking and cycling who wish to escape between land and sea to discover a unique and varied territory.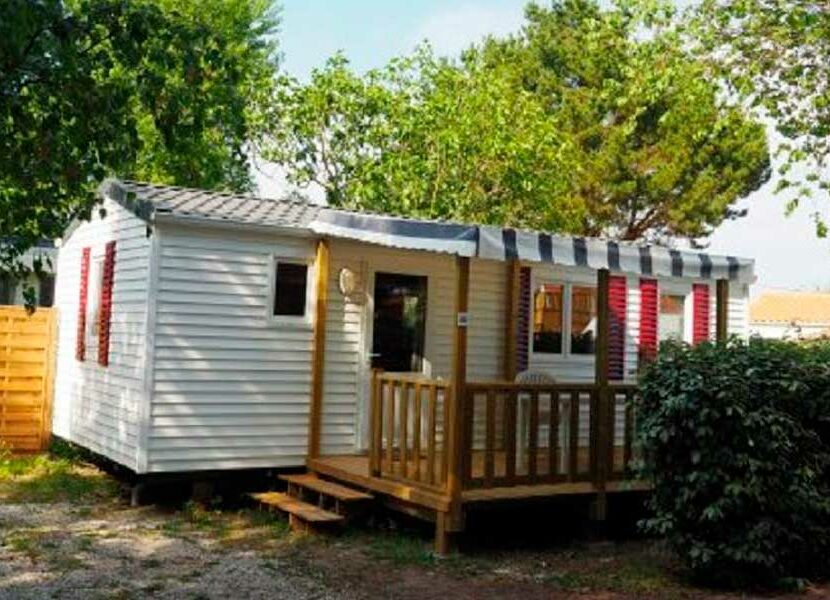 Accommodation
Au Camping La Prévoté in Saint-Hilaire-De-Riez, you will be accommodated simply but comfortably in mobile homes perfectly integrated in the landscaped forest area, and only 1,5 km from the ocean!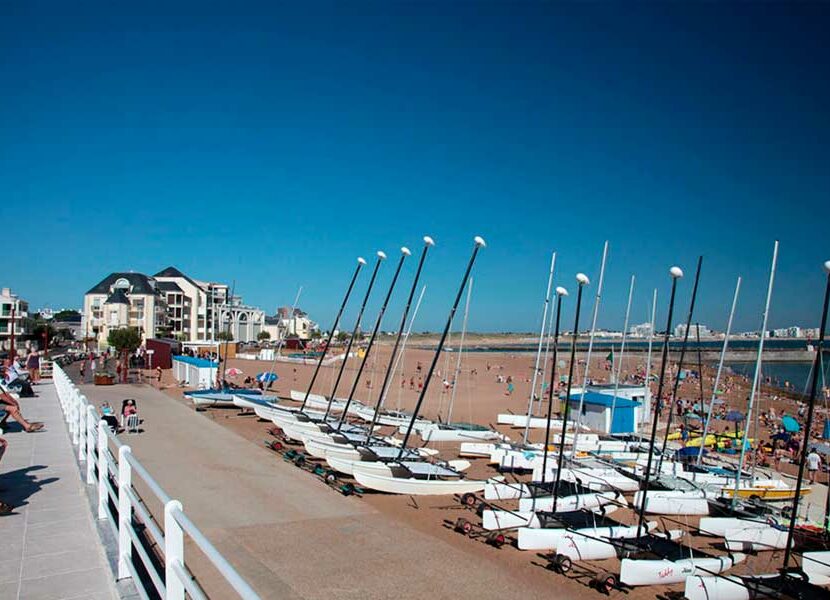 Tourism
Walking friends! Run there! Cavaliers! Foodies! Do not wait any longer ! Swimmers, cyclists! Hurry! Where ? At Camping La Prévoté, ideally located between sea, forests and marshes.
Average rating of the establishment
8.58 / 10
Activities and entertainment
thierry - rezé
Type of stay:
As a young couple
Accommodation:
Mobile home Bikini / lodgia 2 bedrooms
Period of stay:
March 2021 9 days
Posted the :
08/04/2021
General:
a very friendly and attentive welcome. a little camping very well kept. clean and well placed. a camping in which we could return without any problem
Accommodation Reviews:
quite spacious and well appointed, a large shower, a beautiful covered terrace very pleasant and well exposed
weak points the lack of kitchen utensils and no wardrobe in the large bedroom
SYLVAIN - BRETTEVILLE SUR DIVES
Type of stay:
As a young couple
Accommodation:
Astria 1 bedroom mobile home
Period of stay:
April 2021 1 days
Posted the :
07/04/2021
General:
The warm welcome from the owner
Accommodation Reviews:
Very clean
Activities and entertainment
MELI
Type of stay:
In family with child (ren)
Accommodation:
Astria 1 bedroom mobile home
Period of stay:
August 2020 7 days
Posted the :
27/08/2020
General:
Small camping but very good for children they can stay in the evening in the camping without any worries
Accommodation Reviews:
The mobile home was very good
Too bad it was not sunny
Activities and entertainment