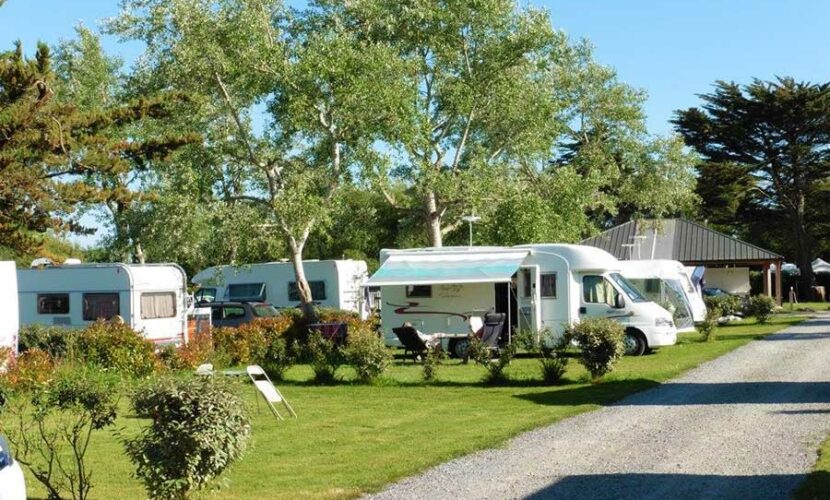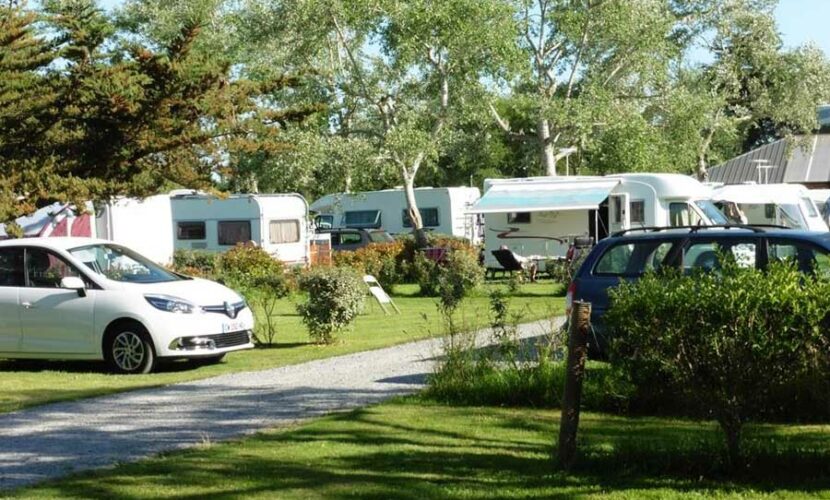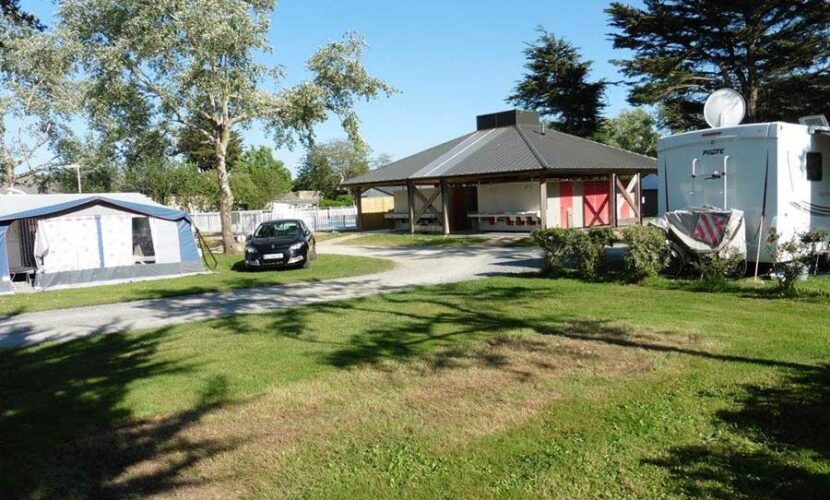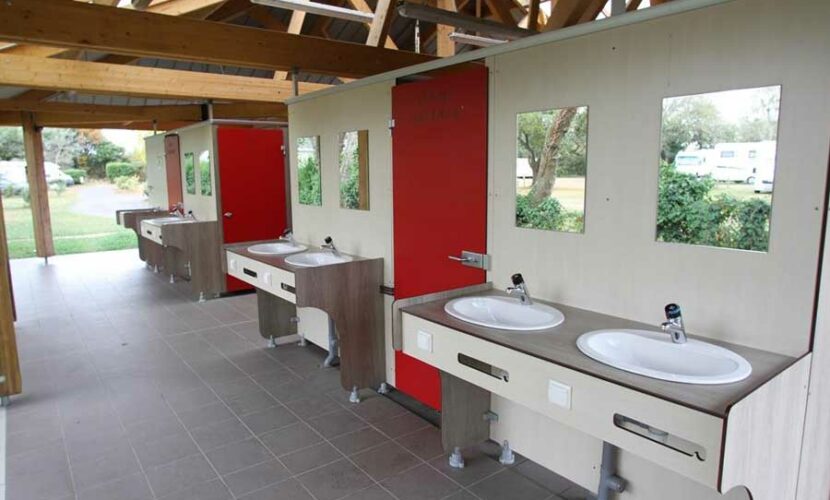 Pitch + vehicle
Pitches of 100m² minimum
Le camping has a large choice of comfortable caravan pitches (water and electricity 10A) of 100 m² minimum, sunny or shaded, enclosed by hedges or in the countryside.
The recently designed sanitary block is located in the middle of the camping so you're never too far or too close!
Tents, caravans or your camping-car are welcome.
Animals

<span style="font-size:0.9em">Electrics</span>
Water terminal
Wi-fi
BBQ
Showers access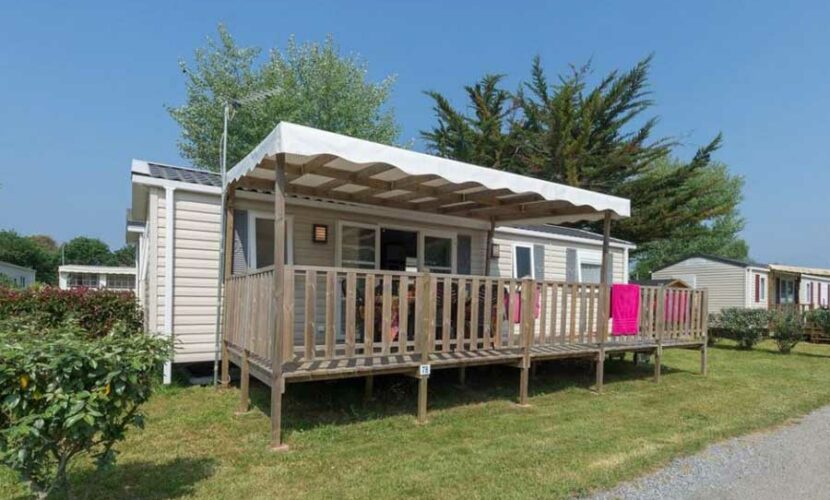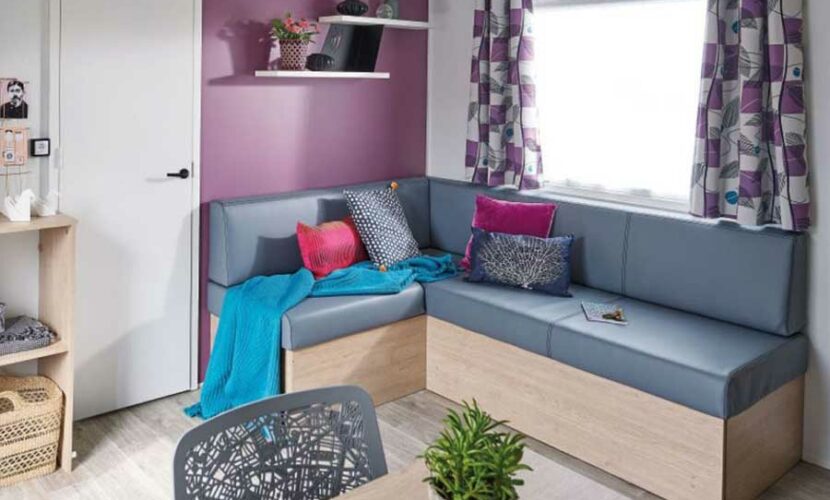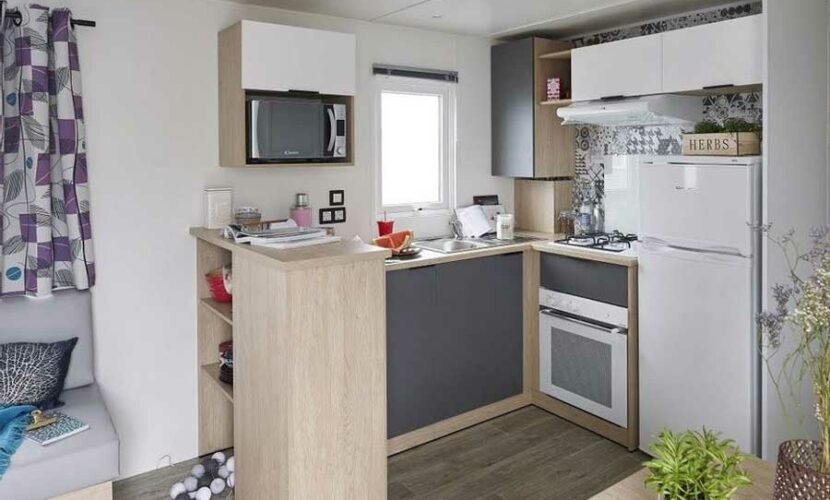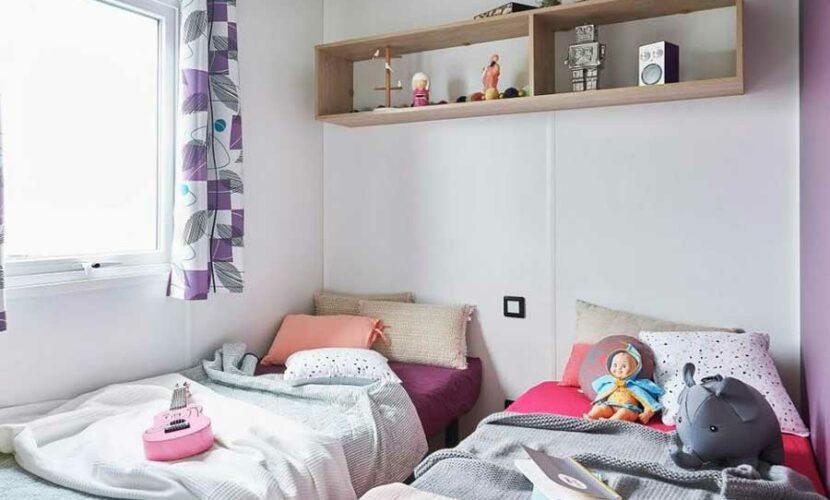 MOBIL-HOME 6 people - LO100
40m² accommodation + 21m² terrace
3 bedrooms

TV
Equipped kitchen (dishwasher, crockery kit, fridge-freezer, 4-burner gas, coffee maker, microwave, toaster, kettle)
Living room (table and chairs) - TV
1 Bedroom (1 bed 140 × 190)
2 bedrooms (2 beds 80 × 190)
Roller shutters in the 3 bedrooms
2 bathrooms and 2 toilets for everyone's comfort
A large terrace of 7m50 X 3m covered on 4m50 with garden furniture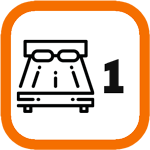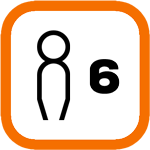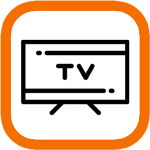 MOBIL-HOME 6 people - APPOLON
32m² accommodation
Kitchenette

3 bedrooms
Bathroom
WC
Bedroom 1: 1 double bed
Bedroom 2: 2 single beds
Bedroom 3: 1 single bed
TV
Kitchen (gas hob, microwave, refrigerator, crockery and kitchen utensils included, kettle, coffee maker, toaster)
Covered terrace
Garden Lounge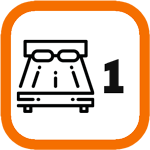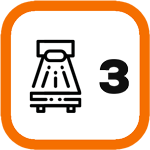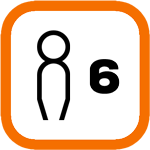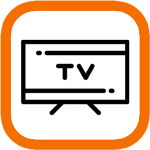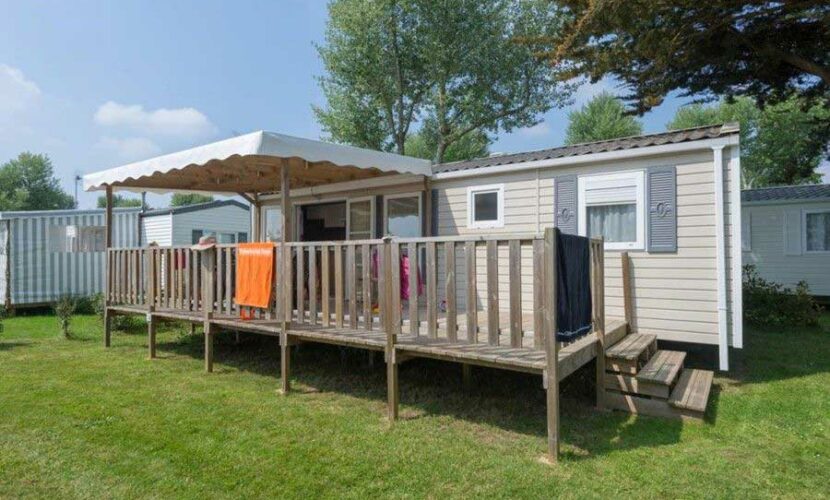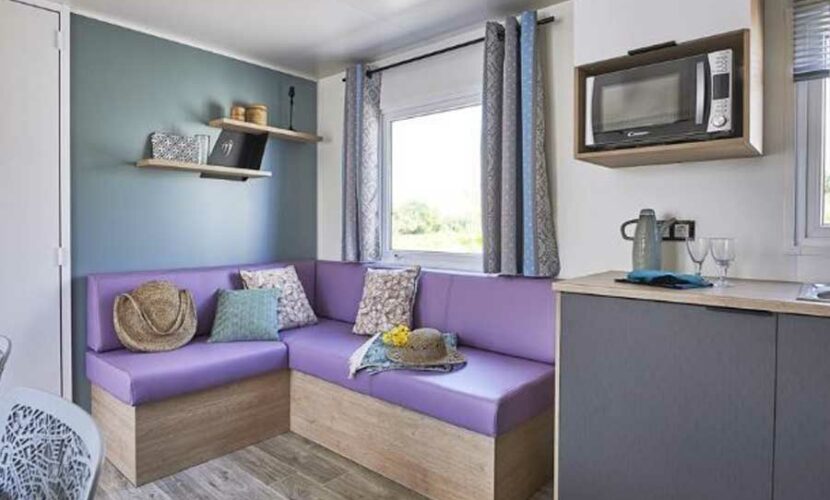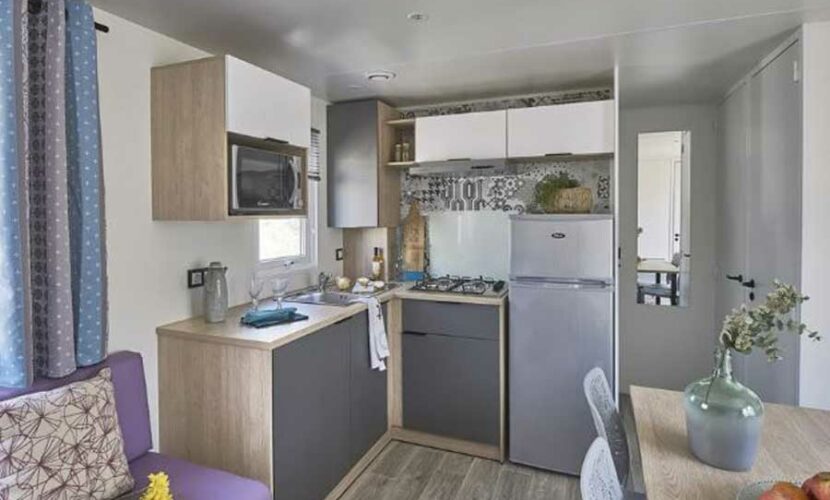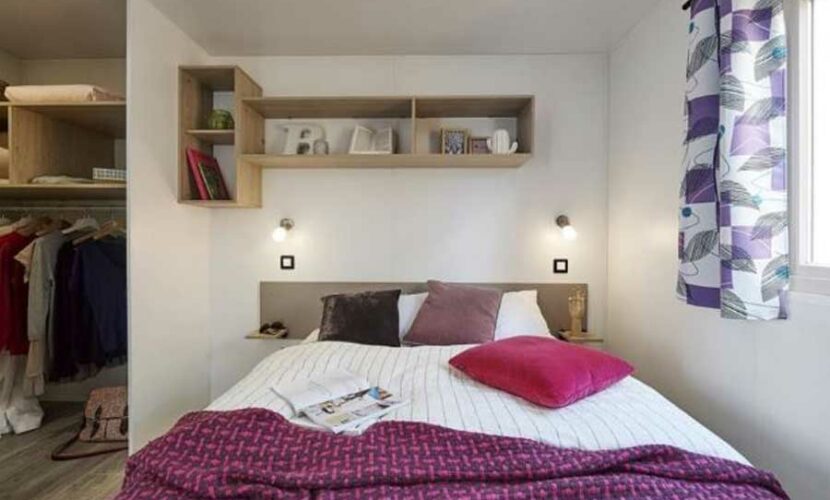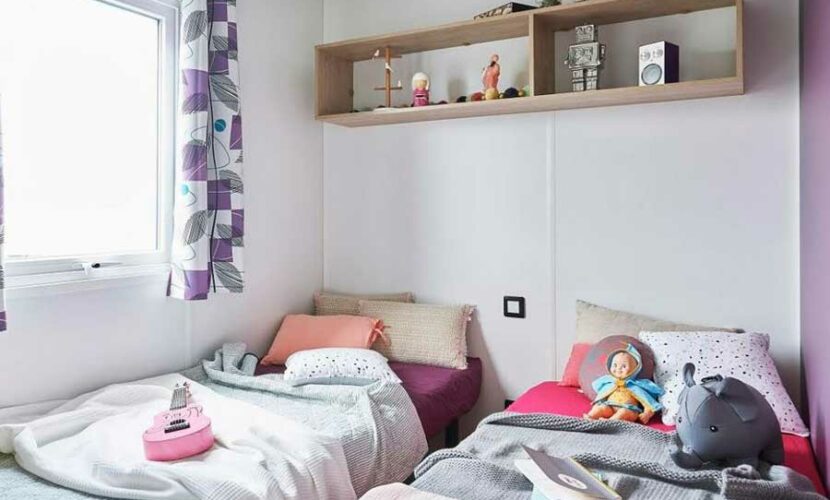 MOBIL-HOME 6 people - LO90
36m² accommodation + 21m² terrace
Kitchenette

3 bedrooms
Bathroom
Separate WC
Bedroom 1: 1 double bed
Bedroom 2: 2 single beds
Bedroom 3: 2 single beds
TV
Kitchen (gas hob, microwave, refrigerator, crockery and kitchen utensils included, kettle, coffee maker, toaster)
Semi-covered terrace
Garden Lounge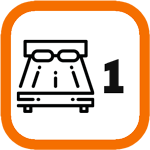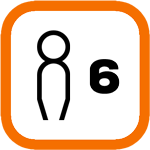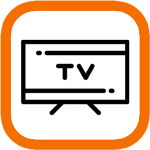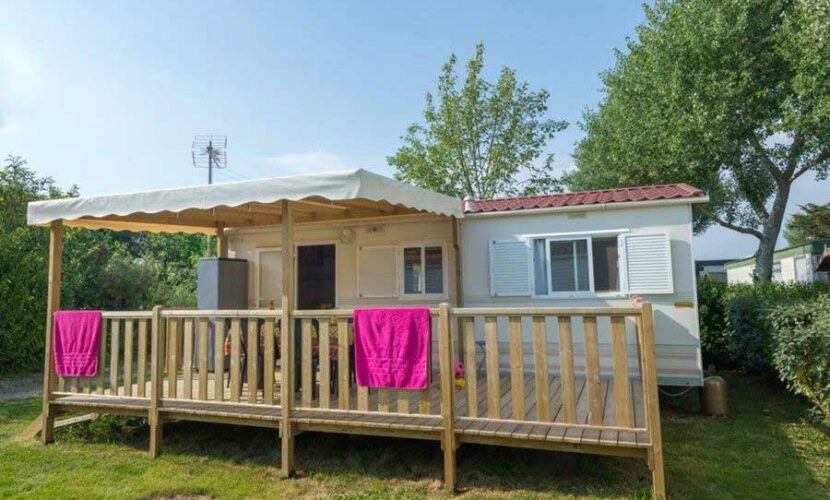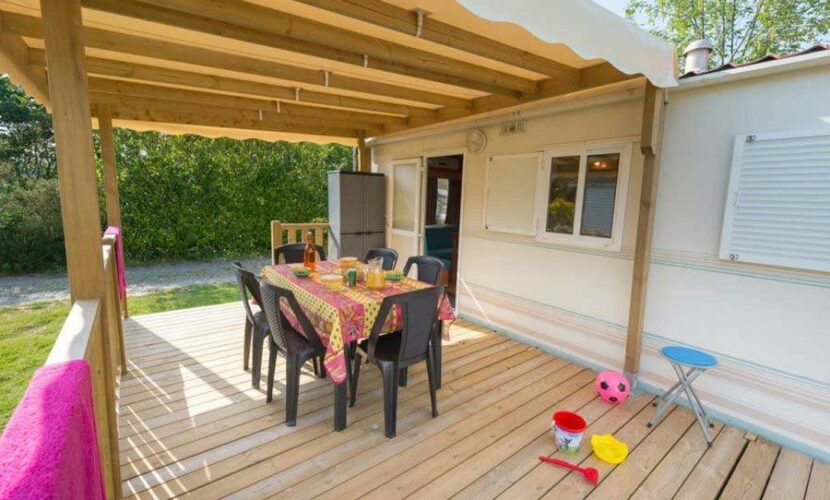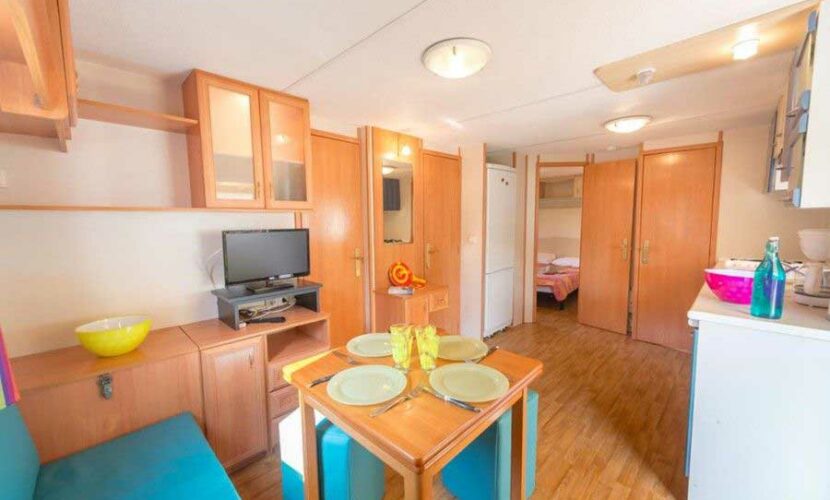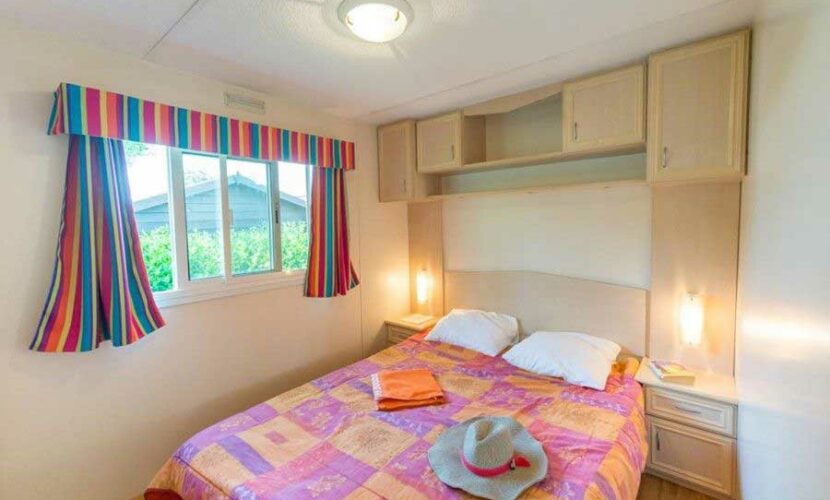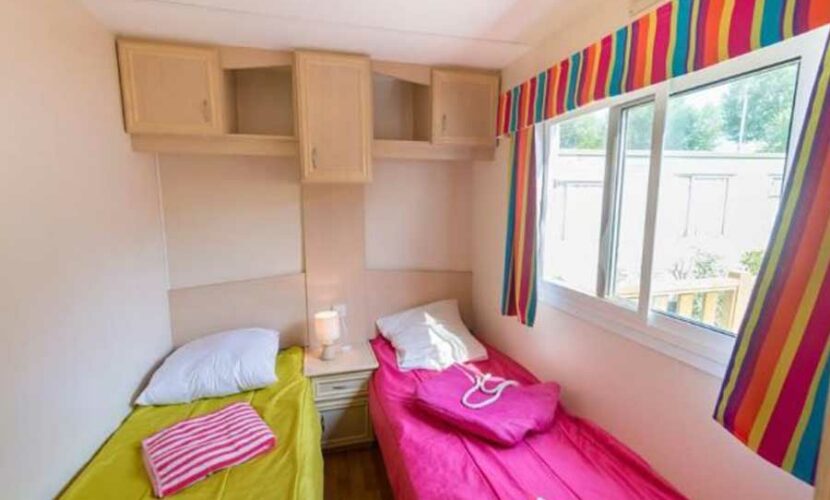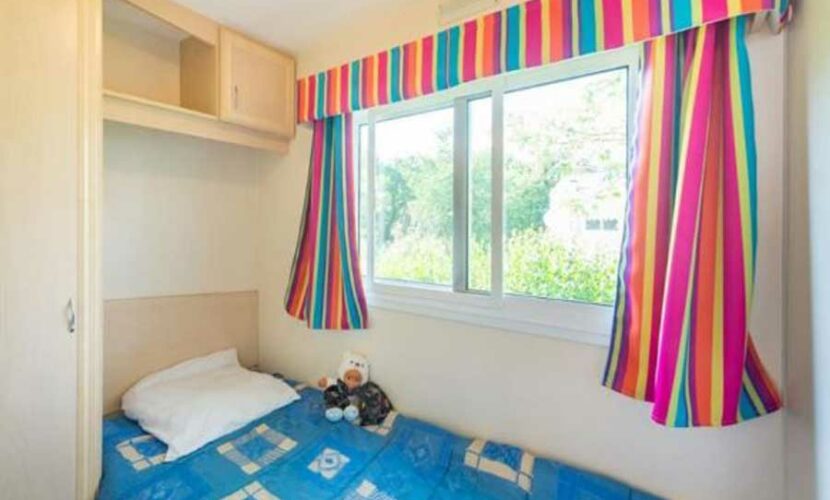 MOBIL-HOME 5 people - ALUCASA
32m² accommodation
Kitchenette

Number of bedrooms: 3
Bathroom
WC
Bedroom 1: 1 double bed
Bedroom 2: 2 single beds
Bedroom 3: 1 single bed
TV
Kitchen (gas hob, microwave, refrigerator, crockery and kitchen utensils included, kettle, coffee maker, toaster)
Semi-covered terrace
Garden Lounge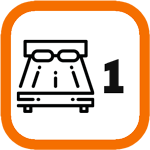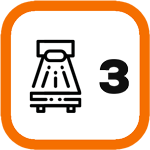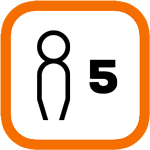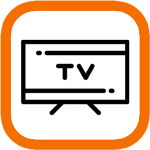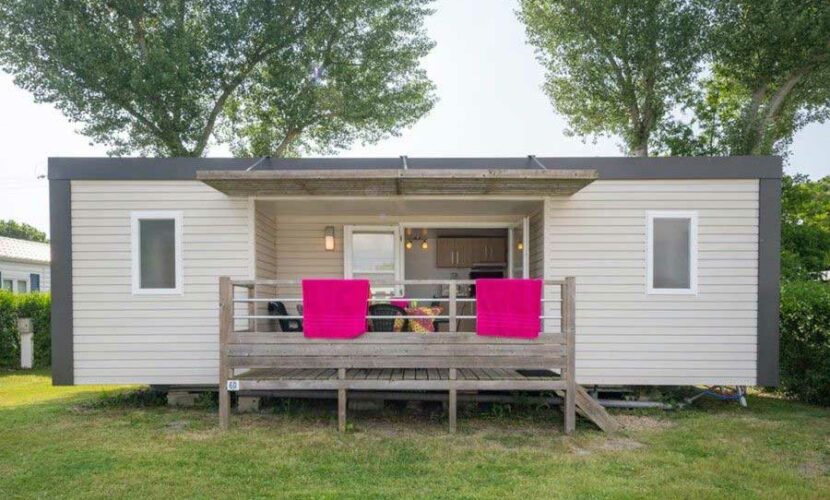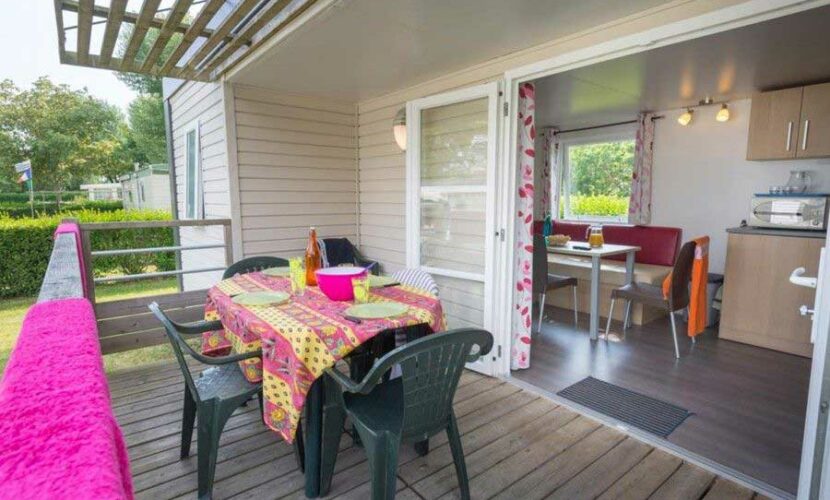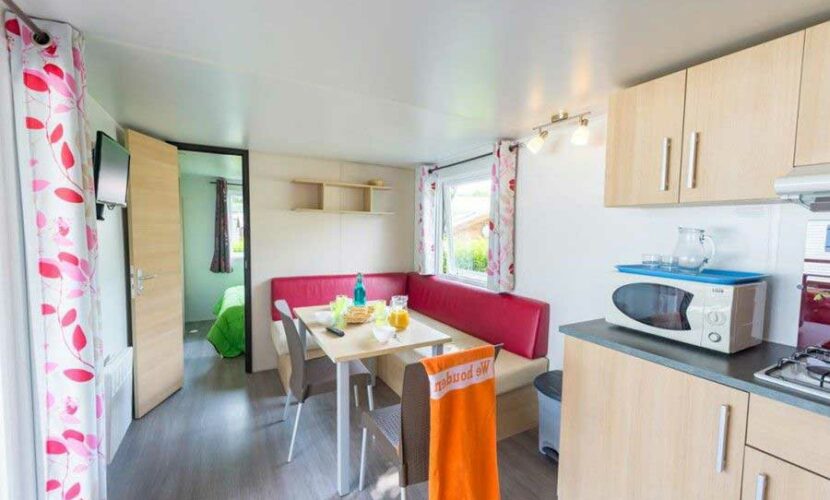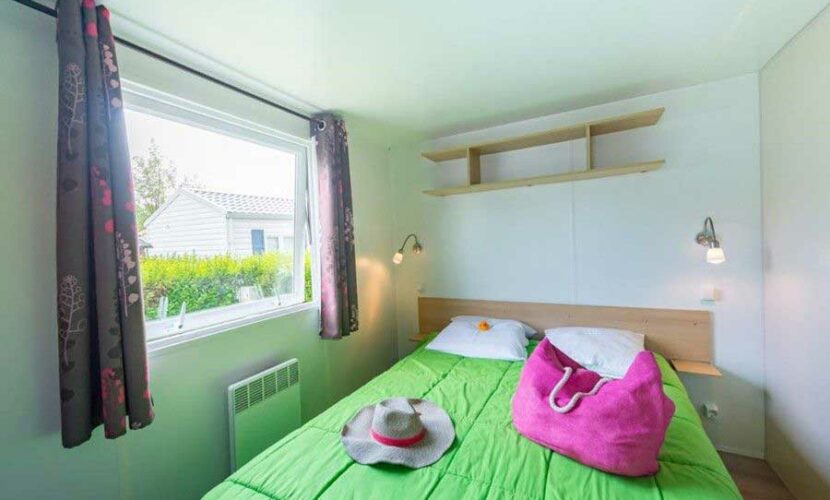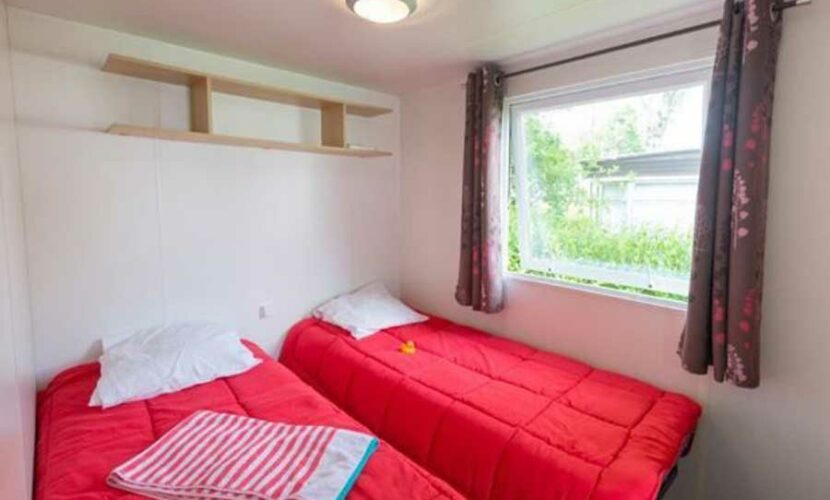 MOBIL-HOME 4 people - ALIZE
34m² accommodation
2 bedrooms
Bathroom
WC
Separate WC
Bedroom 1: 1 double bed
Bedroom 2: 2 single beds
Semi-covered terrace
Terrace
TV
Kitchen (gas hob, microwave, refrigerator, crockery and kitchen utensils included, kettle, coffee maker, toaster)
Garden Lounge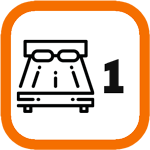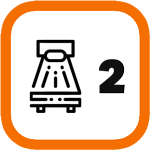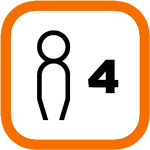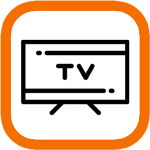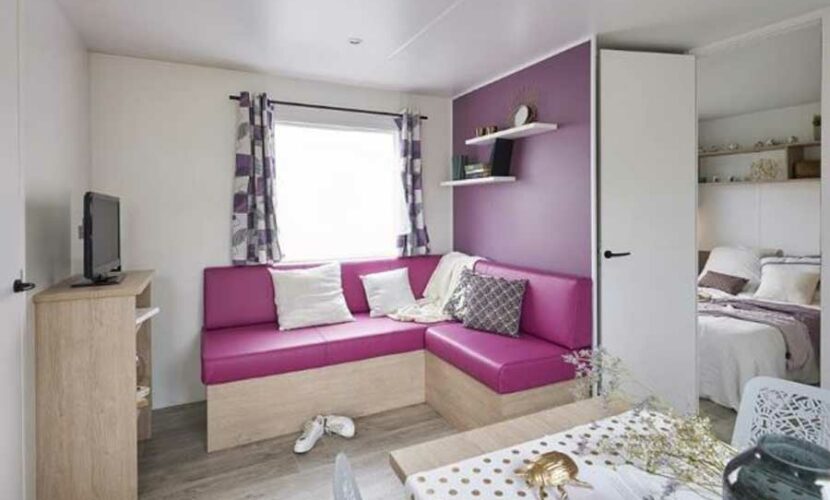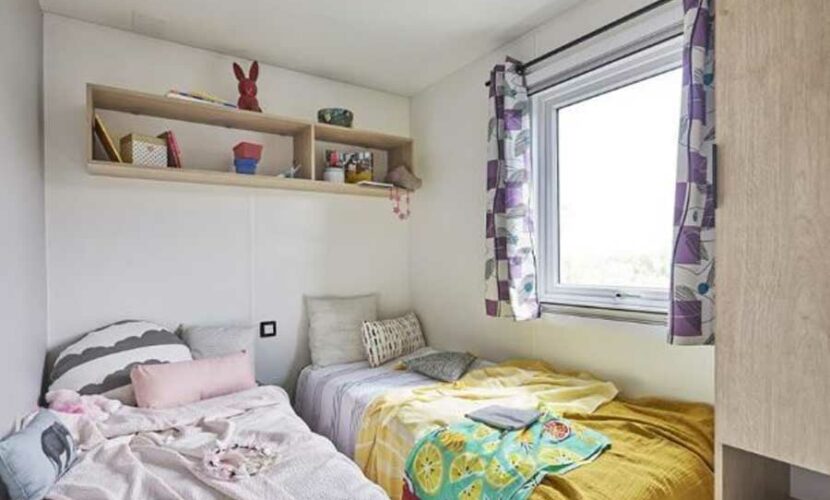 MOBIL-HOME 4 people - LO77
30m² accommodation
Kitchenette
2 bedrooms
Bathroom
Separate WC
Semi-covered terrace
Bedroom 1: 1 double bed
Bedroom 2: 2 single beds
Living room: 1 single bed
TV
Kitchen (gas hob, microwave, refrigerator, crockery and kitchen utensils included, kettle, coffee maker, toaster)
Garden Lounge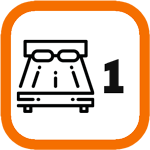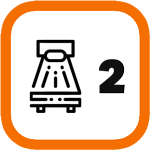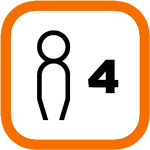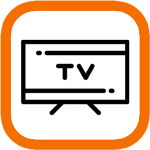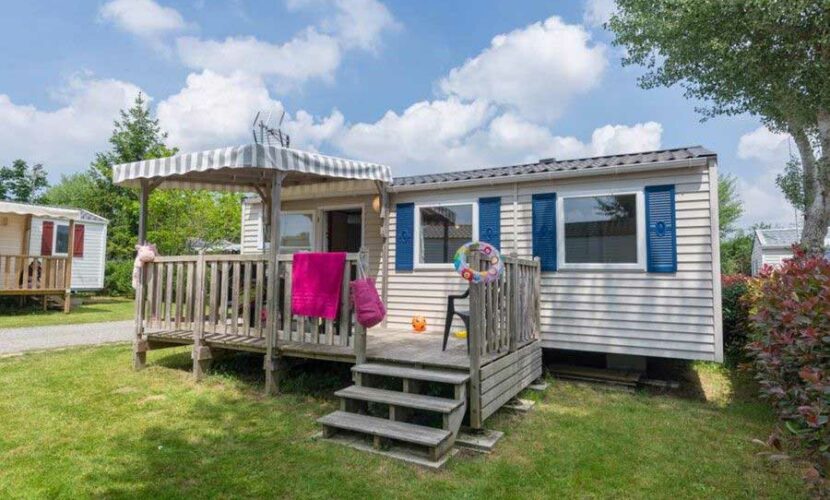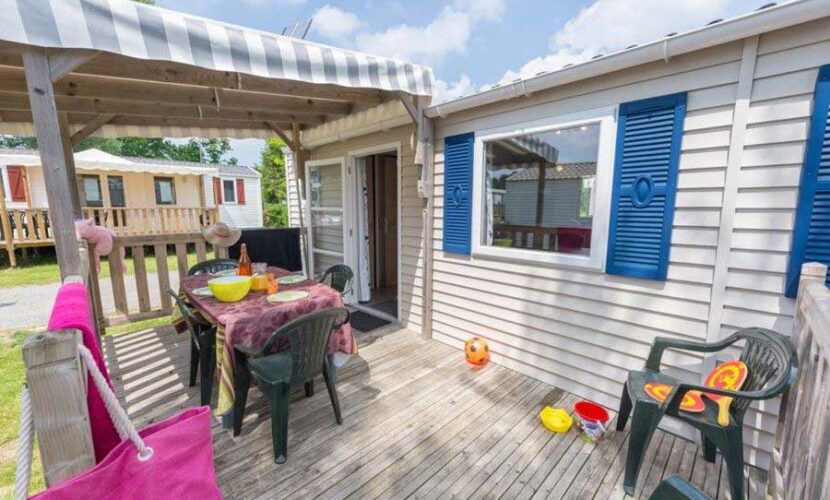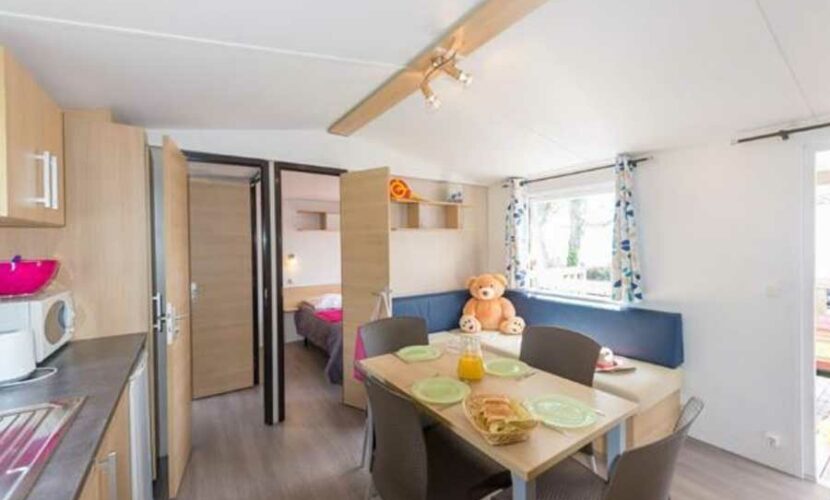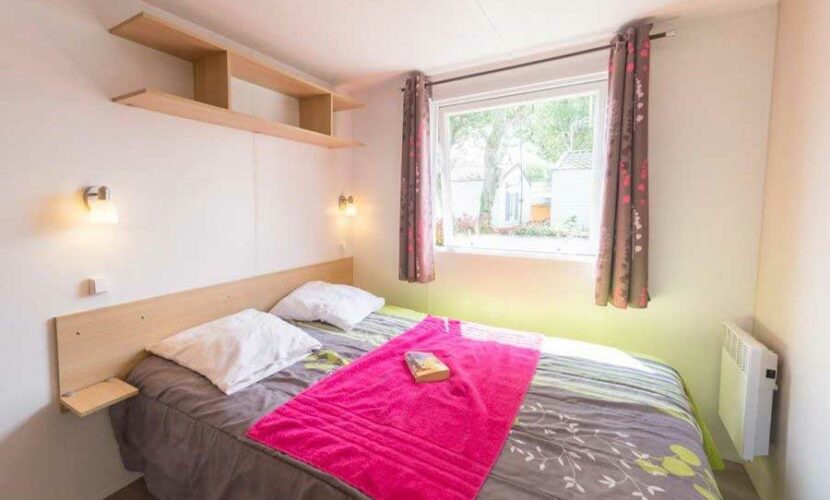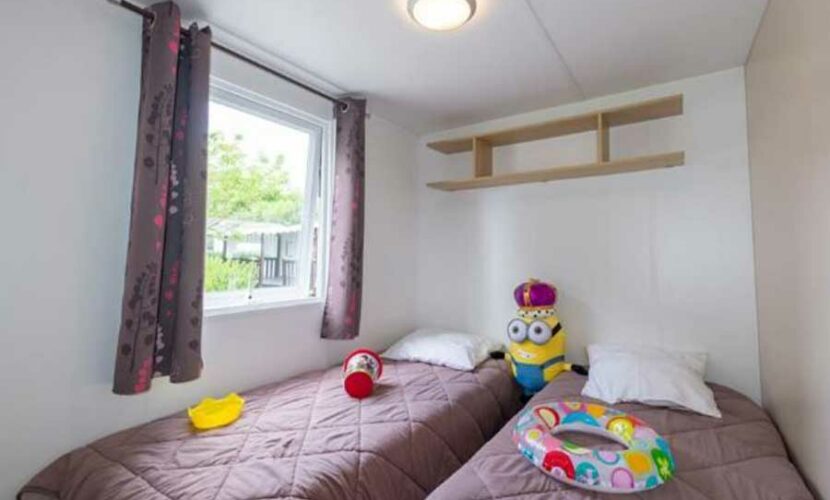 MOBIL-HOME 4 people - LO75
29m² accommodation
Kitchenette
Number of bedrooms: 2
Bathroom
Separate WC
Semi-covered terrace
Bedroom 1: 1 double bed
Bedroom 2: 2 single beds
TV
Kitchen (gas hob, microwave, refrigerator, crockery and kitchen utensils included, kettle, coffee maker, toaster)
Garden Lounge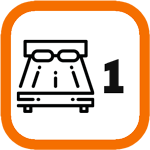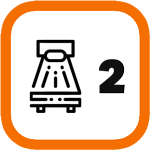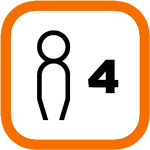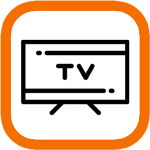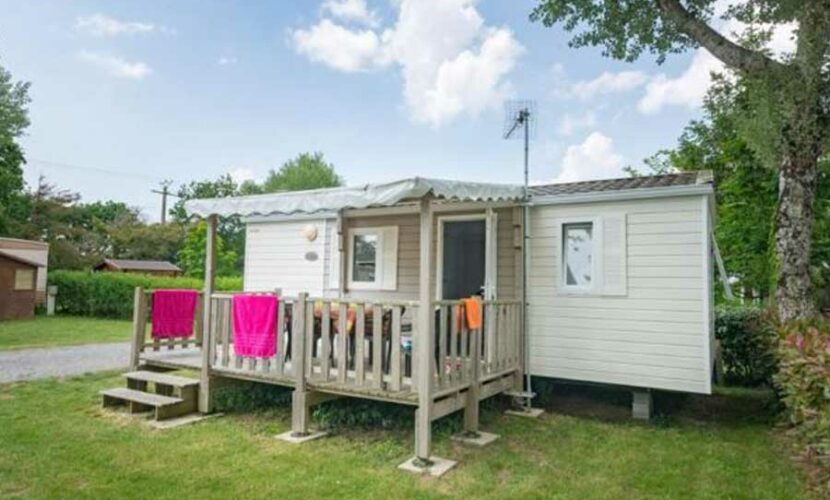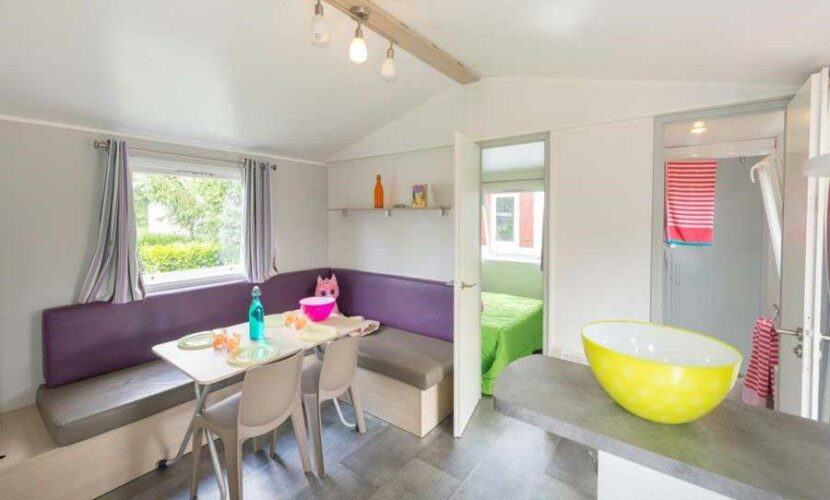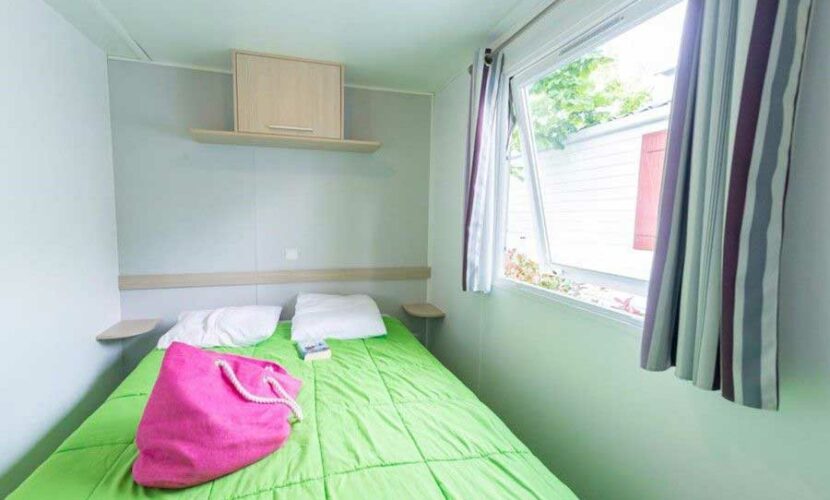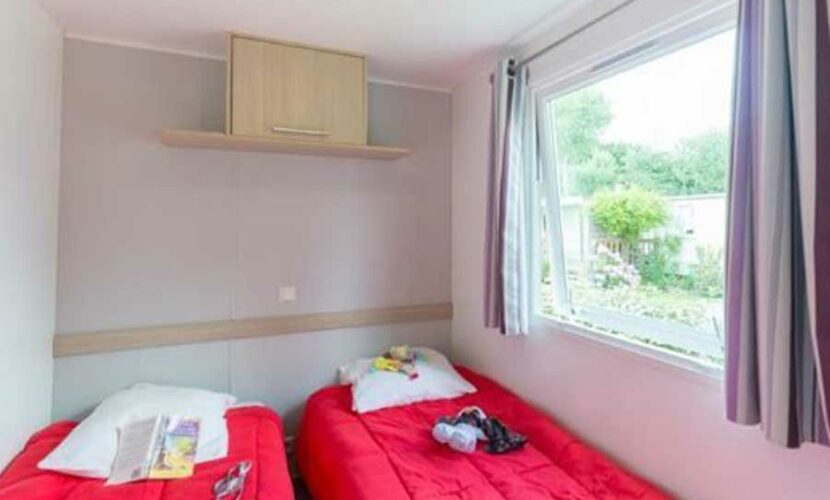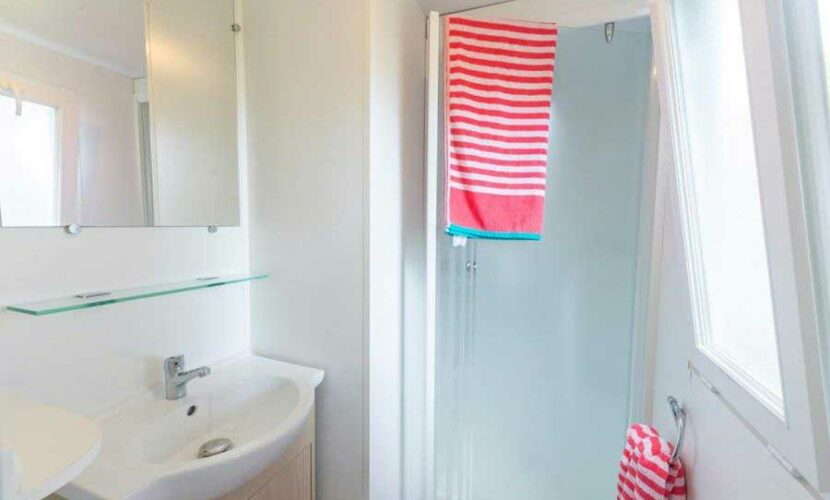 MOBIL-HOME 4 people - EVOL27
27m² accommodation
Kitchenette
Number of bedrooms: 2
Bathroom with shower and separate WC
Semi-covered terrace
Bedroom 1: 1 double bed
Bedroom 2: 2 single beds
Living room (with sofa bed for 2 people)
TV
Kitchen (gas hob, microwave, refrigerator, crockery and kitchen utensils included, kettle, coffee maker, toaster)
Garden Lounge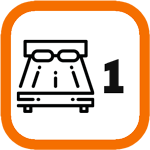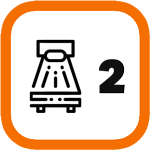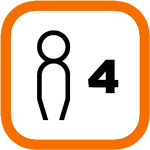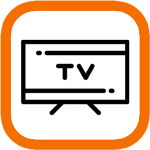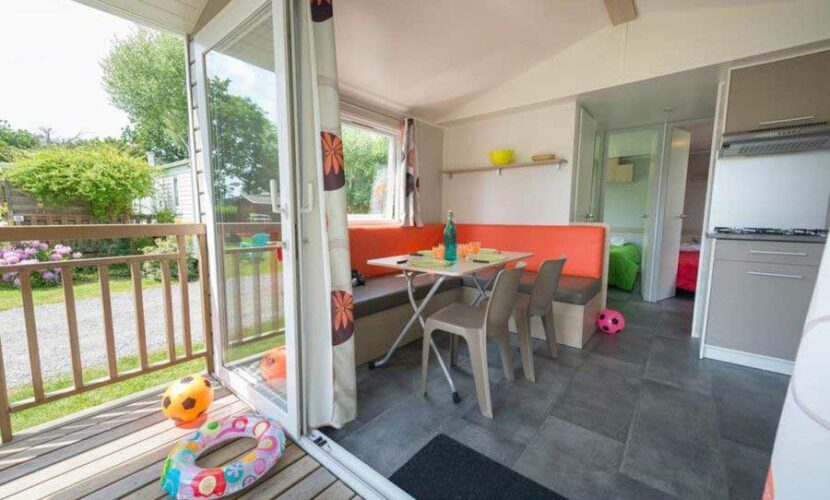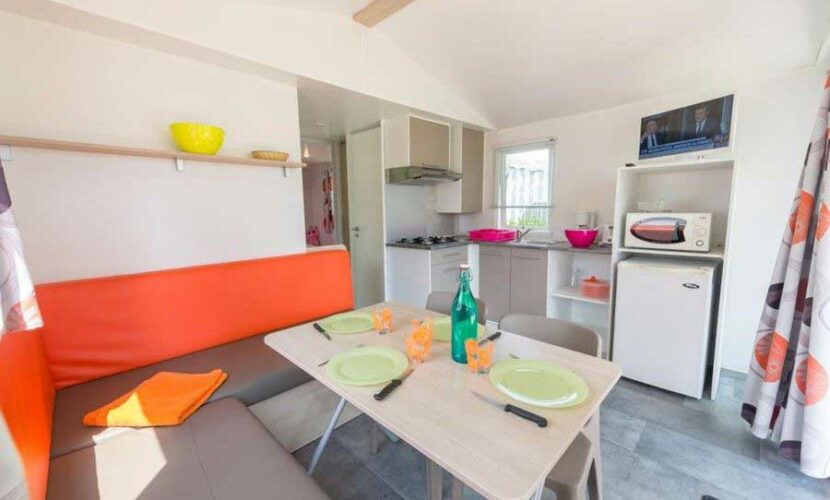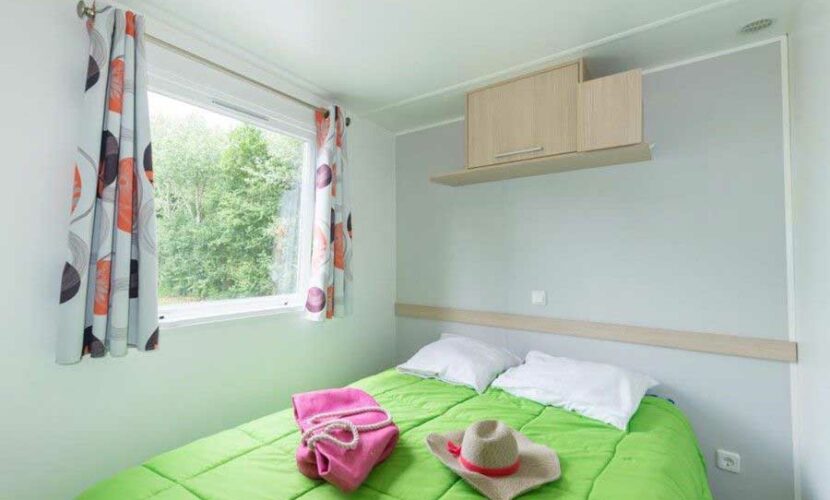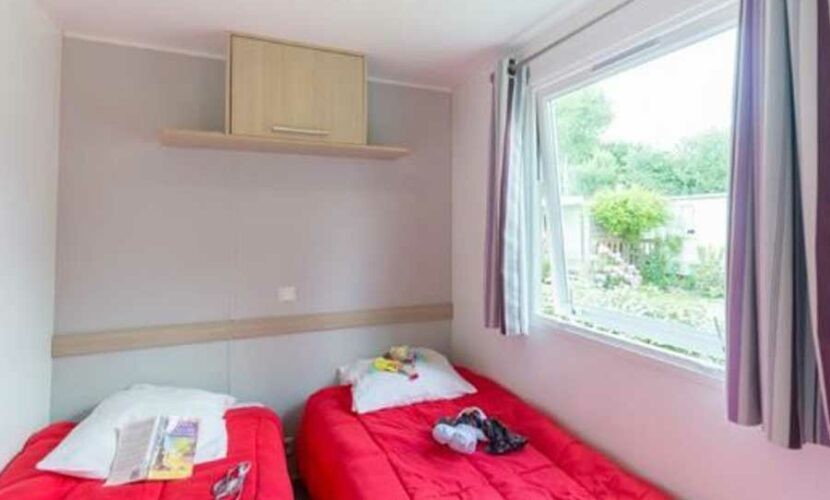 MOBIL-HOME 4 people - 33TP
25m² accommodation
Kitchenette
Number of bedrooms: 2
Bathroom with shower and separate WC
Covered terrace
Bedroom 1: 1 double bed
Bedroom 2: 2 single beds
TV
Kitchen (gas hob, microwave, refrigerator, crockery and kitchen utensils included, kettle, coffee maker, toaster)
Garden Lounge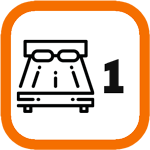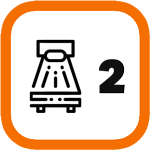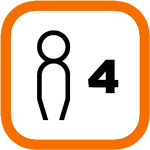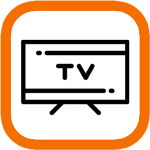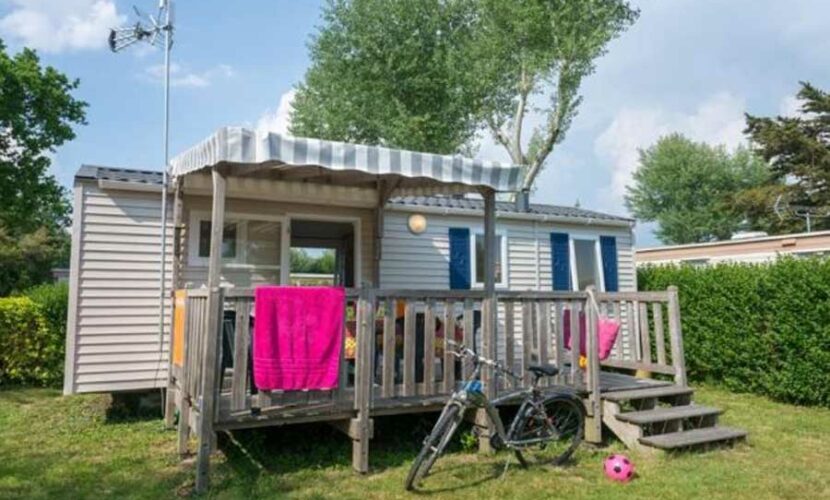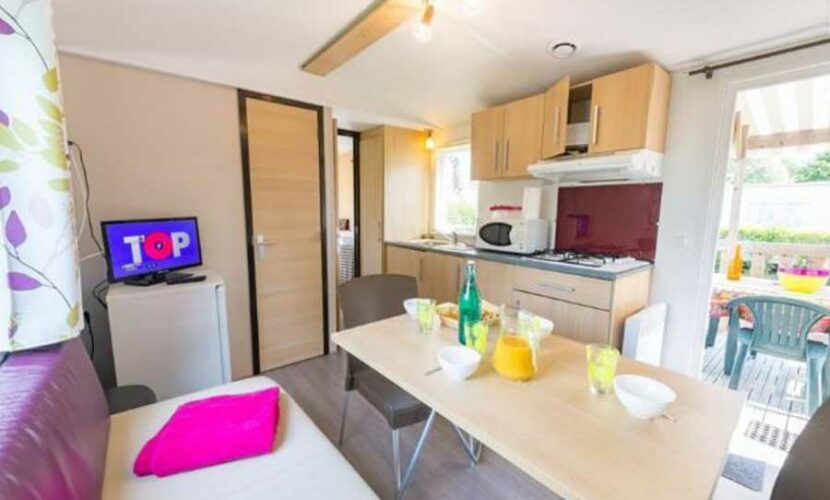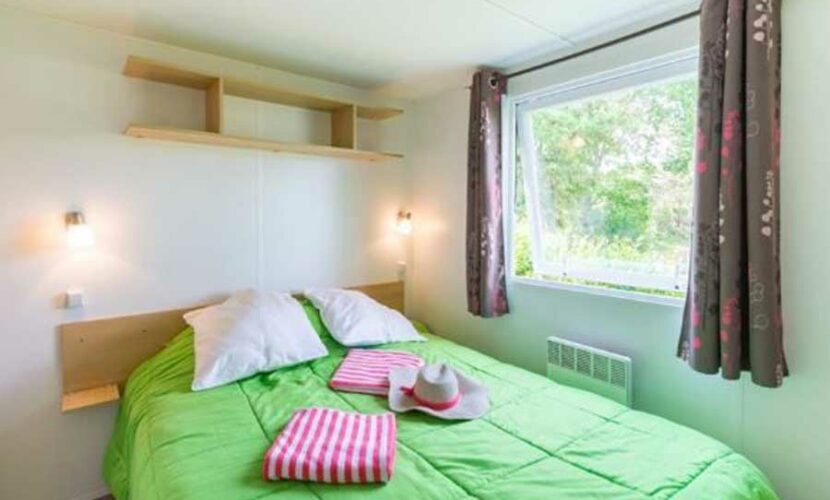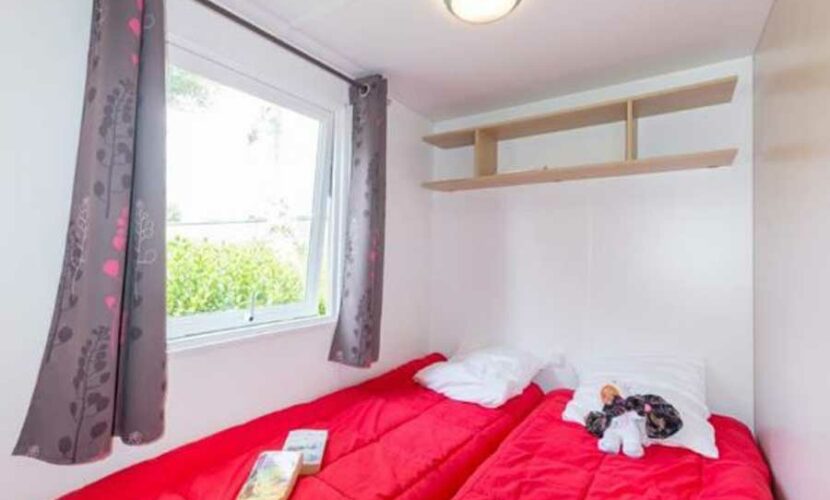 MOBIL-HOME 4 people - LO76
23m² accommodation
Kitchenette
2 bedrooms
Bathroom
Separate WC
Semi-covered terrace
Living room: 1 sofa bed
Bedroom 1: 1 double bed
Bedroom 2: 2 single beds
TV
Kitchen (gas hob, microwave, refrigerator, crockery and kitchen utensils included, kettle, coffee maker)
Garden Lounge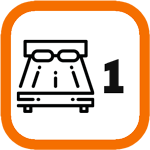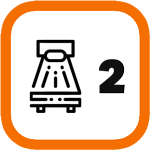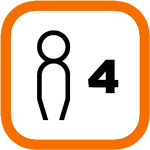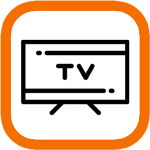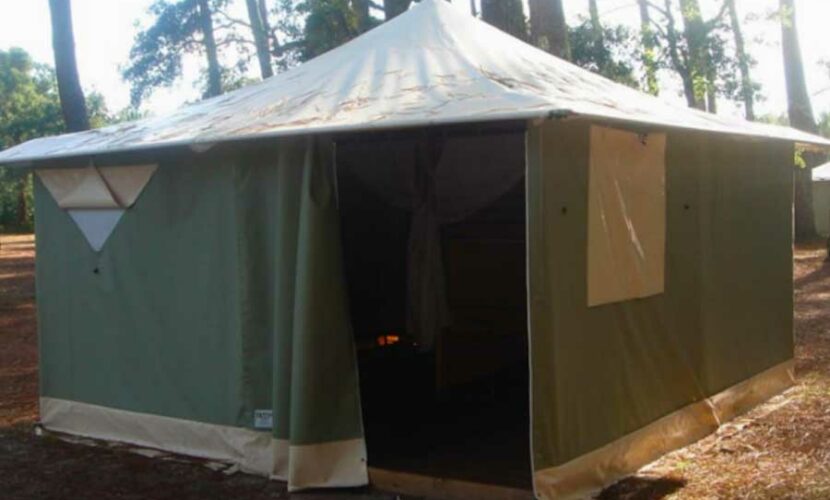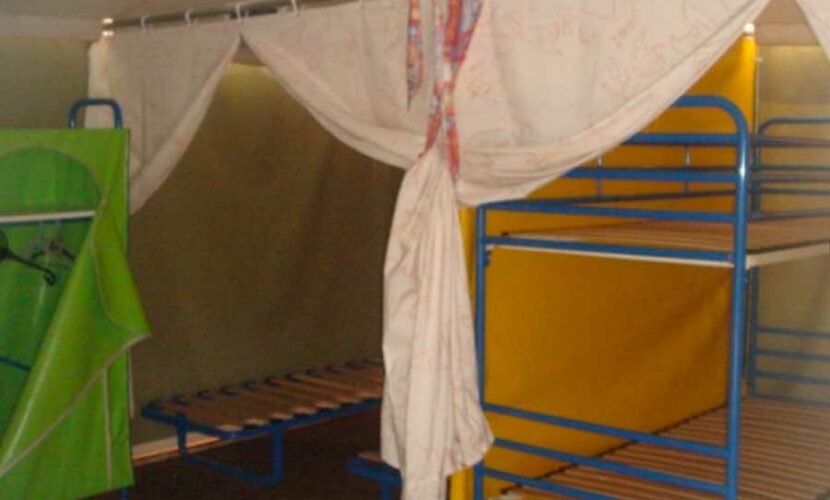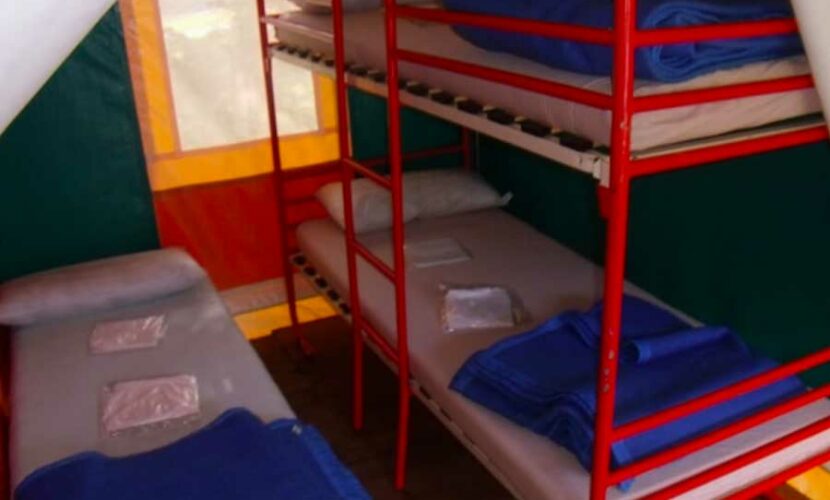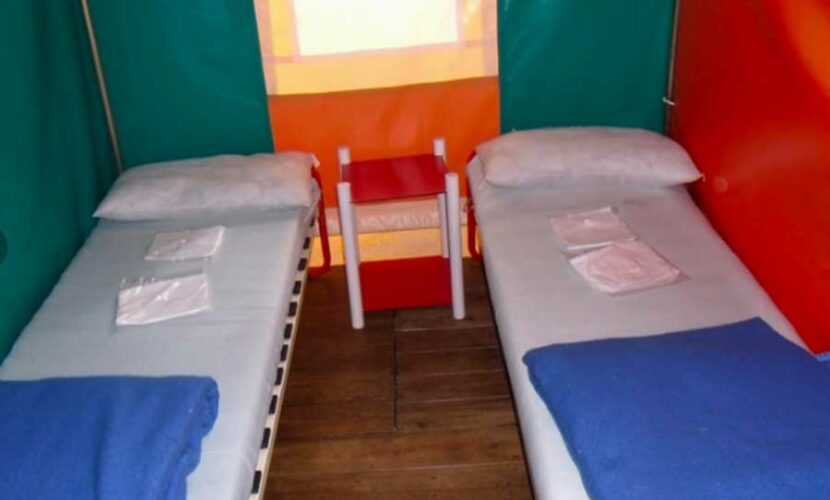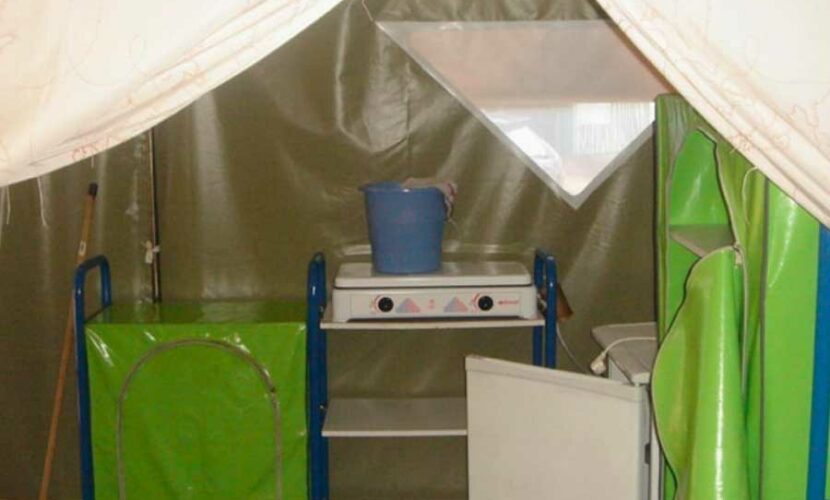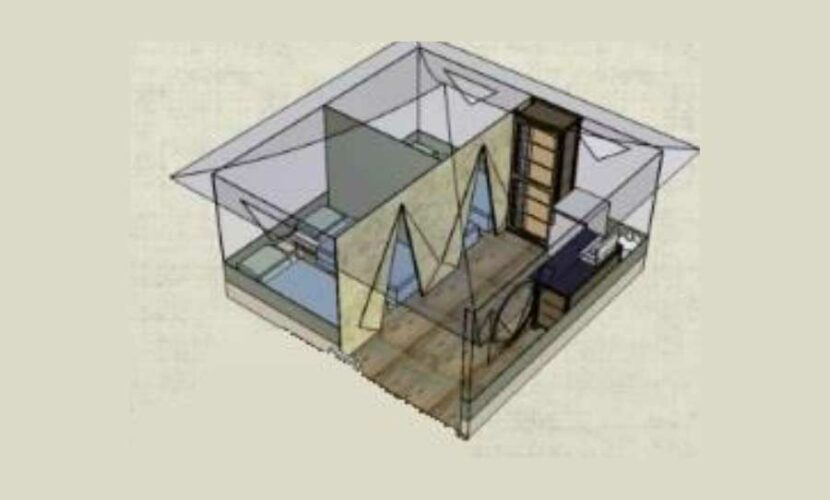 CANVAS BUNGALOW for 5 people
16m² accommodation
2 bedrooms

Kitchen (refrigerator, 2-burner gas, microwave, dishes)
Bedroom 1 (2 beds 70 × 190)
Bedroom 2 (1 bed 70 × 190, 2 bunk beds 80 × 190)
Garden Lounge
No sanitary