welcome to camping JP Holidays
They say our regions have talent! In the Vosges, Anne and Jean Yves, at camping JP Holidays, are true conductors! You will have the choice to stay there in all seasons.
Winter in cozy atypical chalets, well integrated in the heart of the snow-capped or green mountain. In mild season, you will set up your tents, caravans or camping-cars, in beautiful spaces protecting your privacy, thanks to the terraces and the many species of trees.
The heated swimming pool awaits you for moments of relaxation and joy. You will enjoy swimming in a large 15 × 10 m pool heated from the end of May to mid-September. After swimming, it's time to rest! Sun loungers on a teak terrace are available to bask in the sun.
While the children will go to the playground and the privileged will enjoy the optional sauna, you will undoubtedly appreciate the invigorating and warm atmosphere of the hotel. camping JP Holidays.
The key words are respect, environment, pleasures and the sweetness of life
You will choose your "tempo" at the rate of your desires: Booklets offer hiking, signposted circuits, and mountain biking trails. Since camping there are 10 departures for hiking accessible to all and 6 mountain biking circuits departing from the village of Le Tholy. Although the swimming pool is heated, you will also like to discover the games and water sports at Gérardmer lake, a treasure so close to the camping, and the waterfalls which give the "LA" to your peaceful or sporting vacations! The panoramas will nourish beautiful memories. Anne and Jean-Yves are at your disposal. Tennis, badminton, sauna: Enjoy it on site! And the weekly carriage ride will appeal to all audiences.
The Vosges, the ideal destination for "nature" holidays
The Vosges are a setting that offers you the richness of its crafts, its markets, natural or theme parks (Skate Park), not to mention the celebrities that are Linen, Wines, and other local products. Heritage and wine tourism enthusiasts will also enjoy the Alsace wine route, a stone's throw from the camping and will discover the most typical villages. On site, depending on the season, the bar and the restaurant-snack are a plus after table tennis and pétanque. And the village of Tholy is not far on the hillside!
Activities for everyone in spring and summer
The Vosges massif is a vast mountainous territory and almost totally wild. It is made up of valleys, lakes and mountains. Thanks to the great diversity of hikes, bike rides, forest walks, majestic lakes, you can experience unforgettable holidays in complete freedom and in harmony with nature.
From April to September, the hot months with long days of sun will allow you to fully enjoy the activities. The lakes… A paradise for walking, observing flora and fauna and of course water sports! Paddle, canoeing, rowboat, sailing… So many pleasures that will complement the refreshing and revitalizing swim. The Gérardmer lake of glacial origin is the largest lake in the Vosges. Other lakes such as Lac des Corbeaux, Lac Vert and Lac de Vouglans are natural gems that offer both breathtaking landscapes and a variety of sports and leisure activities.
Go to the Mérelle Observatory, take your children to the Brabant goat farm, take the Route des Crêtes, a scenic route also popular with bikers, visit the Château d'Epinal. Hikers, take the Sentier des Roches and the Sentier des Névés Martinswand - Hohneck - Kastelberg. Trailers, climb the Montagne des Lamas, Lac Blanc (Orbey) and climb the Grand Ballon, the highest peak in the Vosges mountains. Are you looking for freshness? Do not miss the Vosges waterfalls, the hedgehog waterfalls and get lost in the forests.
So many pleasures also in winter
Do you like winter sports? Since camping JP Holidays (about 10 minutes), you will have access to 40 kilometers of runs from green to black in Gérardmer. Since April 2013, the commune of Gérardmer has obtained the "Famille Plus" label thanks to a certain number of tourist providers (accommodation, restaurants, leisure activities, etc.) who commit themselves to families and children to do everything to ensure them. a suitable welcome and successful holidays! In addition to play areas and tobogganing, it is the promise of a personalized welcome for families, activities adapted for all ages, tailor-made prices, activities for young and old, to live together or separately, and shops and services.
They are also equipment and services for you with, for example, 1 parking spaces at the foot of the slopes. A free shuttle from the city center every weekend and during the holidays (only if the ski lifts are open to the public). Restaurants welcome you in the heart of the estate. You can practice night skiing and for fans of winter sports other than alpine skiing, you will have access to circuits for ski touring and snowshoeing. You like to change stations! No problem ! The resorts of La Bresse and Ventron will also delight you!
Not to be missed near the camping
In winter downhill / cross-country skiing and snowshoeing 10 minutes from Tholy
Possibility of horse riding 300 m from camping (Fee)
Possibility of fishing at 200 meters (paying)
Nautical activities on Gérardmer lake
Multisports area and skate park at 500 m
To prepare your stay, go to pages Accommodation, Themes et Tourism.
Services
Reception
Wifi access 80% of the area (€ 3,00 1 day, € 10,00 per week, € 15,00 for 2 weeks)
Restauration
In July and August: bar and pizzas, fries, snacks, drinks to take away or on site.
Every morning, breads, baguettes and croissants to take away.
Other
Laundry room with washing machines and dryer (€ 4,00 per token)
Baby chair rental (€ 10,00 / week - € 15,00 for 2 weeks)
Baby cot rental (€ 15,00 / week - € 25,00 for 2 weeks)
Sheet hire (2 pers. € 15,00 / 1 pers. € 12,00)
Rental of tennis rackets, table tennis and badminton
Entertainment
Discovery
Free horse-drawn carriage ride on Wednesdays (from July 06 to August 22).
Hiking and mountain biking from camping - Signposted circuits.
Equipment
Aquatic center
Heated summer swimming pool open from the end of May to mid-September from 10 a.m. to 00 p.m.
Dimensions 15m X 10m Depth: 35 cm to 2 m
Solarium and deckchairs
Sauna from May to September on reservation maximum 3 pers. (€ 10,00 per half hour.)
Youth
Modern playground for children
Playful
Table tennis table
1 bowling game
Pétanque
Badminton
Well-being
Free access fitness area with 4 body boomers
Other
TV and meeting room with large LCD screen open from June to September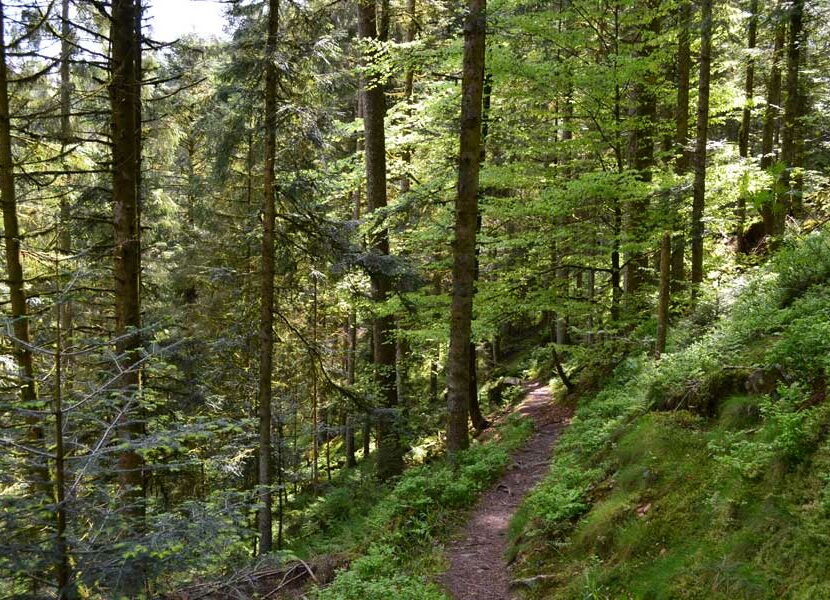 Themes
Au camping JP Holidays, you will enjoy discovering the region on foot or by mountain bike, the hiking trails will no longer hold any secrets for you!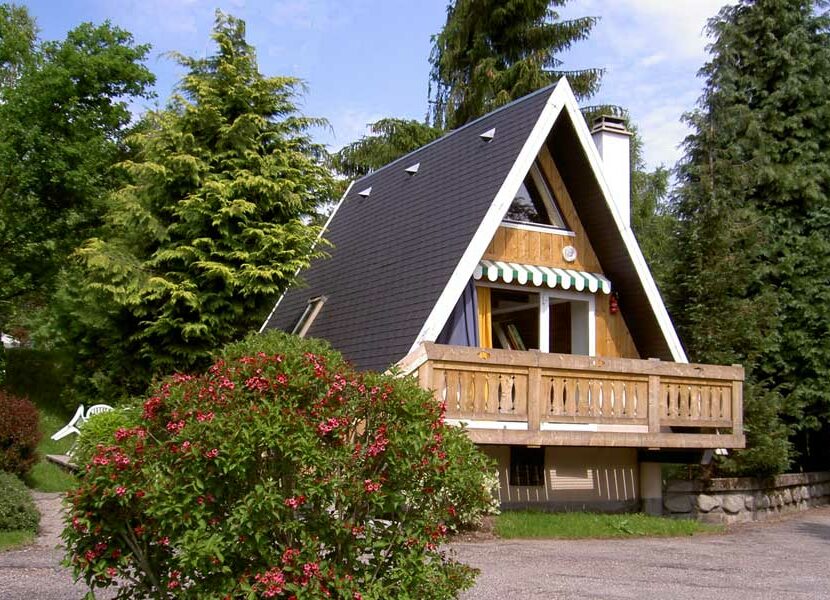 Accommodation
In a well-kept 3 hectare park, discover a green and flowery holiday universe where several accommodation options are available, pitches or chalets for more comfort.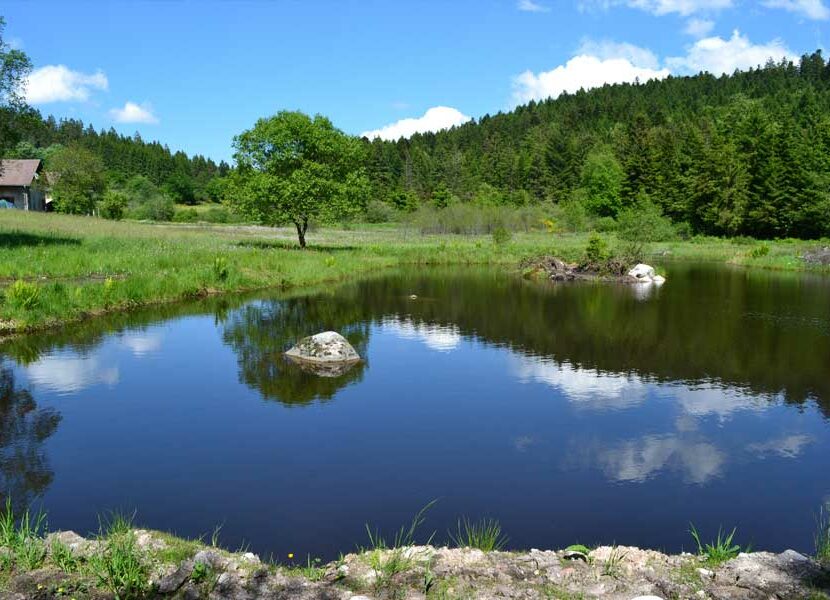 Tourism
JP Holidays is a camping 4 stars open all year round which will make you love Lorraine and the Vosges!
Average rating of the establishment
8.94 / 10
Cyril - Soulosse under Saint Elophe
Type of stay:
As a young couple
Accommodation:
Chalet 28m² / 1 bedroom - Terrace
Period of stay:
March 2021 2 days
Posted the :
24/03/2021
General:
the place
nothing
Accommodation Reviews:
Mignon
for 2 only
TRAVELER
Type of stay:
In family with child (ren)
Accommodation:
Chalet 28m² / 1 bedroom - Terrace
Period of stay:
February 2021 7 days
Posted the :
14/03/2021
General:
Le camping is well located, 10 minutes from the station and the center, close to the waterfalls. The owners could not have been nicer and more welcoming.
Always take the car. But for the price of housing it is doable. The camping must be welcoming in summer but in winter nothing is open at all, no catering, no bread, no activity, just an outdoor play area.
Accommodation Reviews:
The accommodation is nice, the camping is super beautiful, well appointed and very well maintained. In the description it is noted terrace, but I did not see where it was in 1 week.
The accommodation for 4 is really too small, for 2 max 3. You always have to bend under the attic and you cannot move easily inside. The 2 person mattress is good for the trash, it leans towards the middle. The accommodation smells musty and dusty, even though it was clean. In addition, the accommodation is not level, everything leans, it's unpleasant. In the bathroom no heating and an extra mini shower, you don't have to be fat to be able to wash. Level quality price we are not there, but I think the owners can do something to improve this.
Asva
Type of stay:
In family with child (ren)
Accommodation:
Comfort Chalet 45m² / 3 bedrooms - Terrace
Period of stay:
February 2021 7 days
Posted the :
09/03/2021
General:
Very nice manager, camping clean, place very well.
Accommodation Reviews:
Value for money ok, chalet for 6 people ok, clean, camping pleasant and calm.
Response from the establishment:
Thank you for your very nice comment. It was a pleasure for us to welcome you, Sincerely, Anne and Jean-Yves