Camping du Port de Moricq
welcome to camping from the Port of Moricq
Meet at Camping from the Port of Moricq, in a green setting located 7 kilometers from the fine sandy beaches of La Tranche sur Mer. You will be immersed in the heart of a unique protected nature reserve in the South Vendée and only 2 kilometers from a typical and authentic village: Angles.
Au Camping from the Port of Moricq, you will have the choice for your future vacation. Rental of mobile homes, chalets and canvas tents, as well as pitches campings traditional to be closer to nature and the sea. You are ideally located less than ten minutes from the parks IndianForest et O'gliss, one of the largest water parks in Europe.
In the first place in this camping 3-star family-run 150 pitches, the youngest will be able to enjoy the children's club, the multisports ground and the playground while the older ones will meet on the place de la guinguette. Then at Camping from the Port of Moricq everyone can indulge in their favorite activity. For example, you can enjoy the covered and heated swimming pool, go fishing with your family, go hiking. Or simply take bike rides on the cycle paths at the gates of the camping who join La Tranche sur Mer.
Our four-legged friends will not be forgotten. Indeed they will be able to roam freely in the dog park. Then a personalized welcome is reserved for them. The whole team of camping will be at your service to make your vacation at Camping Port of Moricq an unforgettable memory! Friendliness, sharing and good humor are the values ​​of Muriel and Julie, the owners of the camping.
Local life CAMPING FROM THE PORT OF MORICQ
The steps
July and August: Wednesday and Sunday mornings
Off season: Wednesdays, Place du Champ de Foire.
Handicrafts
Beekeeper: Misottes apiary
Painter: Ghassan Art Gallery
Cultural events
Garden festival (April)
Amateur theater festival (May)
Craftsmen Fair (June)
The summer of 4 Thursdays (concerts during the summer)
Nights of the Tower (July)
Festival of painters (August)
Un camping where it is good to spend your holidays with your dog
Sensitive to the fate of dogs during the holidays, Muriel and Julie have chosen to innovate at Camping from the Port of Moricq. For example, they offer you tailor-made reception solutions. They allow you to travel with your dog. You will be able to share your days and live together real experiences around sporting and cultural activities. In short, the idea came up, not to just tolerate your dog, but to offer you a lot more for him.
A welcome, services and equipment that will make your life easier and more beautiful!
You can go to the beach of La Tranche-sur-Mer with your dog on a leash. Many beaches on the coast accept dogs, such as Grande Casse beach in Faute-Sur-Mer. Also the Flanders Dunkirk and Belle Henriette beaches in La Tranche-sur-Mer (accessible to dogs on a leash). Visit the swamp with him! You can cycle on the cycle path with your dog running alongside you. It is in front of the camping and joined the beach. You can even take your dog to the "Toutouparc" so that he can have fun freely with all his friends!
In short, these are 2 hectares, entirely designed for your dog's activity!
Imagine a large enclosed space where your dogs can let off steam and roam freely under your supervision. You will enjoy tables and benches at your disposal in the shade of an arbor for a picnic. Finally some time for you to read a book or chat with masters while the doggies let off steam!
Do you know "Toutousnacking"? At the bar, in low season (April to June and September) and at the snack bar in summer, you can choose a meal for your dog from a wide choice of dishes and menus specially designed for them! From starter to dessert, everything is done to make your dogs' taste buds salivate with pleasure. Before your stay, check with the reception of the camping.
You will be amazed by all the services that have been put in place.
For example, the welcome kit for your dog (a canine excrement bag, a treat and a small toy). But also the "Toutoudouche", (suitable for showering your dog when returning from the beach or after a very hot day) and the "Toutoubar" (a water fountain available to your dog, at the reception, at the bar and at the " Toutouparc "). So if you still doubt the concept, the "Toutoukit" at Camping from the Port of Moricq, adapted to the size of your dog will certainly convince you. Because if you are traveling with your dog, you will not need to burden yourself. Bowls + basket rental formulas are made for you! It's still Wouaffement good!
For more information, see the internal regulations of animals.
Vendée, a land of spray and nature
The Vendée is a separate territory, between land and ocean. The Camping Port of Moricq is more precisely in the south of the Vendée. You will find landscapes where forest, sea and marshes mingle. And then many coastal beaches have kept their wild side. There are also beautiful dunes that stretch for several kilometers. Among them, the Bélugas beach, the Barrique beach in La Faute sur Mer, the Terrière beach or the Belle Henriette beach in La Tranche sur Mer, the Pointe de l'Aiguillon beach in l'Aiguillon on sea.
Many others are to be discovered during your stay on the Atlantic coast. Nature reserves are also part of this sublime coastal landscape.
Discover the three most remarkable nature reserves.
La Tranche sur Mer is undoubtedly THE most famous seaside resort in the South Vendée. This family destination on the Vendée coast is renowned for its fine sandy beaches, its pine forest and above all its range of activities, especially nautical activities. Take the case of the towed buoy, surfing, wakeboarding, sand yachting, paddle boarding, catamaran or even sailing ...
The Fault on the Sea is another charming seaside resort in the South Vendée. Above all, it is famous for its beaches and its many nautical activities. Sand yachting on Bélugas beach and Amourettes beach, kitesurfing ... Also at Faute-sur-Mer, you can practice golf in a friendly atmosphere. But also skateboarding with the largest skatepark in France, an 8 hectare park located 500 meters from the sea!
Finally more inland, do not miss the Poitevin marsh. Born from the former Gulf of Pictons, a marine gulf where the sea came to engulf several millennia ago, the Poitevin marsh was shaped over centuries by the hands of the men who lived in these places. Today it forms a truly exceptional landscape.
To prepare your stay, go to pages Accommodation, Themes et Tourism.
Services
Reception
Camping Open from April 1 to September 30
PRM reception
Privileged welcome for dogs
Practical life
Baby kit rental (high chair, cot and bath)
Automatic laundry
BBQ rental
Doggie basket and bowl kit rental
Entertainment
Sport
Petanque tournaments
Archery tournaments
Volleyball tournaments
Football tournaments
Badminton tournaments
Table tennis tournaments
Olympics
Other
Hypnotists
Outdoor activities and organized visits with dogs
Doggie park
Doggie shower
Doggie bar
Equipment
Aquatic center
Indoor heated swimming pool
Practical life
Collective barbecue area
Library area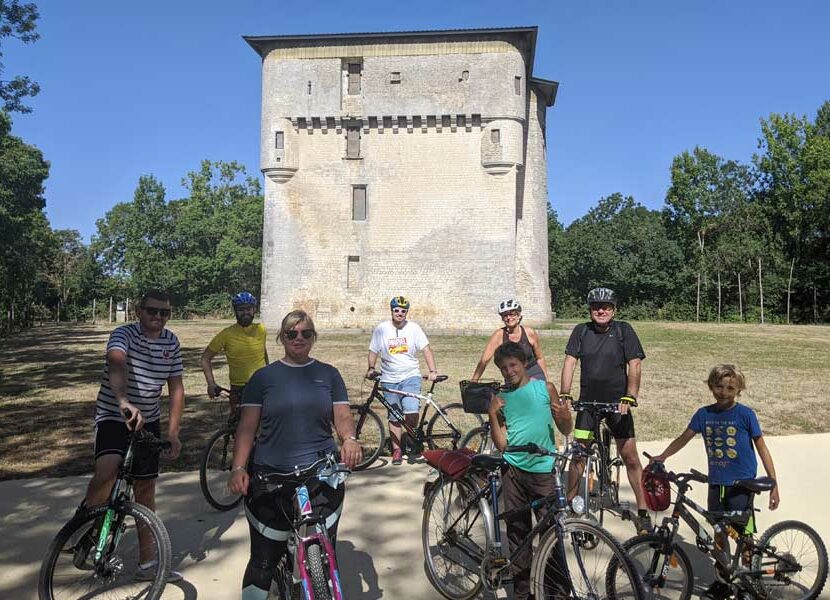 Themes
Among the varied activities offered by the Camping from Port Moricq, a special welcome is reserved for amateurs (and enthusiasts!) of fishing and hiking.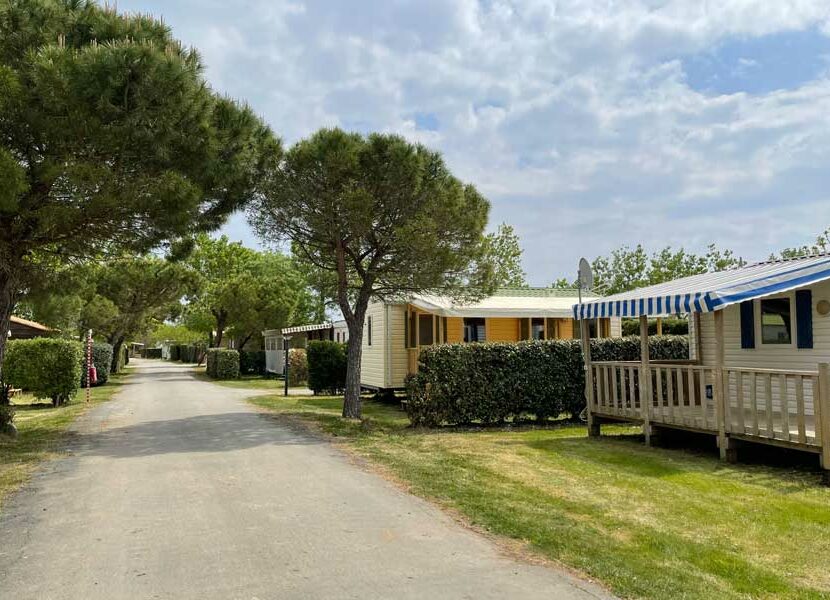 Accommodation
Le Camping Port of Moricq offers you equipped accommodation or spacious pitches for tents, caravans and camping-car, in the heart of a carefully landscaped environment.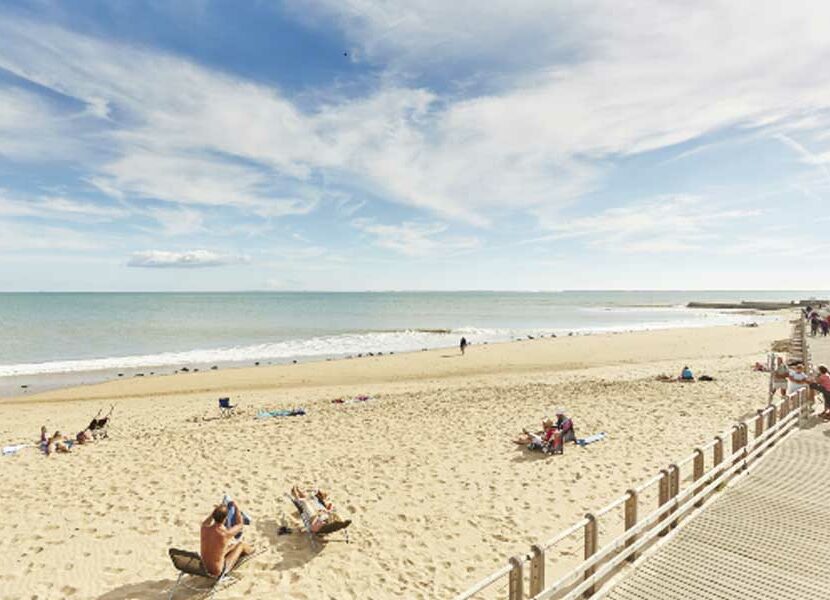 Tourism
"Coast of Light"! By residing at Camping The Port of Moricq, you are on the Côte de Lumière! And everything is said… Or almost!
Average rating of the establishment
8.25 / 10
Activities and entertainment
AURELIE L
Type of stay:
As a young couple
Accommodation:
Prestige Range mobile home 4/6 people
Period of stay:
September 2021 7 days
Posted the :
29/09/2021
General:
We and our dog had a blast, thank you !! Concept at the top, we will be back!
Accommodation Reviews:
spacious, bright, quiet, clean
Activities and entertainment
Benoit P
Type of stay:
In family with child (ren)
Accommodation:
Mobile home Evasion Range 6/8 people
Period of stay:
September 2021 2 days
Posted the :
29/09/2021
General:
Perfect welcome such and physical and arrangement for later departure much appreciated, congratulations.
Accommodation Reviews:
See below
Rental of 2 mobile homes at the same price but why so many differences in standing furniture tired in 1, good no problem for 2 nights but reported despite everything
Christine P.
Type of stay:
For sharing
Accommodation:
Mobile home Evasion Range 4/6 people
Period of stay:
September 2021 10 days
Posted the :
27/09/2021
General:
the facilities for the dogs, the swimming pool, the place and the calm environment
at the end of the season the snack bar is closed .....
Accommodation Reviews:
comfortable set, pleasant terrace, well isolated from neighbors
we were 2 adults and I would have liked to have had another large bed. a real oven would be a plus.