By booking in a camping theme Welcome, you choose an establishment providing you with a quality charter to provide you with specific services.
For a wonderful discovery of the Ariège mountain with the family and its typical landscapes, the Comte pond circuit will be ideal. You will need about 2 hours to complete the 5 km walk for a drop of about 329 meters. You will cross subalpine pastures before arriving at the beautiful Etang de Comte for a well-deserved refreshing break. A real initiation into the mountain environment!
pyrenees-ariegeoises.com
For hikers in love with the mountains, a beautiful walk of about 4h30 for a little 10 km awaits you with the loop of the blue pond. You will need almost 850 m of vertical drop for this hike. But what a spectacle! A high-altitude hike with a breathtaking view of the Ariège mountains and a nice glimpse of the calm and beauty of the high-altitude ponds with the discovery of the Blue Pond.
pyrenees-ariegeoises.com
It is impossible to talk to you about hiking in the Ariège Pyrenees without approaching the mythical GR10, the Great Traversée des Pyrénées, linking the Atlantic to the Mediterranean. It is certainly one of the most beautiful GR in France, with breathtaking views of the Pyrenean peaks, and a real discovery of their land. The Ariège alone covers nearly 25% of the GR10, for a wild and isolated part. Perfect for seasoned hikers who love the great outdoors! It crosses the Ariège Pyrenees Natural Park, where the diversity of landscapes and the discovery of lush flora and fauna will leave you speechless. You can do sections of the GR10, provided you are well equipped and prepared, because if it is one of the most beautiful GR, it is also one of the most isolated.
All information on ariegepyrenees.com
Find all the information you need to organize your hikes on the websites of the Pyrenees Ariégeoises tourist office: pyrenees-ariegeoises.com and Ariège Pyrenees Tourism: preparation et routes.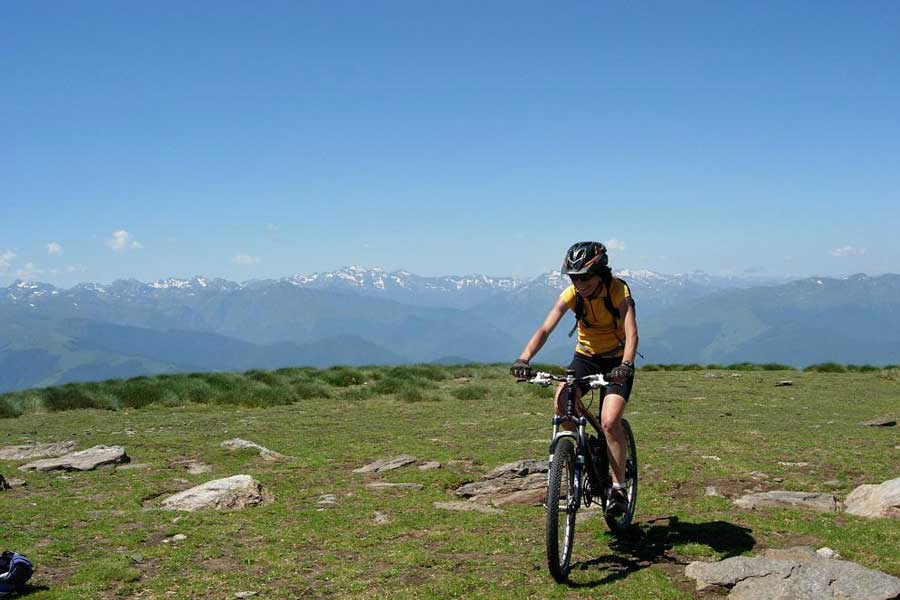 Moutain Biking
The Ariège is known to be an ideal destination for all road bikers. But it is also a sought-after place for all mountain biking aficionados!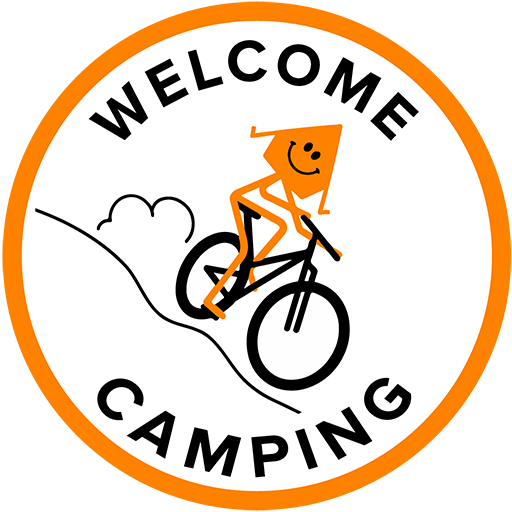 Discover the charter Moutain Biking.
Between walks and landscaped playgrounds, all mountain bikers, whether beginners or experienced, will find what they are looking for!
Ariège offers several bike parks spread over its territory. The trails have been specially designed and designed for mountain bikers. Beginners or experienced practitioners, you will enjoy an exceptional natural setting. Once the track has been climbed by chairlift, on foot or by bike, all you have to do is hurtle down to fill up with adrenaline! The bike parks are accessible to DH, Enduro and VAE mountain bikes. They have been designed both to improve your technique (master your speed and driving, improve your jumps…) and above all to have fun and make you happy! find the different bike parks available on ariegepyrenees.com.
Several circuits and loops are available according to your tastes and your levels:
For a warm-up of around forty minutes, the Ormeaux circuit, less than 10 km long and with almost no vertical drop, will allow you to train along the Ariège. Ideal for beginners! pyrenees-ariegeoises.com
For experienced mountain bikers, set off to storm the Col de Joux for 27 km of spectacular forest and mountainous landscapes. A steep drop and sometimes technical trails, but the panorama of the Pyrenees and the Oriège Valley dominated by the mythical summit of Dent d'Orlu will undoubtedly deserve your efforts!
pyrenees-ariegeoises.com
If you want to treat yourself to a part of magic on a legendary circuit, you can easily make sections of the Grande Traversée VTT de l'Ariège, labeled FFC. In a spectacular setting in the heart of the Pyrenees, taking mythical and historical paths, such as the road to Saint Jacques de Compostela, 223 km divided into 12 sections will be offered to you, alternating playful walks and much more technical passages. All information is on ariegepyrenees.com.
Find all the topos and information necessary for the organization of your walks on the sites of the Pyrenees Ariégeoises tourist office on: pyrenees-ariegeoises.com and Ariège Pyrenees Tourism: ariegepyrenees.com et ariegepyrenees.com.