welcome to camping caves
Thierry and Marie-France warmly welcome you to the Camping caves, in the south of Burgundy. On a site classified since 1933, you will be transported by a unique setting. Fauna and flora flourish in the heart of 2000 years of history. Between hills and vineyards, you will discover a camping very wooded along the Mouge river and crossed by the resurgence of the caves of Azé.
Le Camping des Grottes enjoys a privileged location
You will have the choice between spacious and delimited pitches, rich in meetings and creator of memories, or the rental of canvas chalets and lodges. This camping, shared with a wide variety of birds and squirrels, is ideal for lovers of unspoiled nature. The camping around Mâcon, Cluny and Tournus is ideally located for heritage and wine tourism enthusiasts. And, athletes will not be outdone with a multitude of sports activities at their fingertips!
Un camping eco-friendly
Only 5 minutes from the village of Azé, a green station, the Camping caves is very wooded. Indeed it is on the edge of the Mouge and crossed by the resurgence of the caves of Azé. The pitches are spacious and delimited to guarantee comfort and privacy.
Ce camping authentic is ideal for lovers of unspoiled nature.
A multitude of birds and squirrels regularly roam the camping for the pleasure of adults and children alike. Listen and sharpen your gaze to observe the flora and fauna. Thierry and Marie-France are aware of this richness and the fragility of ecosystems. So they wished to engage their camping in a global approach respectful of the environment. Reduce. To preserve. Limit. To recycle. Compost…. These are the actions they apply on a daily basis and which accompany their voluntary approach to respect nature. In conclusion, choose this destination also for these values ​​that you share.
A privileged situation
Le Camping caves is south of Burgundy. And more precisely on the Mâconnais mountains. The surroundings of Mâcon, between Lyon and Dijon, are full of many castles and historic sites. The vineyards of Burgundy are renowned as much as the gastronomy and local dishes. Roads, tourist circuits and numerous hiking trails are accessible from the camping. The famous Mâconnais-Beaujolais Wine Route, the Green and Blue lanes allow holidaymakers to use gentle modes of travel to explore and explore the area on foot, by bike or by car. You will be immersed in a unique site where flora and fauna thrive in the heart of 2000 years of history. At the heart of the prehistoric site of the Azé caves, by going to camping from the Caves, you will discover your history.
A multitude of activities
In the first place, whether within the camping or outside the camping, you will no longer know where to put your head as you will have so many choices of sporting and cultural activities. First at camping, you can play pétanque while your children feast on the playground. And especially the swimming pool! With its paddling pool, it is so popular with travelers to relax after a beautiful sunny day. Open from June 1 to August 31 depending on the weather (except in the event of storms), it is supervised by lifeguards.
Are you looking for relaxation and well-being sessions? Ask at the reception of camping because reiki and sophrology sessions are given in July and August on fixed days. Are you curious about regional wines? Local partner winegrowers organize tasting sessions at the camping. To better understand history, geography and geology, prehistoric workshops, archaeological excavations, Neolithic pottery are also on the program. Two afternoons a week in July and August, for your greatest surprise and for your greatest pleasure!
Finally Thierry and Marie-France encourage you to visit also the cave of Azé and that of Blanot. The Blanot cave organizes every week in July and August a night caving tour which is a great success. So take your place! Outside of camping, several tourist circuits and hiking trails are easily accessible.
On foot, by bike or on horseback, you can explore the landscapes and riches of the region in a different way.
So you will live unique and unforgettable moments because you will experience, share and meet. Are you with children? So take them to the tree climbing in Lugny or the equestrian center in Azé and Laizé. And climbing sites, Pierreclos and Vergisson, will be recommended to you for amateurs and enthusiasts alike. And fishing of course! For example in the Saône, you can fish predators and carp. Another example in Mouge, you can fish for pike, pikeperch, black pass, trout, grayling, eel and even crayfish! How about taking the time to visit the castles? Those from Cormatin, Pierreclos et Brancion definitely worth a visit. Finally go visit also theCluny abbey where you will discover the remains of a spiritual center, seat of the largest medieval monastic order in the West.
To prepare your stay, go to pages Accommodation, Themes et Tourism.
Services
Reception
Le camping is open from 03/04 to 15/09/2021
The managers are on site 7/24
Reception in French and English
Pets allowed on a lead
Restauration
Snack bar license IV
Pizza
Practical life
Sanitary facilities for people with reduced mobility
Washing machine
Icebread to refresh
Entertainment
Discovery
Prehistoric workshops, archaeological excavations, Neolithic pottery ...
Visit of the Azé and Blanot caves
Well-being
Reiki and sophrology sessions
Equipment
Aquatic center
Swimming pool supervised by lifeguards + paddling pool (open from June to August)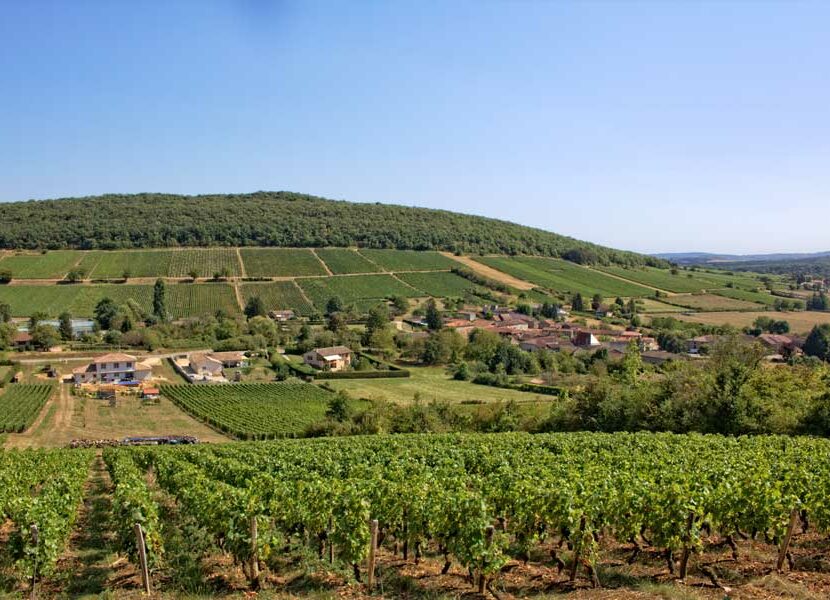 Themes
In the south of Burgundy, and more precisely on the Mâconnais mountains, Thierry and Marie-France welcome you to the Camping caves and encourage you to discover the region by experiencing cultural and wine tourism and hiking of course!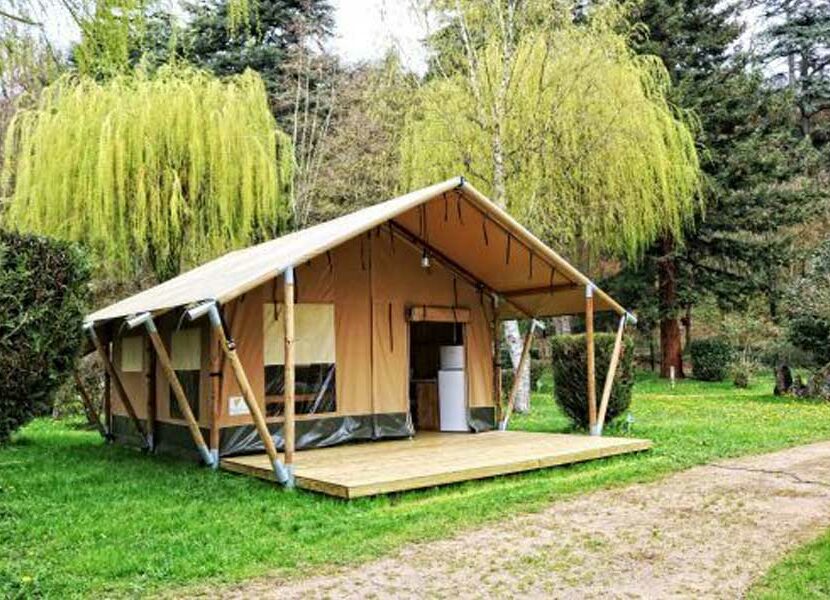 Accommodation
It is well in the south of Burgundy, and more precisely on the Mâconnais mountains that you will find the ideal accommodation for your holidays, pitches, tents or chalets!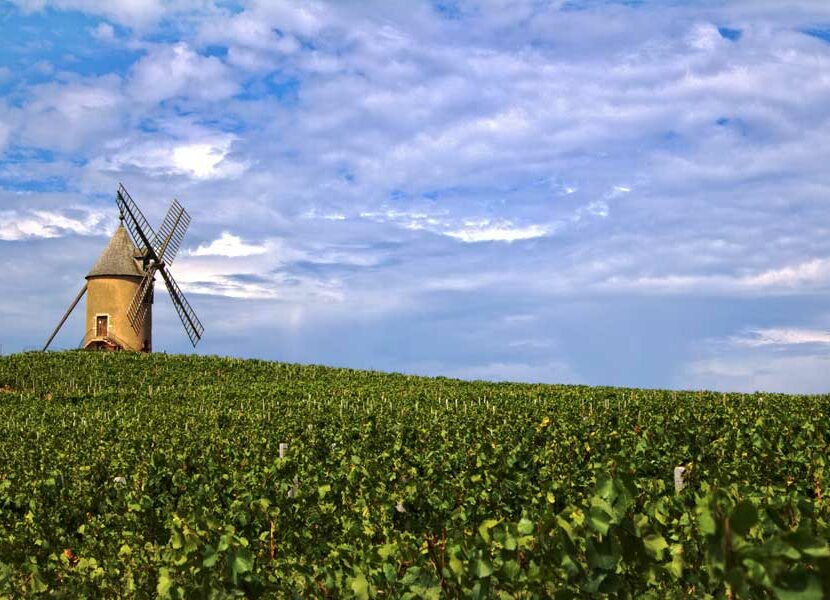 Tourism
Le Camping caves welcomes you to Saône-et-Loire, a contrasting landscape of rock, water, fields, hills, forests and villages.