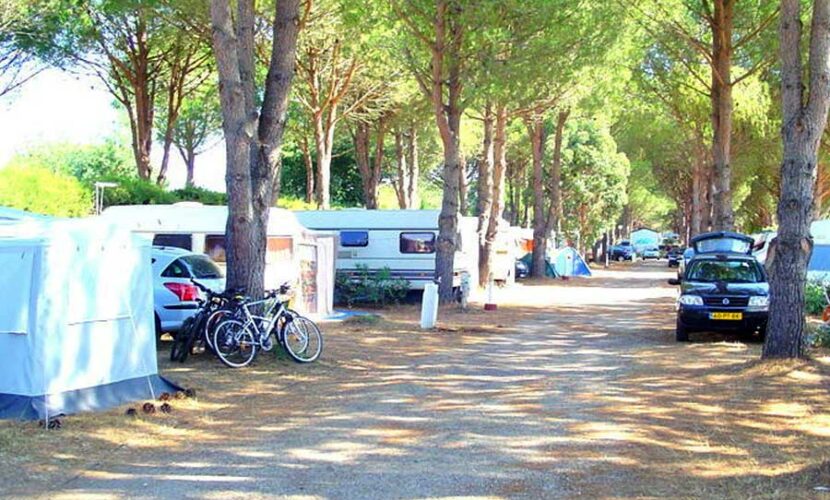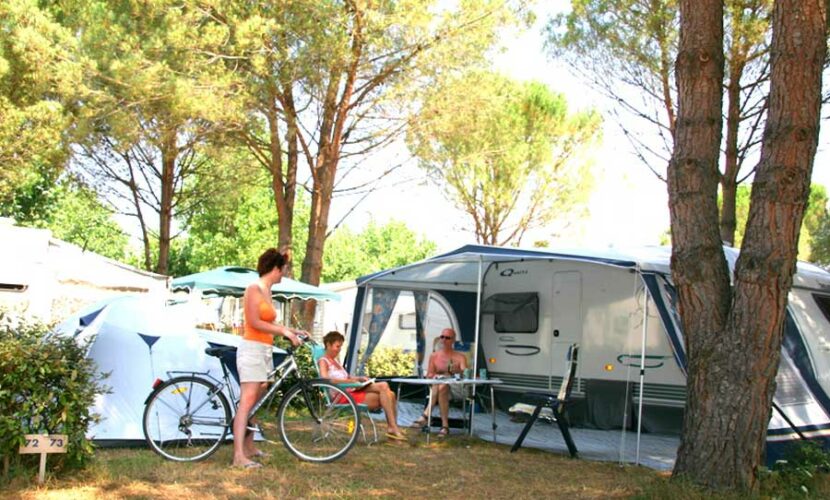 Marked pitches on land of camping
Pitches of 80m² minimum
The pitches are located on level ground, easy to access, including for people with reduced mobility.
They are dedicated to tents, caravans and camping-cars.
Pitch with vehicle
10A electricity connection
Disabled access: yes
Pet Friendly
Shady
Showers access
Proximity to a drinking water point
Free wifi around the pool and at reception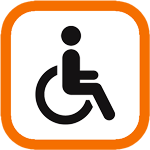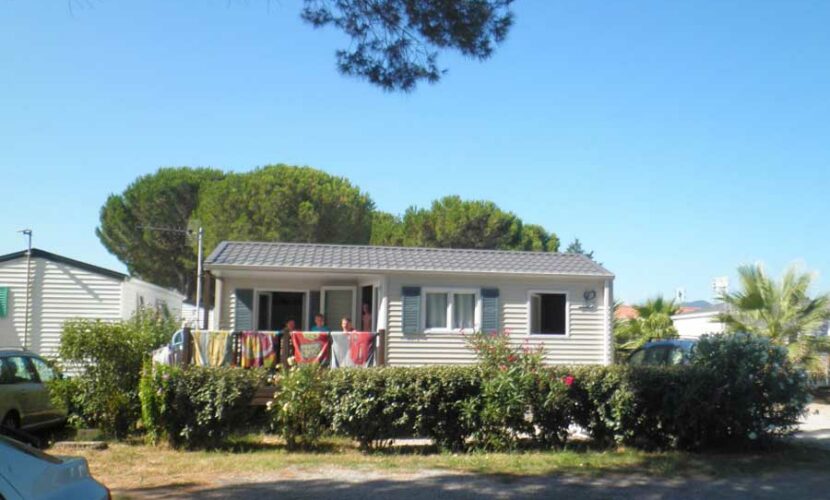 Mobile home rental on land camping
Accommodation for 4 people
The mobile homes with covered terrace, designed to accommodate 4 people, offer all the necessary comfort for family vacations.
Kitchen equipped with its fridge-freezer
Hob and microwave
A bedroom with a double bed
One bedroom with two beds
A bathroom with shower and sink
A separate WC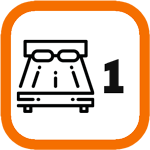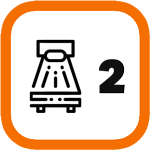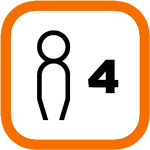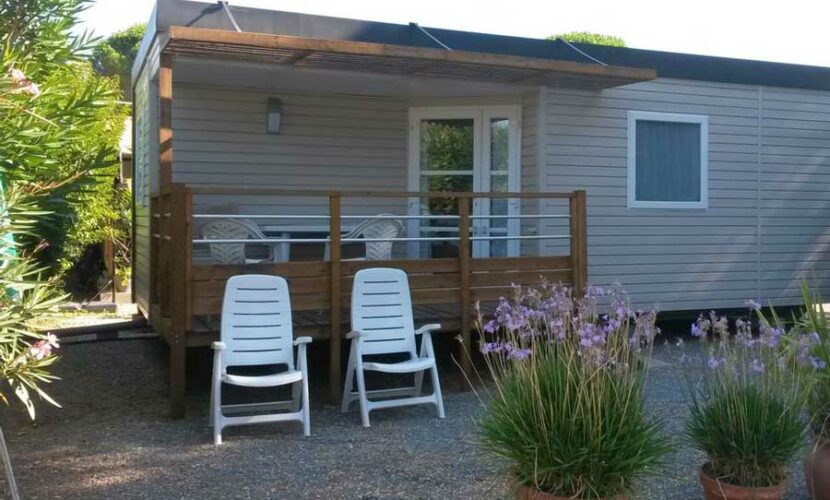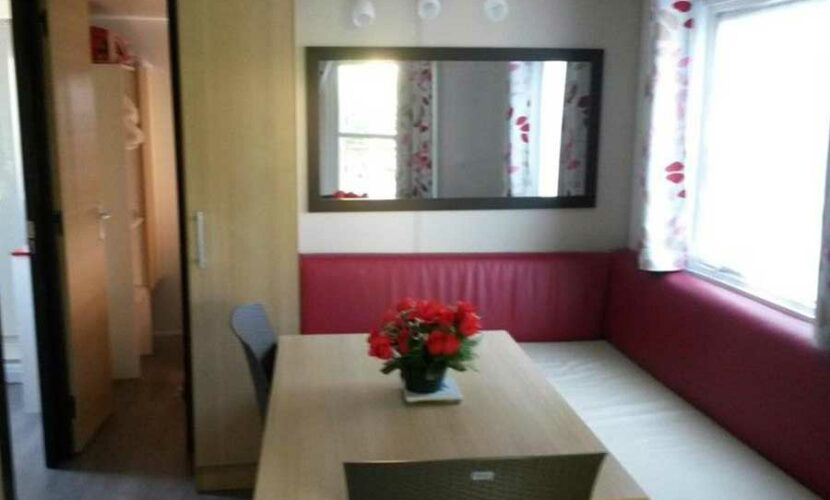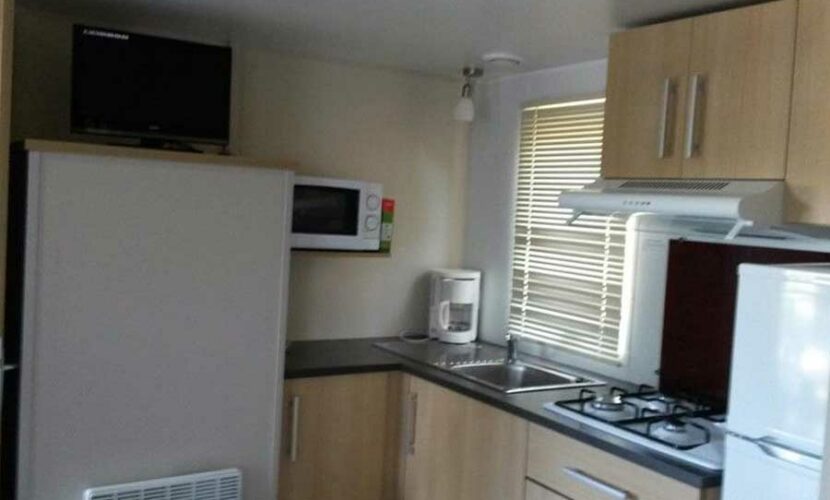 RAPIDHOME mobile home
25m² accommodation for 4 people with private parking
2 separate bedrooms: 2 single beds 1 × 80, double bed 190 × 2

Pet Friendly
Heating
Kitchen: fridge, hotplates, microwave, electronic coffee maker
Bathroom
WC
TV rental possible
Terrace
Parasol
Chaise longue
BBQ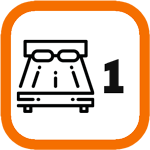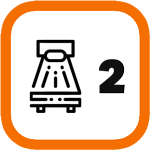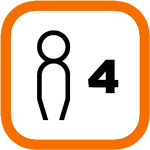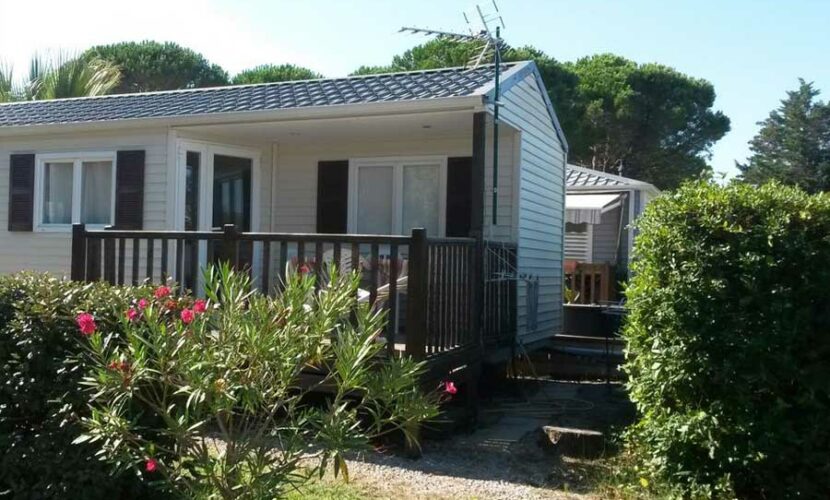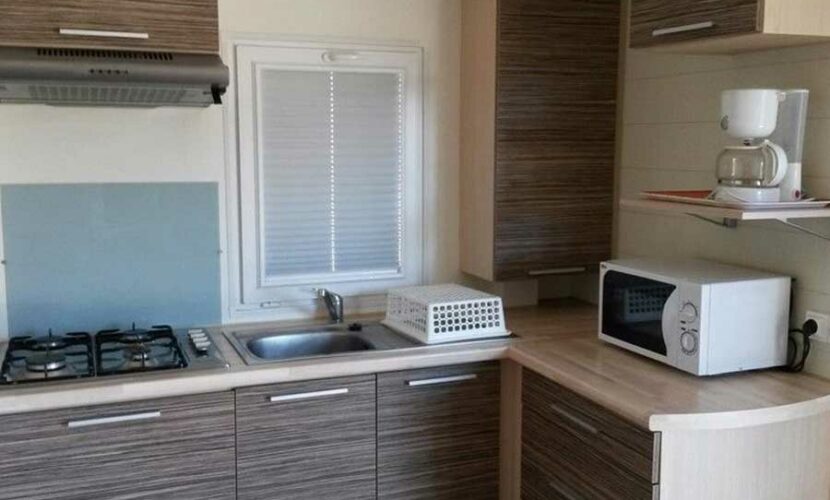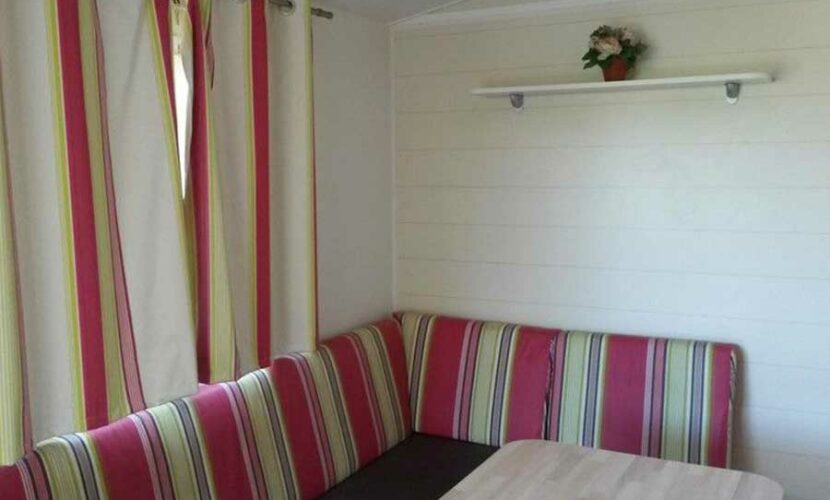 PACIFIC mobile home
25m² accommodation for 4 people with private parking
2 separate bedrooms: 2 single beds 1 × 80, double bed 190 × 2

Pet Friendly
Heating
Kitchen: fridge, hotplates, microwave, electronic coffee maker
Bathroom
WC
TV rental possible
Terrace
Parasol
Chaise longue
BBQ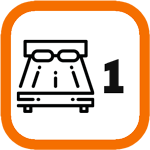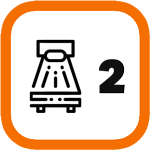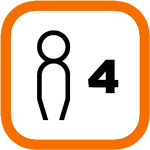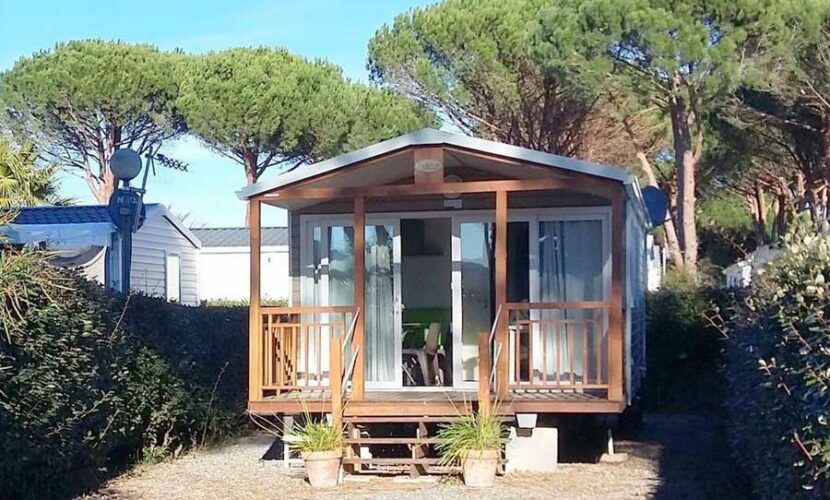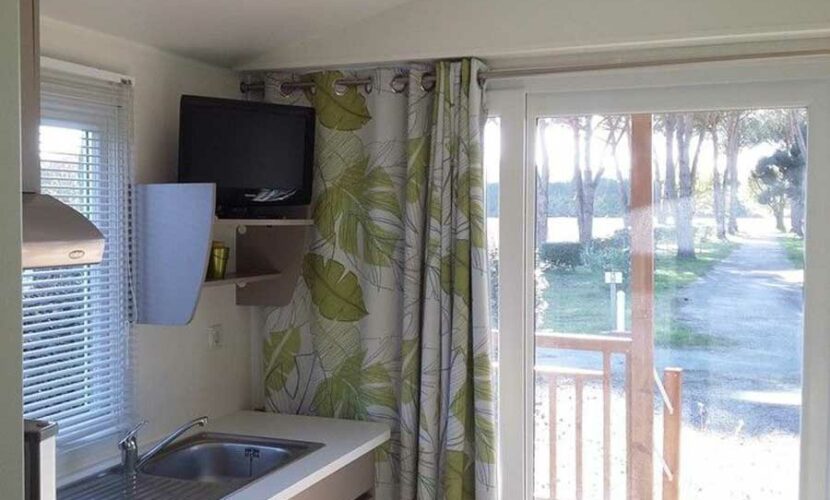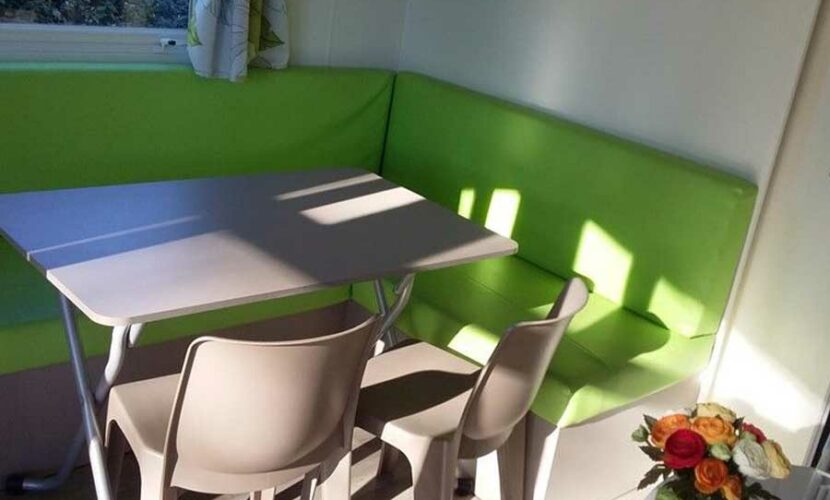 TRIGANO mobile home
25m² accommodation for 4 people with private parking
2 separate bedrooms: 2 single beds 1 × 80, double bed 190 × 2
Pet Friendly
Heating
Kitchen: fridge, hotplates, microwave, electronic coffee maker
Bathroom
WC
TV rental possible
Terrace
Parasol
Chaise longue
BBQ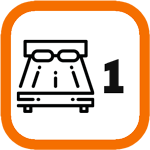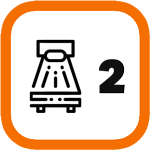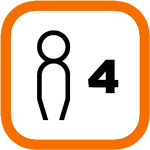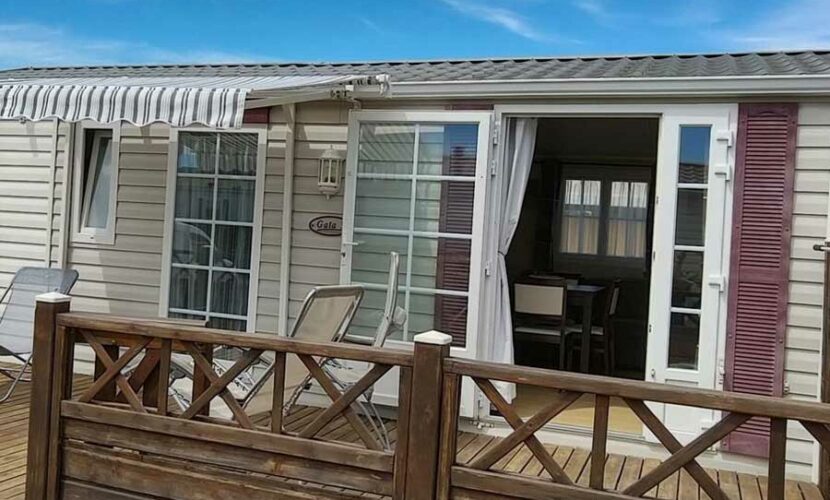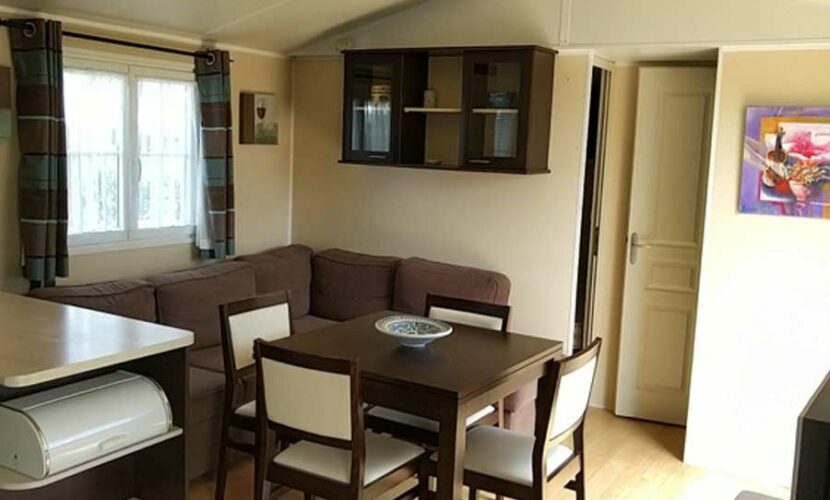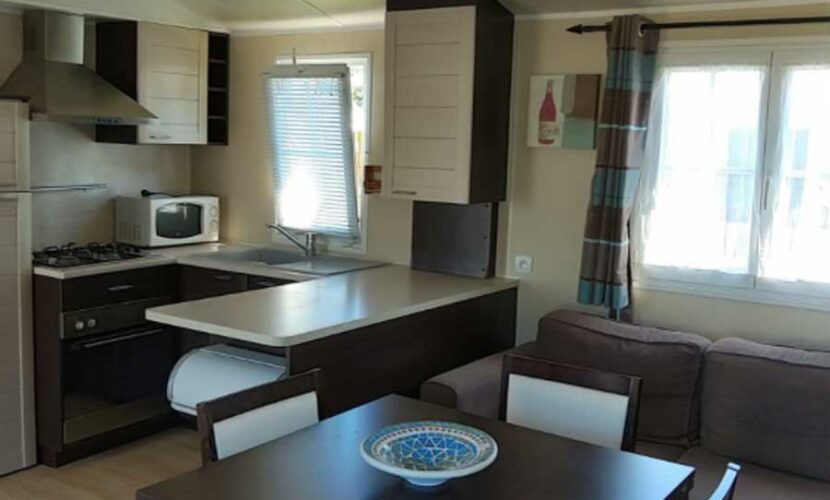 Mobile Home TRIGANO Gaia
25m² accommodation for 4 people with private parking
2 separate bedrooms: 2 single beds 1 × 80, double bed 190 × 2
Pet Friendly
Heating
Kitchen: fridge, hotplates, microwave, electronic coffee maker
Bathroom
WC
TV rental possible
Terrace
Parasol
Exterior blind
Chaise longue
BBQ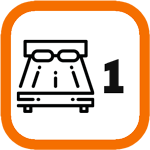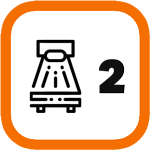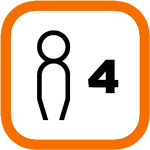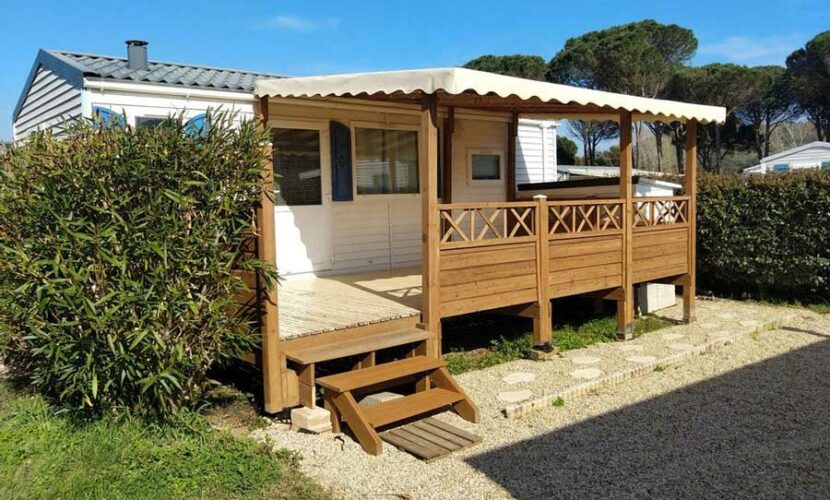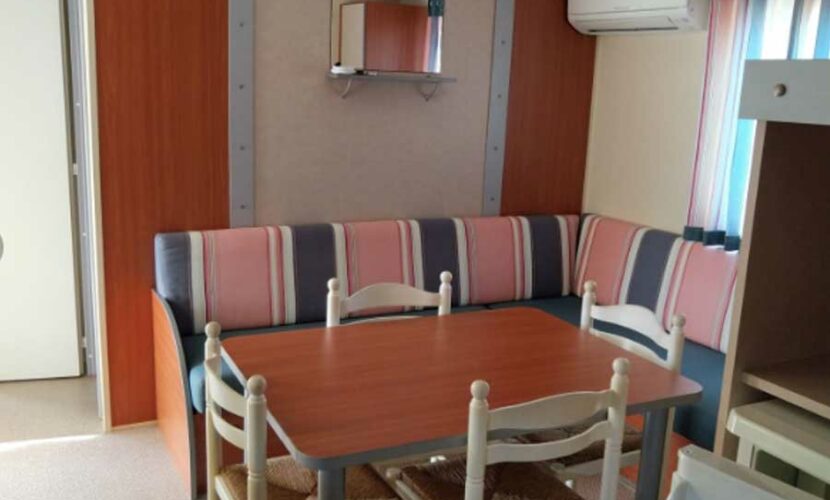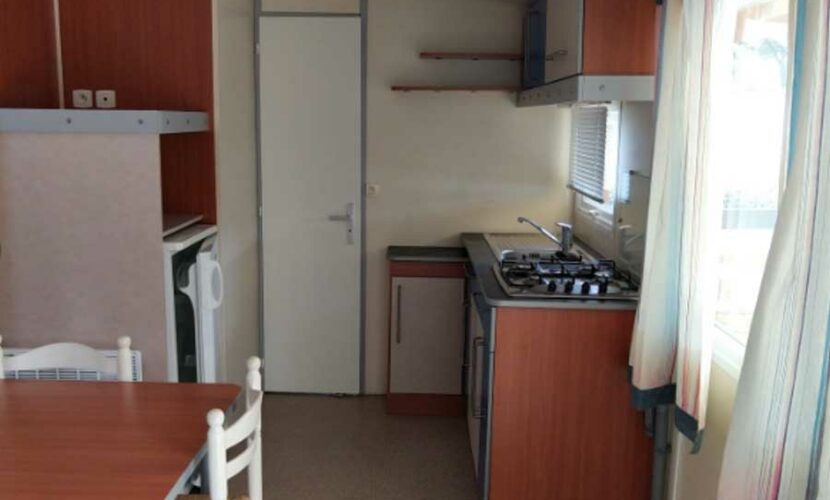 Mobil-Home Rapidhome Loft
25m² accommodation for 4 people with private parking
2 separate bedrooms: 2 single beds 1 × 80, double bed 190 × 2
Pet Friendly
Kitchen: fridge, hotplates, microwave, electronic coffee maker
Bathroom
Terrace
TV
Terrace
BBQ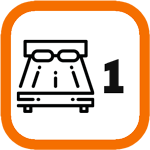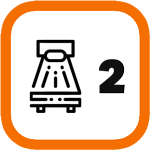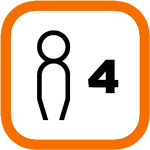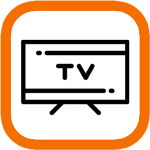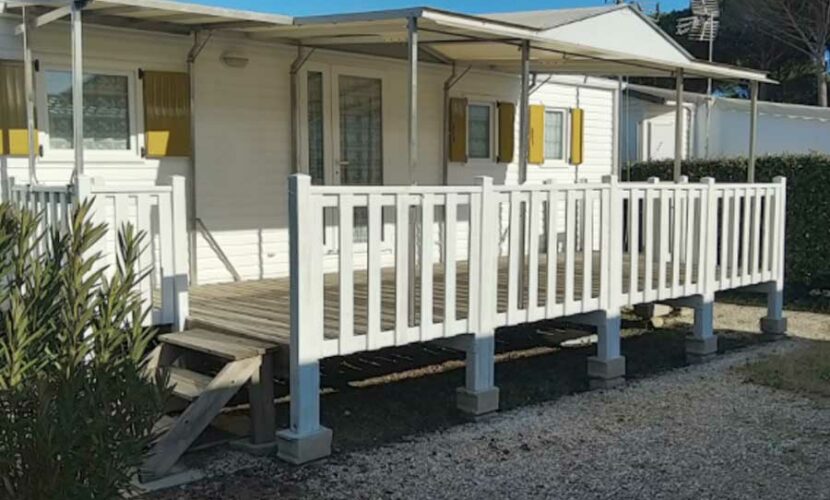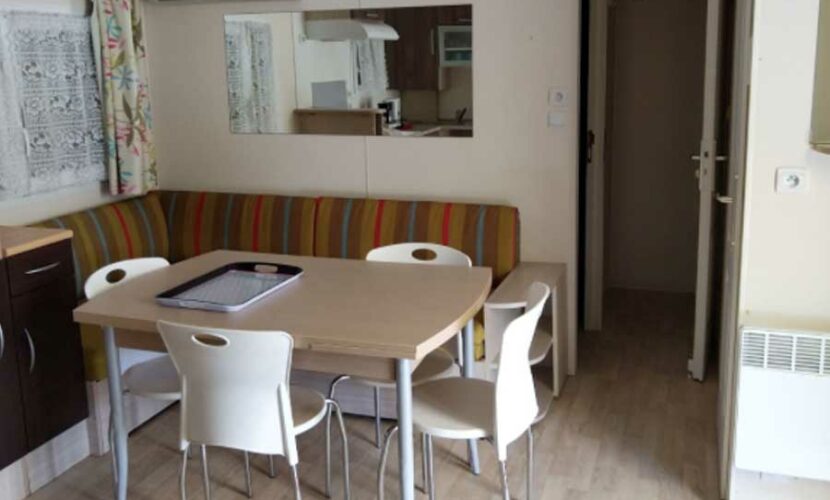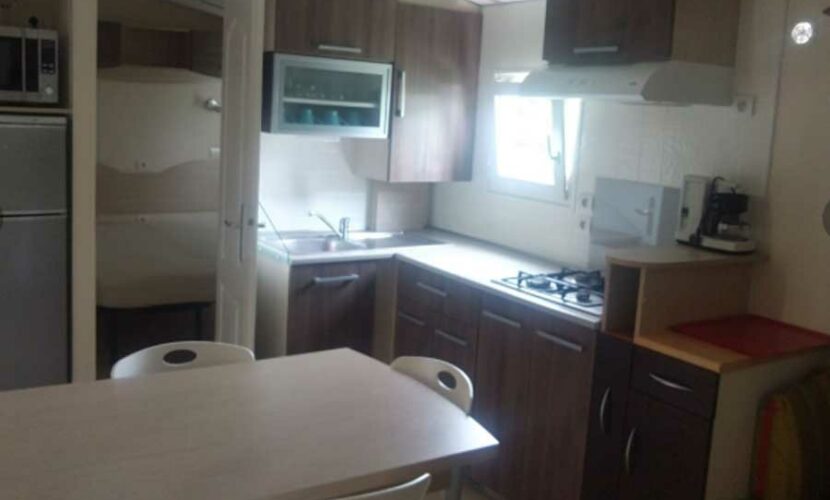 Mobile Home Shelbox
25m² accommodation
2 separate bedrooms: 2 single beds 1 × 80, double bed 190 × 2
Pet Friendly
Heating
Kitchen: fridge, hotplates, microwave, electronic coffee maker
Bathroom
Terrace
TV
Terrace
BBQ