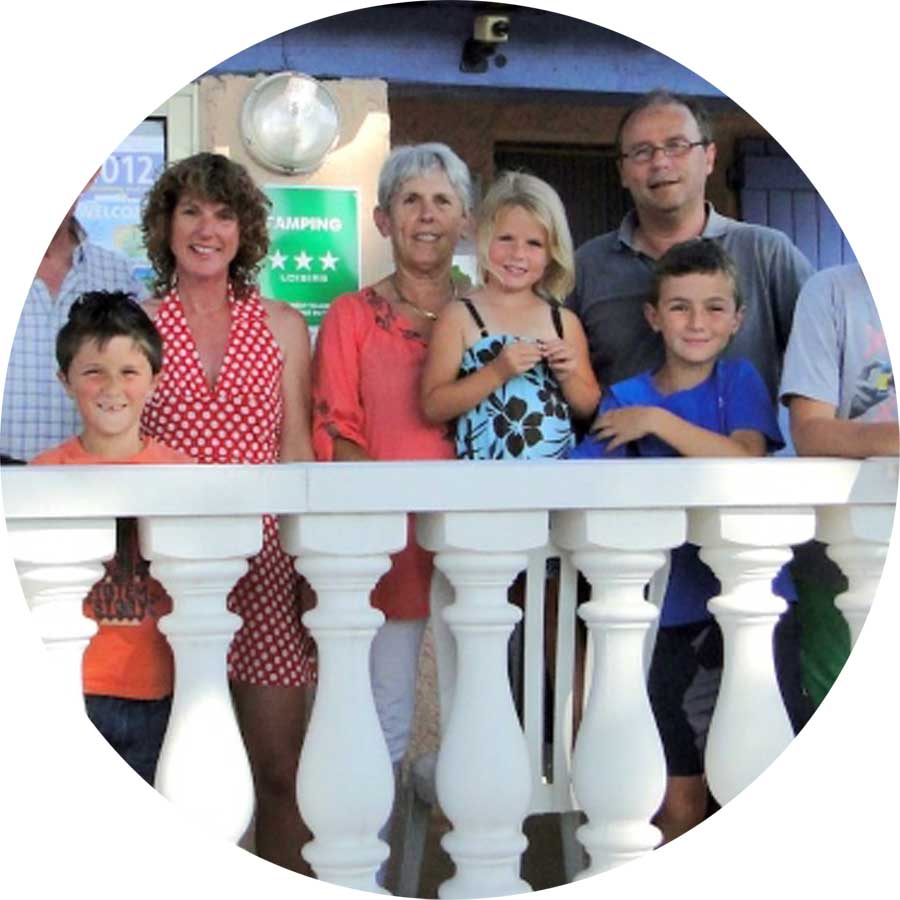 welcome to camping of Vaudois
welcome to Camping of Vaudois. In the territory of Roquebrune-Sur-Argens, a medieval Provencal village, famous for its Chocolate House and its rock offering a breathtaking view of the bay. In the surrounding area: Saint-Aygulf, Fréjus, Saint-Raphaël, Les Issambres, Sainte-Maxime, Saint Tropez or even the islands of Hyères await your visit.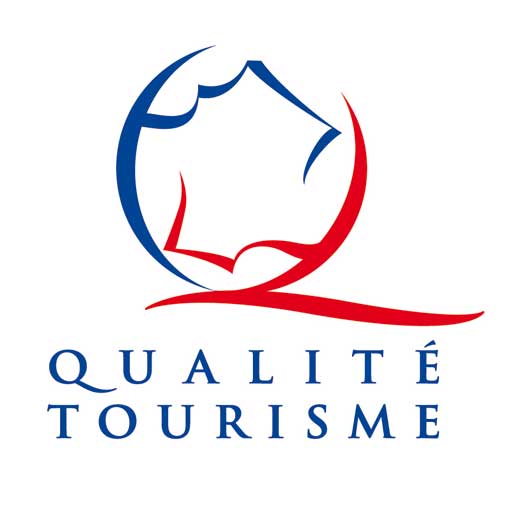 In the heart of the preserved and wild Var, the Camping of Vaudois is a camping family. It is also an ideal starting point for discovering the authentic charm of Provencal markets, tasting local products and visiting the vineyards. In addition you can reach the seaside for thrills with the practice of diving, snorkeling or apnea!
In a unique green setting, savor the space, the calm and the comfort.
Indeed, the ease of flat and shaded pitches is a pleasant luxury. Accessible by a cycle path, the sea is just 10 minutes by bike or mountain bike. Moreover, to appreciate the richness of the flora and fauna, you can take the hiking trails near the Camping of Vaudois. So if you want to live unforgettable experiences, this address is undoubtedly the one for your next stay!
le camping de Vaudois: An idyllic location for a holiday on the water
From Camping of Vaudois, you can go hiking to the sea or join the lake for water skiing or wakeboarding just 300 meters away. For example at the foot of Rock of Roquebrune-Sur-Argens, two nautical bases Water Glisse Passion and the Base of the Rock welcome you in a family and relaxed atmosphere.
You can also let yourself be tempted by a ride in a canoe, kayak or paddle! As a family, challenge yourself on the towed buoys or on the giant 3.000 m water park2 ! Moreover, you can offer your child from 3 years old, an introduction to baby skiing thanks to a boat specially adapted for the little ones! Also available to toddlers, Aqua kids is a play area 100% dedicated to 2-8 year olds!
Do you want to reach the beach? Go there by bike!
Happiness when you don't want to take the car. Since Camping by Vaudois, all you have to do is take the cycle path that crosses the Villepey ponds. Thus you will evolve between fresh water and marine water from which emerges a mosaic of specific environments (lagoon, ponds, mudflats and wet and dry meadows). Then you will arrive on the sandy beaches of Saint Aygulf (commune of Fréjus).
Take the time to stroll along the sea on the coastal path.
You will be seized by the panoramas, the colors, the smells, the fauna and the flora. It is 12 kilometers of wonder for a start of the trail in Saint Aygulf direction San Peïre. The walk lasts more or less 4 hours. Plan accordingly, water bottle, hats, sports shoes and energy bar!
The trail is not accessible to strollers. On the other hand, if you wish, walks are organized by reservation by a passionate and fascinating naturalist guide!
You will fall in love with the coves and inlets that lead to Les Issambres.
Note that San Peïre beach is one of the rare beaches on the coast to be labeled Handiplage. San Peïre beach and Gaillarde beach are supervised and equipped for families. By joining the sea, you will benefit from an exceptional range of activities: step paddle, sea bob, pedal boat, sea kayaking, boat rental, sailboat excursion, paddle, diving, sea kart, parasailing, water skiing, jet ski… Incredible! Sensations and emotions guaranteed!
Facilities near the camping of Vaudois
To allow you to spend a holiday in all serenity, without running for the daily management of meals for example, the team of Camping of Vaudois will be able to communicate you the good plans and the good addresses.
The producers' house at 500 meters
Carrefour Contact et Boulangerie at 1.3 km
Géant Casino 6 km away
Carrefour at 7 km
Decathlon at 5 km
Fréjus-Saint Raphaël hospital at 8 km
Live experiences on the French Riviera
Cycling or mountain biking holidays. Indeed Roquebrune and its surroundings are truly idyllic to discover by bike. About twenty cycle paths will take you here and there. The tour of the Roquebrune rock is 16 kilometers long and will take you along small paths to discover nature. Since Camping of Vaudois, you will survey the surrounding hills, cross the undergrowth, smell the mimosas and visit picturesque dry stone villages.
Also around the Camping of Vaudois you can fish!
Villepey ponds have a marshy style. Birds find refuge there during their migration periods. You will catch mullet, smelt, carp and black bass that hide in the rushes. The Lac de l'Avellan will offer you charm and tranquility. In the depth of its dark waters, all species of white fish and predators are present. The sandpit of the Arena, in Roquebrune-sur-Argens, is an artificial lake also very popular in this magnificent Provencal department. The Argens river is a 2nd category river which is sometimes difficult to access. Take care to inquire beforehand. The federation of fishing in the Var is a trusted source.
How about participating in the picking of fruits and vegetables on the rock? A unique concept in the region, Eric and Marie offer you an activity that is both educational and gourmet. Real discovery of fruits and vegetables and seasonality. Ultimately it's ideal for the whole family! In a preserved setting in the heart of nature with a breathtaking view of the mythical Rock of Roquebrune-sur-Argens, you leave with your picking ready for a family cooking recipe!
Play the Golf of Roquebrune at 1 kilometer. 5-star golf course, flagship of the French Riviera, just 10 minutes from Saint-Raphaël and Sainte-Maxime, you will have access to the restaurant, spa and 18-hole course in a green and relaxing setting far from the hustle and bustle of the seaside resorts .
Finally, to find out about other activities, ask at the reception of the camping. So you will know the good plans and benefit from the rates negotiated between the camping and its partners!
TOP Ticketing
Marineland (Antibes) - Aquasplash (Antibes)
Cannes shuttle - Lérins Islands (Cannes)
Water ski lift (Puget sur Argens)
Club Mickey Les Ouistitis (Saint-Aygulf)
TOP ACTIVITIES AROUND THE CAMPIng from Vaud
Boat rental without license (Agay)
Mountain biking excursion in the Estérel (Saint-Raphaël)
Jet-Ski excursion (Saint-Aygulf)
Buggy tour in the Estérel (Saint-Raphaël)
Roquebrune, a village, an aura, treasures
Discover Roquebrune Sur Argens. First his village. Then his chocolate house. But also its heritage house and its local house ... This medieval village is an astonishing thousand-year-old city overlooked by its rock. Its history begins around the year 1000, around a fortified position: the Castrum. Later, the village expands with the rue des Portiques, picturesque arcaded houses located next to the elegant belfry and the large parish church. Its upper part, built on a rock, dominates the plain of Argens.
Les Issambres is the maritime part of this town. This village was known before the Second World War for its theater (now disappeared) and its beaches shaded by pine trees. La Bouverie is the third pole of the town. To the north of it, surrounded by vineyards, the Collet Redon, and the hills of Blavet. Without forgetting its rock! Take a gourmet walk in the Var between Provence and the Mediterranean.
Events
Hyères International Music Festival (Hyères) - mid-September
Jazz in Ramatuelle (Ramatuelle) - mid-August
Les Voix du Gaou (Six-Fours) - from mid-July to the end of July
Les Nuits Blanches Festival (Le Thoronet) - early July
Attractions
Aqualand - Fréjus - 6 km
Aqualand - Sainte Maxime - 18 km
Marineland - 58 km
The Gorges du Verdon - 74 km
Lake of Sainte-Croix - 78 km
Nearby towns
Frejus - 4 km
Saint-Raphael 5 km
Saint-Tropez - 16 km
Grimaud - 21 km
Cannes - 31 km
Antibes - 39 km
To prepare your stay, go to pages Accommodation, Themes et Tourism.
Services
Reception
Camping open from April 17 to September 30, 2021
Reception open from 7:30 a.m. to 12 p.m. and from 13 p.m. to 20 p.m.
Free wifi at the reception and near the swimming pool
Animaux acceptés avec supplément
Camping-cars allowed
Tourist Documentation
Mail point
Restauration
Bread, pastries and snack services from 7:30 a.m. to 12 p.m. and 13 p.m. to 20 p.m.
Ice depot
Practical life
Selective sorting: Waste management and household waste deposit
Washer
Refrigerator rental
Ironing room
TV rental
Other
Day and night surveillance
Equipment
Aquatic center
Unsupervised swimming pool - July - August: from 10 a.m. to 19 p.m. - May - June - September: from 00 a.m. to 10 p.m.
Playful
Ping-pong
Foosball
Boules
Practical life
Dish rack
Laundry
Water connections
Electrical connections
Parking
Water supply
Emptying gray water
Other
Sustainable development equipment
TV room
defibrillator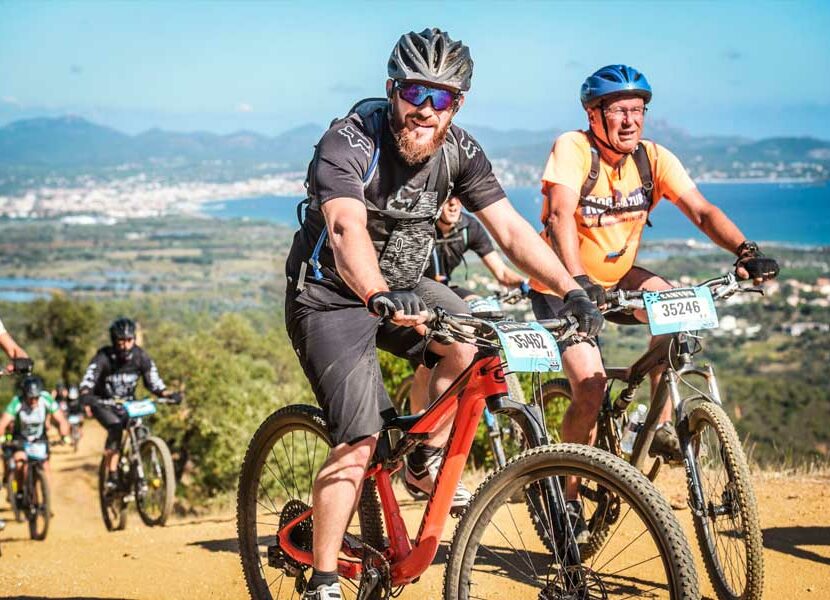 Themes
When you stay at Camping of Vaudois, you are in an ideal place for hiking, mountain biking and cycling. Outdoor activities, conducive to exploring the region.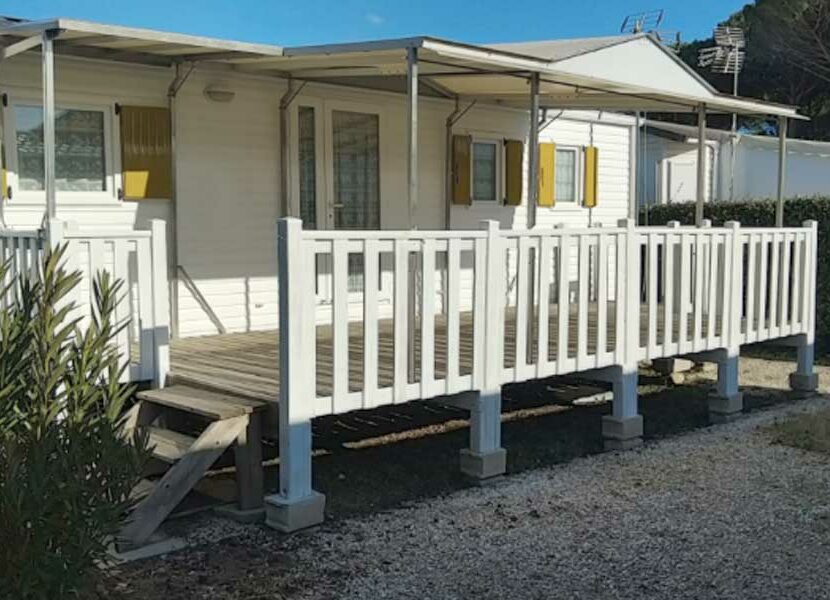 Accommodation
4 kilometers from the magnificent beaches of Saint-Aygulf, the Camping of Vaudois offers pitches and mobile homes.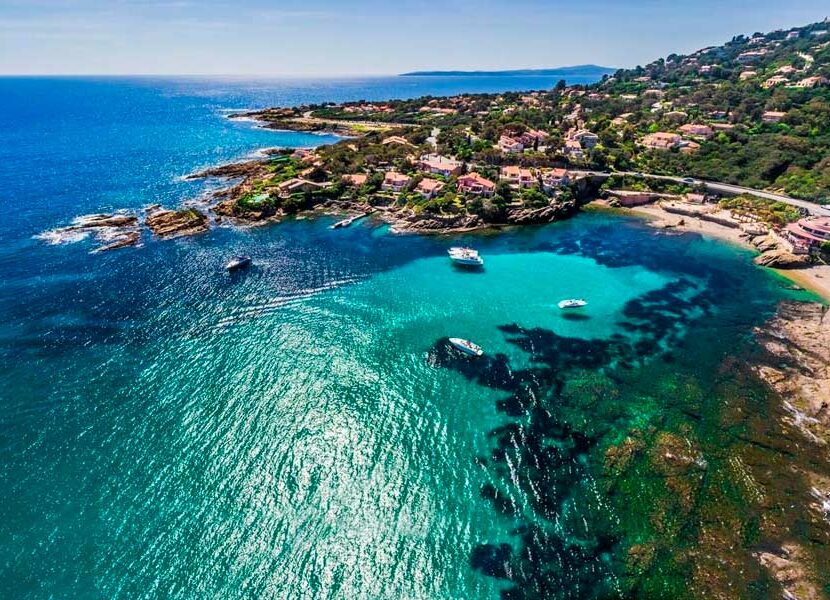 Tourism
Le Camping of Vaudois welcomes you to the territory of Roquebrune-Sur-Argens, a medieval Provencal village a stone's throw from Saint-Aygulf, Fréjus, Saint-Raphael, Les Issambres, Sainte-Maxime, Saint Tropez or even the islands of Hyères!
Average rating of the establishment
9.29 / 10
Michel - SAINT YRIEIX SUR CHARENTE
Type of stay:
Senior couple
Accommodation:
Mobile Home TRIGANO Gaia
Period of stay:
September 2020 7 days
Posted the :
25/09/2020
General:
Very pleasant stay, family atmosphere, and the whole team is attentive.
Accommodation Reviews:
Almost new mobile home very complete, little more the small washing machine.
linen - BREM sur mer
Type of stay:
Senior couple
Accommodation:
TRIGANO mobile home
Period of stay:
September 2020 7 days
Posted the :
24/09/2020
General:
pleasant stay the good weather being part;
nothingness
Accommodation Reviews:
the comfort of the mobile home.
nothingness
Catherine - EGHEZEE
Type of stay:
As a young couple
Accommodation:
RAPIDHOME mobile home
Period of stay:
September 2020 7 days
Posted the :
17/09/2020
General:
The welcome, the location, the cleanliness. ony is always very well received. Quiet place for a serene vacation.
Accommodation Reviews:
clean, comfortable, quiet location, conveniently located