Let's go for the holidays! Book your stay here 👇
Grand-Est
Vosges
CONTREXEVILLE
Ideally located for the reception of curists
All rentals are equipped with a private jacuzzi
By booking in a camping theme Welcome, you choose an establishment providing you with a quality charter to provide you with specific services.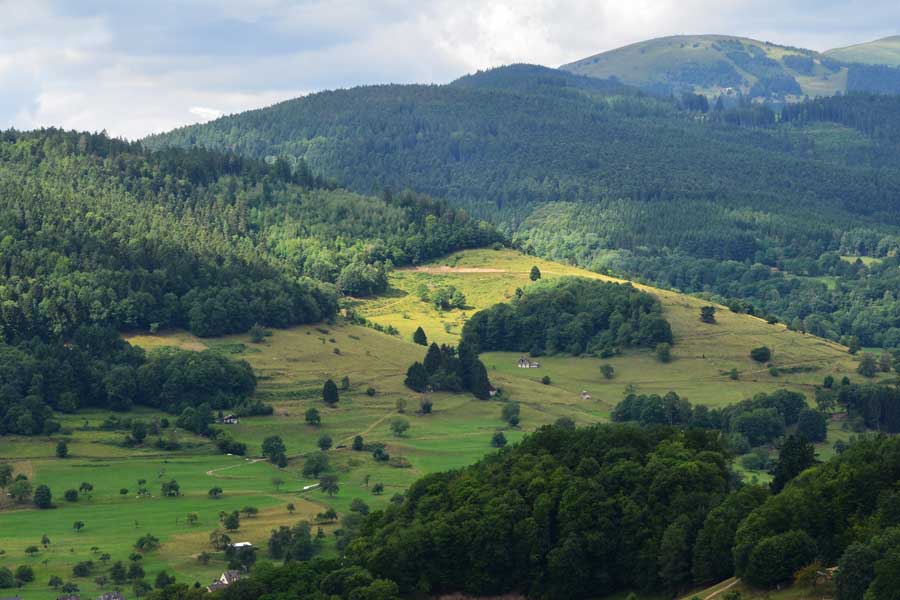 Hiking
The Vosges will be an opportunity to take full advantage of a wild and preserved nature. 200 kilometers of marked trails await you in the western Vosges. You can explore them on foot, by mountain bike or on horseback. Discover more routes with All trails.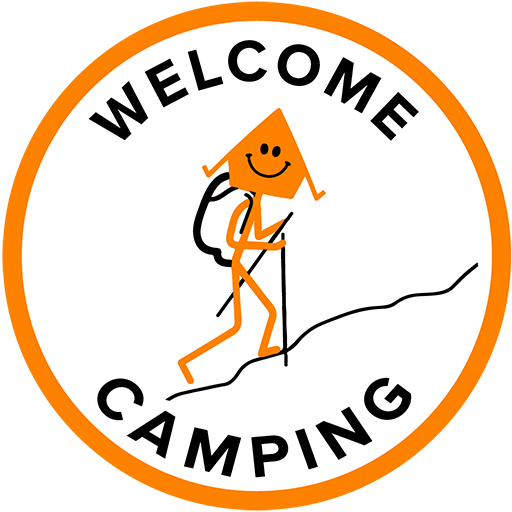 Discover the charter Hiking.
Hikes close to camping
5 minutes drive from Camping from Contrexéville, several hiking departures await you at Lac de Récollets, in Bulgnéville,
Circuit From the Fountain to the Washhouse
An easy route open to all for a beautiful stroll between body of water, orchard and forest. This pretty walk will allow you to understand the importance of water and to discover its heritage, between fountains and washhouses.
Long Circuit of the Two Lakes
It will take about 4 hours over a little over 13 kilometers for this tree-lined circuit. It extends from the Étang des Récollets to the Lacs de la Folie. Orchards, forests and bodies of water await you... But also remarkable washhouses and fountains and beautiful architectural surprises on your way, including the Château de Thuillières.
Vair circuit and Roman road
Just over 10 kilometers to discover the heritage of the Vosges. You will cross very varied environments. You will also discover the Lac de la Folie, the center of Contrexéville, the banks of the Vair or even the Château de Thuillières.
Hikes in the Ballons des Vosges Natural Park
For those who wish to go further in the exploration of the Vosges, the Ballons des Vosges Regional Nature Park offers the opportunity to dive into the most remote corners of the Vosges. You will then enjoy a total immersion in its biotope. From the peaks of the Vosges to the green valleys... From its forests to its vineyards... There are 7 kilometers of marked trails including 000 long-distance hiking trails that will be offered to you. They will make you discover the incredible biodiversity of the Vosges.
The application Mobitour, free, will allow you to benefit from GPS tracks on your smartphone for your hikes or bike rides.
Several itineraries will be offered to you by the tourist office for a discovery of the Contrexéville-Vittel region. For more convenience, you can take advantage of all the routes for free by downloading the "Vittel-Contrexéville" application on your smartphone.
[ Photo : Brigitte Song ]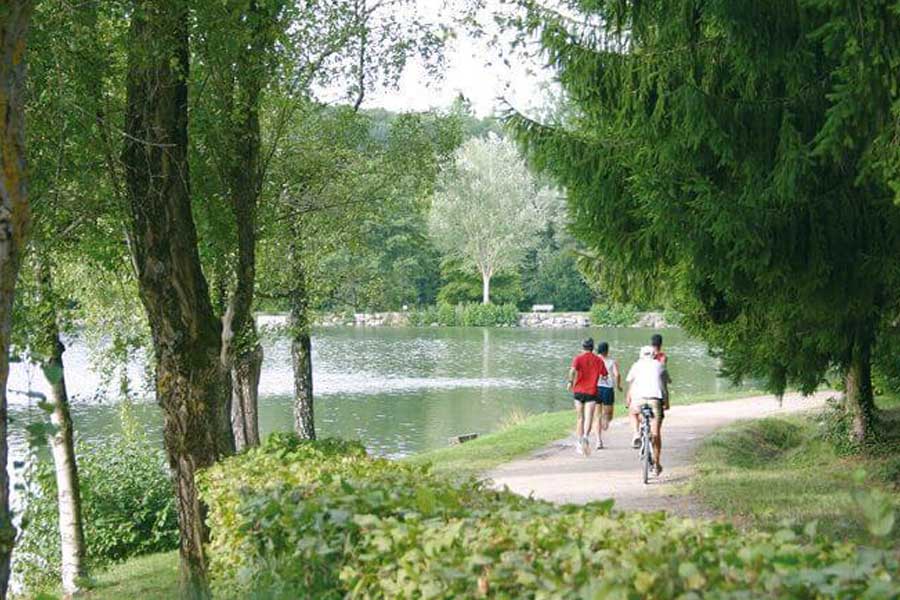 Bikes
The thermal region of the Vosges lends itself perfectly to the practice of cycling and mountain biking.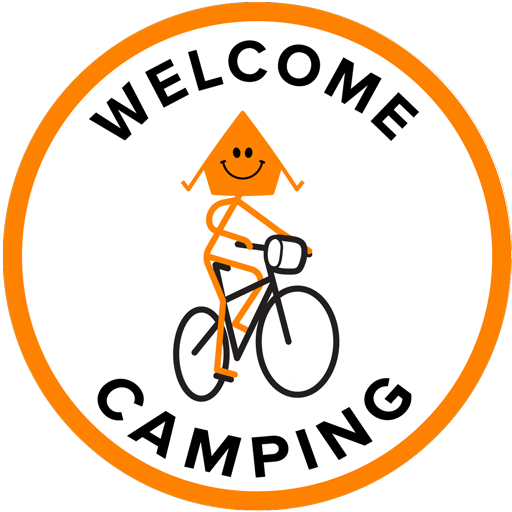 Discover the charter Bikes.
Its many marked trails, its gentle reliefs and its varied landscapes will make it an ideal playground for cycle tourists. Some routes are accessible to bicycles as well as mountain bikes.
Suggested routes
Cycling Vosges
If you want to give yourself a good overview of the landscapes between Contrexéville and Vittel, first take the loop proposed by Bike Vosges. It offers a summary of the thermal and natural heritage of the region. Of medium difficulty, this thermal loop starting from Vittel will make you discover its heritage and its unsuspected riches. You will cross the forest-Park of Vittel and its perched huts, Contrexéville and Bulgnéville. You will alternate between roads and trails before cooling off for a well-deserved swim in the Lacs de la Folie.
In the heart of the Natural Park
For those who wish to immerse themselves in the Vosges biodiversity, the Ballons des Vosges Regional Nature Park will offer you many cycling routes. They follow marked paths and cycle paths. For the more athletic, you will have the opportunity to attack the emblematic passes of the Park.
Other longer and more difficult routes are available on Route You. They will be reserved for experienced cyclists. Be careful, however, because not all the proposed routes are necessarily verified. Be sure to favor those that have already been tested. For example, you can leave for nearly 100 kilometers between Contrexéville and Gérardmer. A difficult ascent certainly, but breathtaking Vosges landscapes!
The free "Mobitour" application will allow you to use GPS tracks on your smartphone for your hikes or bike rides.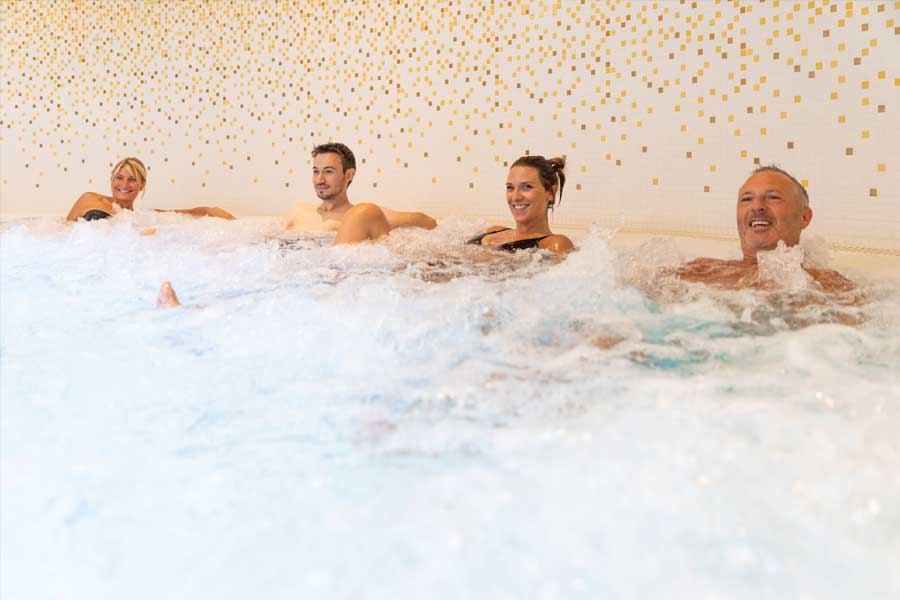 Cures
The Vosges have been a hotspot for hydrotherapy since Antiquity. The benefits and therapeutic virtues of the waters of Contrexéville and Vittel have been known since Roman times.

Discover the charter Hydrotherapy and well-being.
Around your camping, you will have the choice between two high places of hydrotherapy in France, Contrexéville and Vittel.
Contrexéville
It is in the middle of the XVIIIrd century that Doctor Bagard has been looking for a mineral water with beneficial properties to treat the Duke of Lorraine. This is how he hears about the spring that gushes out at Contrexéville. In 1774, following his report, the virtues of Contrexéville water were officially recognized. This is how the history of its thermal spa really begins. Contrexéville thermal baths are specialized in the following pathologies: digestive disorders and metabolic diseases, urinary disorders, rheumatology. Calcium and magnesium sulphate waters, rich in minerals, are used in all of our treatments. Treatments can be carried out as part of a medical procedure or during a health stay (not covered).
Vittel
The thermal baths of Vittel use water from Félicie, a natural, underground spring which is enriched as it travels with minerals. It is a sodium chlorinated water rich in mineral salts, ideal for rheumatological treatments thanks to its analgesic action on the joints. In addition, its high fluorine content contributes to the solidity of the skeleton. It is also calcium and magnesium sulphate water suitable for kidney and digestive treatments.
It is also widely used in the treatment of overweight. To make treatments more pleasant, it is heated to 36°C. The treatments are all carried out with Vittel water, but also with regenerating and revitalizing mud from the Monts du Forez, and turpentine, known for its analgesic and anti-inflammatory properties. You will have access to the various areas of the thermal baths (massages, baths, multi-showers, etc.) and can also take advantage of the spa at preferential rates.