Book your stay directly on our website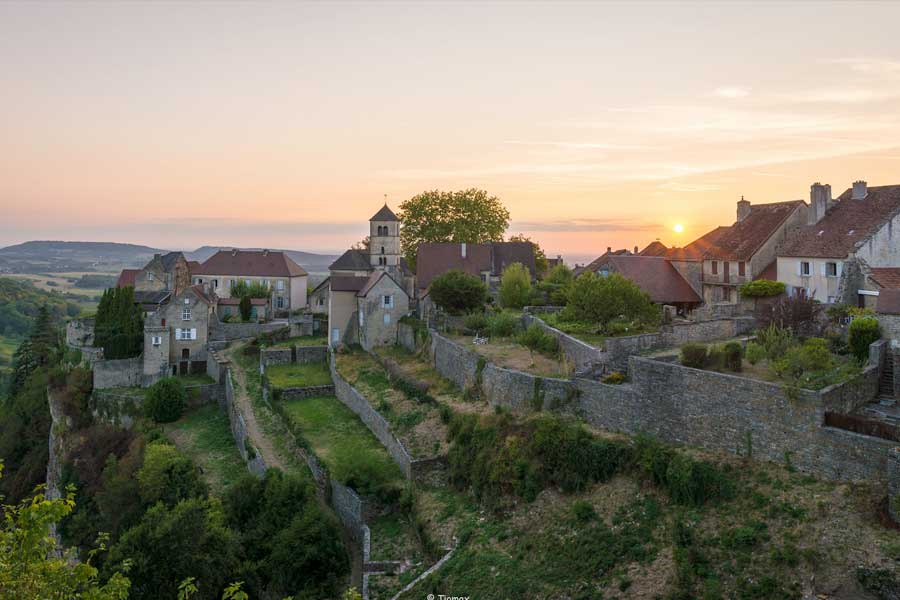 Along the water
Fishermen will find their happiness at Camping by Boÿse. A few meters from camping, the Upper Ain River is a paradise for trout… and anglers!
On the Ain river, our partner Nature Trip Jura will offer you outings in canoeing and paddle. You will thus enjoy the landscapes along the water. The start is directly below the camping.
And if you want to get off the beaten track and discover the Jura differently, another discovery activity is available to you. The two professional guides of Noa guide will take you underground for caving or canyoning trips.
In height
For those who prefer to take to the skies, the Jura mountains are made for you
A via ferrata is accessible on the sites of Nans sous Sainte-Anne, Morez or Moirans-en-Montagne. If you are a thrill seeker, we advise you to test the Saint-Maur acroroche course. Its adventure course, its 103-meter zip line and its plant maze are exceptional. In the same spirit, Addict Viaduct Adventure in Villars d'Heria is accessible to all. It will give you a feeling of freedom and a lot of emotions at 72 meters high and on the 2 kilometer zip line!
Different tree climbing course are possible in the towns of Salins-Les-Bains, Doucier or at Fort des Rousses.
The Jura is also particularly known for his climbing routes. Enthusiasts will find their aerial happiness in Marigny, Doucier or Entre-Deux-Monts.
In the air
See the Jura even higher? It is possible with the paraglider or the hang-glider from the sites of Mont Poupet or on the Métabief side.
On the ground
If you prefer dry land, wide open spaces and the sweetness of life, the Jura and its unspoiled nature will meet your expectations. The Jura is a land conducive to hikes. It is indeed crossed by thousands of kilometers of marked trails, including several hundred in GR. And if you want to cross these landscapes at high speed, test summer toboggan run. Enjoying nature and taking a little height is possible with horseback riding and the equestrian center of Crotenay, only a few kilometers away.
Golf
For those wishing to combine wide open spaces, sport and calm, various golf courses are available.
A 9-hole golf course in Crotenay, just 8 kilometers away
An 18-hole course and 5-hole driving range about forty kilometers away, in Les Rousses or Lons-le-Saunier.
By bike
Bike lovers will undoubtedly fall under the spell of the Jura slopes. Thousands of kilometers of roads, greenways and marked trails are available for both cycle tourists and mountain bikers.
Animal parks and discoveries
Animal lovers will not be left out. Two animal parks open their doors to you for unforgettable family moments.
The Hedgehog Animal Park
Between lake and river, in a unique natural environment, the bog. In addition to the discovery of animals, many fun activities and an educational farm will delight young and old.
The Polar Park - Walking safari
Accompanied by a professional guide, come and discover the animals of the Eurasian fauna of the park up close.
If you're in the mood for older animals, head to the Dino Zoo and Gouffre de Poudrey. The prehistoric park is located in a superb wooded setting. Watch out for encounters with life-size dinosaurs!
Heritage
Many heritage sites, both cultural and natural, are worth a detour in the Jura massif. The Jura tourist map will guide you in choosing your visits.
Lovers of old stones and history will set off to discover Baume-Les-Messieurs, elected favorite village of the French and its unmissable imperial abbey or the remarkable village of Chateau Chalon. The city of Nozeroy, classified as a small Comtoise city of character, will delight the hearts of medievalists. The architectural ensemble of the Arc et Senans saltworks, architectural heritage of the Age of Enlightenment classified by UNESCO, will delight architecture enthusiasts. You will not forget to pass by Dole, birthplace of Louis Pasteur and labeled City of Art and History.
Do not miss during your visit the city of Salins-les-Bains, a small Comtoise city of character renowned for its salty waters and its famous saltworks, classified as World Heritage by UNESCO.
Natural sites
Nature is not to be outdone and some natural sites are incomparable both in their beauty and in their preservation. The hedgehog waterfalls and its series of 31 jumps and stunts 20 minutes from camping ou Lake Chalain and its beach, the largest natural lake in the Jura, will be a feast for the senses for those in search of wild nature. The caves of Moidons and their sound and light show will be the playground for all budding speleologists.
wine tasting
Finally, if there is an unmissable heritage in the Jura, it is the one that will delight your palate and your taste buds, that of Jura wines. The famous "yellow wine" of the Jura is just waiting to be tasted. Stop at Château Chalon, world famous for its vineyards and cradle of Jura yellow wine. Make a detour to Arbois, capital of Jura wines with its famous "vin d'Arbois". To accompany the wine, you will pick up some pastries from Damien and Virginie Benetot in the heart of Dole or go and immerse yourself with delight in the county reserve of Fort des Rousses, thanks to its guided tours. But most importantly, don't leave without having tasted it!
[Pictures: Tiomax80 / Laurent Shield / Olive titus / francoisjouffroy ]
Explore our guide for holidays
Articles to help you prepare your holidays!