Let's go for the holidays! Book your stay here 👇
Bourgogne-Franche-Comté
Jura
Champagnole
Tourism Quality Label
At the gates of the Haut-Jura Natural Park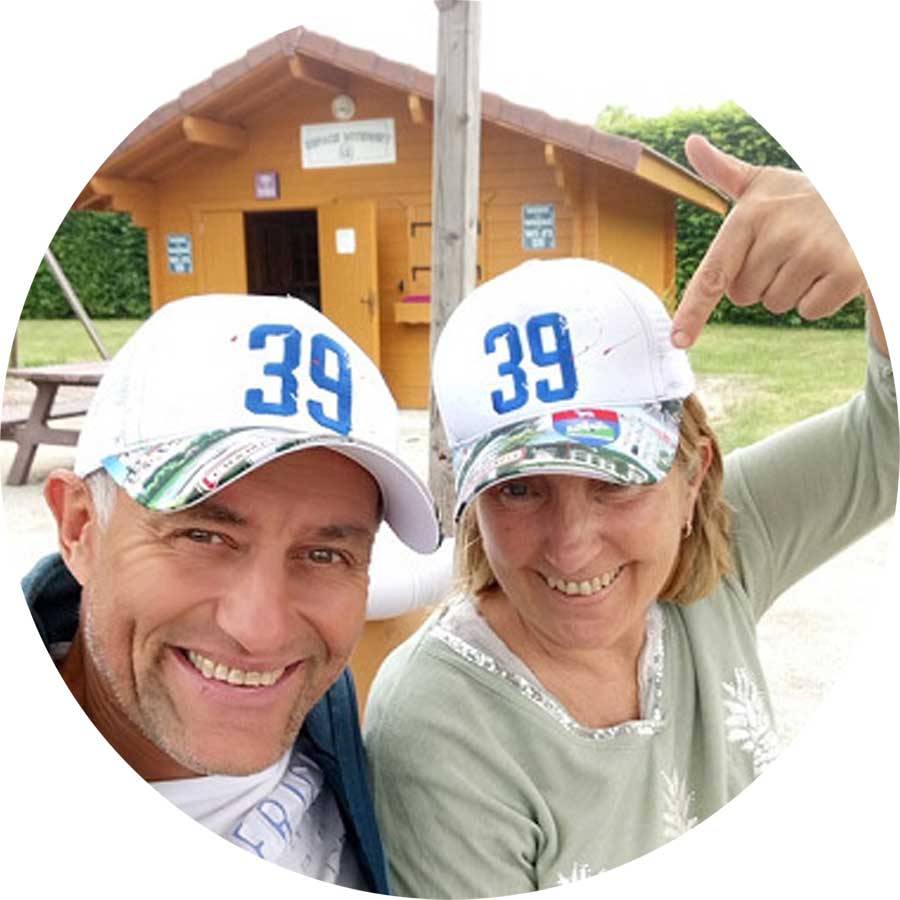 welcome to camping by Boÿse
A family and eco-responsible spirit
Alain and Laurence welcome you at Camping by Boÿse in the spirit of nature and on a human scale. In a green and spacious park of 7 hectares which overhangs the upper Ain river, you will find spacious shaded or sunny pitches. In a family spirit and environmentally friendly, live the experience of unusual and comfortable accommodation. Discover the Luxury Lodges or the "Cabanes du Jura" type cottages. Glamping, cozy or authentic and natural, choose your atmosphere! You will also enjoy a large heated aquatic area, sports fields, a bowling alley and a beautiful playground.
Nature, sport and well-being
Located in the heart of the Jura, in the Lakes region and near the most beautiful natural sites of the Region, your stay at Camping by Boÿse will allow you to practice hike or bicycle tourism. You can also explore the natural and cultural heritage of our region. The fishing in river or in lake will satisfy the enthusiasts, who will attack the trout in the Haute Rivière d'Ain. In addition, indulge your taste buds with tastings of local products. Do not hesitate any longer, discover the vineyards of the Jura!
Local products and tasting at camping of boÿse
Le Camping by Boÿse is resolutely turned towards a more responsible tourism, by privileging in particular the actors and local producers. Thus, each week, a tasting of local products will be offered to you. Impossible then to leave without having tasted the famous cheeses of Jura!
You will also find these products in the grocery store of camping de Boÿse: Jura wines, honey, jam ... You will also see tea, coffee, ice cream or cold drinks. Breads and pastries await you at the grocery store every day in season and by reservation in low season.
swimming at camping of boÿse
In season, many activities are set up on the camping, for young and old. Everyone will find activity at their feet!
Alone, as a couple, with family or friends, swimming will be essential. Camping by Boÿse. Below the camping, you will thus access the Ain river and its swimming areas in the clear waters of the river. Want some warmth?
No worries, the heated aquatic area is made for you! He will also be watched for added security throughout the season. Indeed, two pools will satisfy everyone: a swimming pool and a paddling pool with water games for the youngest, and balneo benches for the older ones.
Equipment
Do you prefer to have both feet on dry land? No problem with the sports fields of the Camping by Boÿse. You can therefore continue to train during your vacation. Football, basketball or volleyball are on the program. For an additional fee, fans of the yellow ball can play a game on our tennis courts. But if you prefer smaller balls, do not hesitate to throw yourself in a frenzied game of ping-pong at one of our available tables.
Finally, the pétanque court will bring together adults (or the youngest!) For convivial games. Then a large playground will allow children to let off steam and play all day.
The whole family can get together for a game of mini-golf, you just need to rent the equipment at the reception of the camping.
Animations at camping of boÿse
Athletes will be delighted by the many sports activities organized by a facilitator. As for the children, they will not be outdone and will meet at the children's club for games, workshops and activities supervised by a professional.
In the evening, the Camping by Boÿse will offer you concerts, musical entertainment but also karaoke, for the happiness and joy of the whole family.
Services
Trade
bread and pastries deposit
grocery
Entertainment
Evening
concerts
musical animations
karaoke
Youth club
tasting of local products
Equipment
Aquatic center
heated pool
paddling pool with water games
balneotherapy benches
Sports
tennis courts
multisports ground
ping-pong
mini golf
Themes
By its exceptional geographical location in the heart of the Jura, the camping by Boÿse will offer you many outdoor activities and themes that will allow you to enjoy an exceptional landscape.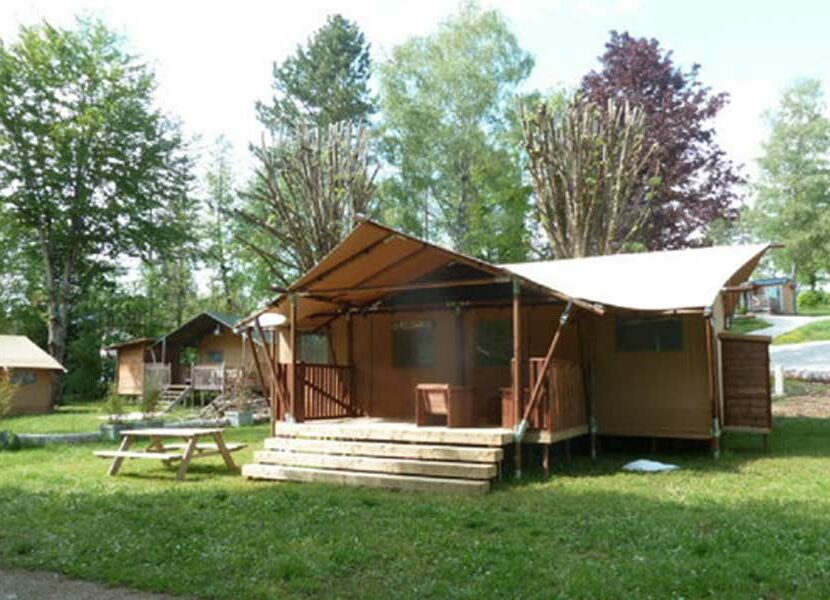 Accommodation
Au camping by Boÿse, you will not run out of space! The accommodation of the camping are spread over 7.000 hectares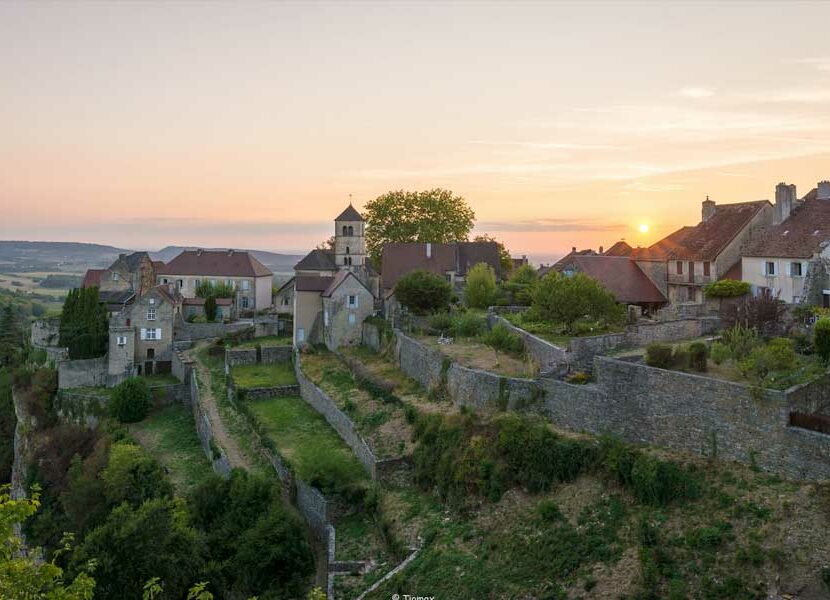 Tourism
The Jura is a fantastic playground for lovers of wild nature and outdoor sports.
Average rating of the establishment
8.74 / 10
Activities and entertainment
Sebastian P
Type of stay:
In family with child (ren)
Accommodation:
Comfort and Nature pitch + 140m² + electricity
Period of stay:
August 2021 12 days
Posted the :
30/08/2021
General:
Camping clean sanitary pleasant and clean excellent reception
Accommodation Reviews:
The size of the plot
Too many other campers passing through the plot
Activities and entertainment
Marga-Bolsward
Type of stay:
In family with teenager (s)
Accommodation:
Pitch Espace Nature 110m² + electricity
Period of stay:
August 2019 10 days
Posted the :
19/08/2019
General:
Alles op deze camping is goed verzorgd. To brood 's morgens van de bakker. Eleven kinderen vonden from Wifi hut leuk.Hier ontmoetten zij andere jeugd. We huurden een koelkast. Ideal!
Accommodation Reviews:
Grote staanplaats met veel groen (bomen in heggen). Goede afwatering.
Hans-Kwintsheul
Type of stay:
In family with child (ren)
Accommodation:
Pitch Espace Nature 110m² + electricity
Period of stay:
July 2019 18 days
Posted the :
11/08/2019
General:
Mooie grote plaatsen met genoeg schaduw. Aardige eigenaar. Sanitair helemaal super. Werd heel goed schoongehouden. Het zwembad in principle goed, alleen is het water soms wat koud. Riviertje to buy from camping heel leuk. Omgeving is mooi. Op korte afstand veel dingen te doen. Supermarkten lekker dichtbij!
Spectacular niet animatie, elke week hetzelfde programma. Restaurant / bar is uitbesteed en niet erg gezellig.
Accommodation Reviews:
Groot, schaduwrijk, rustig.
Nothing
Activities and entertainment