Book your stay directly on our website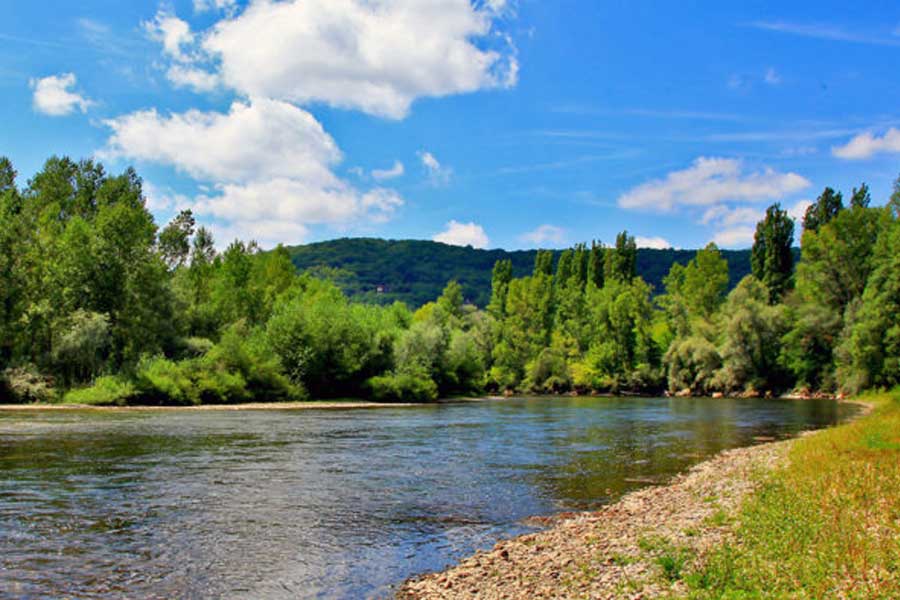 Dordogne and Vézère valleys
From Camping Au P'tit Bonheur, discover the villages of the Dordogne valley. La Roque-Gageac, Beynac, Castelnaud… But also the many castles or the caves of Domme and Maxange. The Vézère valley will also amaze you with its prehistoric sites. In the nearby Lot, Rocamadour and the Gouffre de Padirac are worth a detour.
Sports and Recreation
From simple swimming, to the essential canoe trip, through fishing, the river is a source of joy. Nature lovers will also be delighted with the various hikes, bike rides and why not on horseback! The Dordogne offers a variety of natural landscapes. These are all assets to satisfy your desires for outdoor sports and relaxation. Swimming, canoeing, fishing, climbing, hiking, cycling, horseback riding, hot air ballooning, paragliding, tree climbing, via ferrata... So many "outdoor" activities to practice in Dordogne-Périgord!
Culture and gastronomy
A land of livestock and vineyards, Périgord continues to seduce its travellers. The richness of its heritage, the generosity of its inhabitants, but also the local products are exceptional. Your taste buds will be satisfied thanks to the local producers' markets which take place every week.
Périgord
Imagine yourself at the edge of the river, near a cave, a vineyard, facing a cliff, in a valley. The Dordogne has the charm of authentic places. Nathalie and Laurent recommend that you consult Le Guide du Périgord to better prepare your visits and outings in this beautiful region.
Lascaux caves
Lascaux IV opened its doors at the end of 2016. An initially well-kept secret. A treasure that is not offered to the first comer. The entire cave dates from around 18 BC. JC Some 000 works are thus listed there. We observe cave paintings of horses, bison, stags and aurochs. While the reindeer is represented only once, its bones represent almost 2% of the discoveries. Lascaux owes its salvation to the construction of Lascaux IV. An extraordinary, fleshed-out reproduction of impressive high-tech tools. A technical feat that highlights the relationship between contemporary art and Paleolithic art.
Choose the app all trails and discover the hikes around the camping.
Explore our guide for holidays
Articles to help you prepare your holidays!