By booking in a camping theme Welcome, you choose an establishment providing you with a quality charter to provide you with specific services.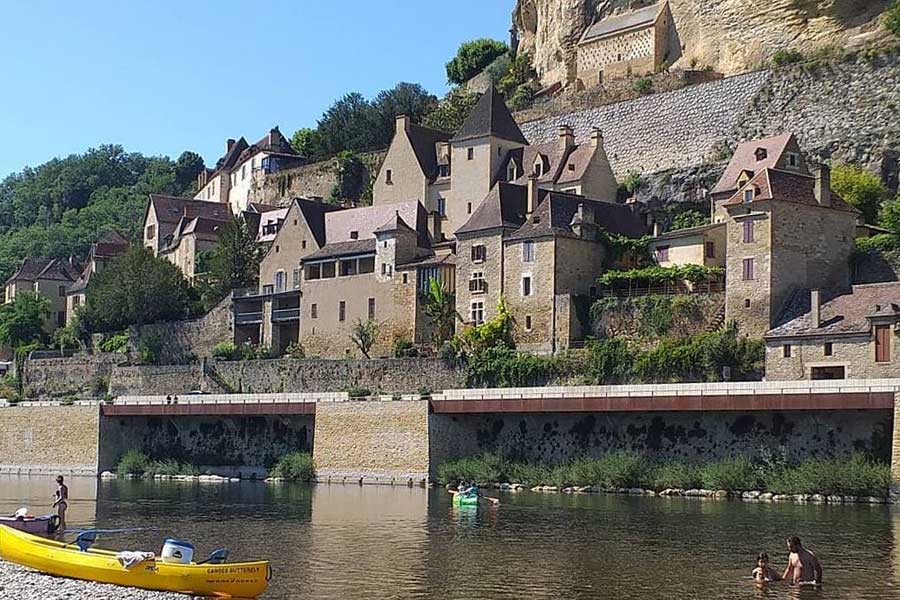 Heritage Discovery
Welcome to the gates of Périgord Noir on the side of the wild Pechs of the Lot. Destinations that guide our minds to distant stories or to distant memories of family vacations in this authentic nature punctuated by plains and hills, rivers and ponds, caves and forests.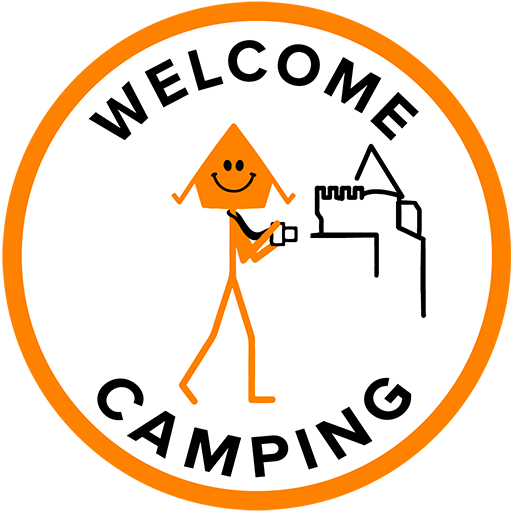 Discover the charter Heritage Discovery.
Le camping Au P'tit Bonheur, is an open door to all these landscapes which are full of riches for nature and heritage lovers. Picturesque villages, castles, gardens, panoramic sites, chasms, museums, it is difficult to make an exhaustive list of all these places of interest because they are so numerous.
So if you have a heart for history, why not start by discovering the rich local heritage:
Vitrac (so picturesque village along the Vézère, its slate roofs, its local farmers' market, its XNUMXth century church and the manor of Tarde), Beynac and Caseynac (to follow in the footsteps of the Middle Ages and play knight at the Beynac castle built in the XNUMXth century), Castelnaud (particularly known for the fortified castle beautifully restored housing the Museum of War in the Middle Ages and the Milandes castle, formerly owned by Joséphine Baker), the Domme caves (with its colonnades, stalactites and stalagmites, draperies and water mirrors), the caves of Maxange (with the famous vertiginous natural concretions), the famous Lascaux IV (to learn everything or relearn the secrets of prehistory), Rocamadour (emblematic medieval city of the Lot, clinging to the cliff) and The Gouffre de Padirac of course, the first underground world site in France!
While some will enjoy simple swimming, canoeing or horse riding, fishing, climbing, a hot air balloon flight, paragliding, tree climbing or via ferrata, all your senses will be awakened during of yours hikes. Thanks to camping conveniently located at the start of many walks, you can for example make the Turelure Pech Loop suitable for all levels, about 7 kilometers long in the heart of the typical vegetation of the Causses du Périgord Noir.
Whether in the middle of farmland, market gardening areas or vineyards and oaks, you will appreciate the great diversity of textures, smells, tastes and colors. To your cameras! To your brushes! On your plates! Cereals, strawberries, wines, truffles, foie gras… These lands of troubadours will make your steps and your taste buds dance according to your desires and the seasons. There is no doubt that walking remains the most gentle and respectful way to discover this region.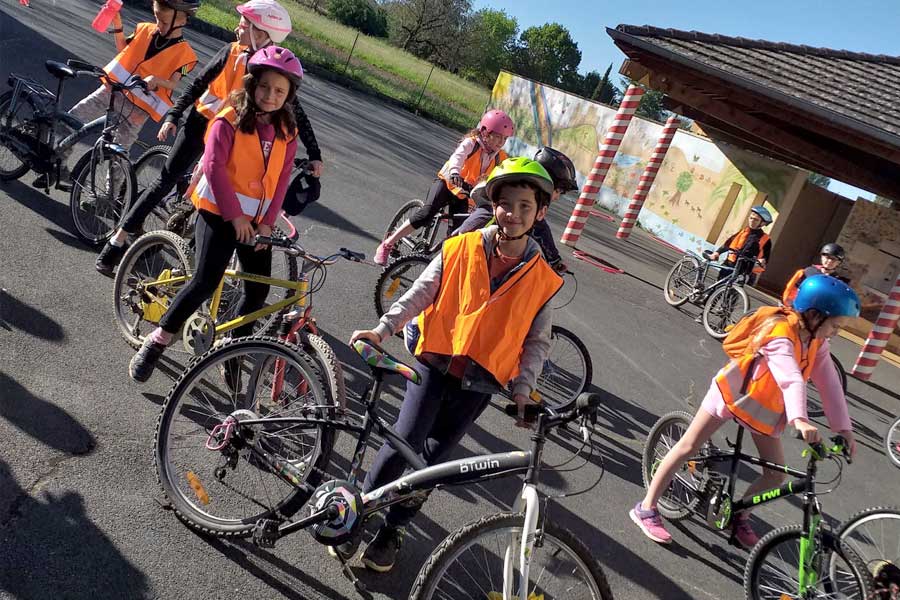 Moutain Biking
Small or long distances, mountain biking is becoming an adventure staple for amateurs or enthusiasts of cycling tourism. Mobility respectful of our environment, harmony with nature and increasingly technical equipment, the discovery of our mountain biking regions is booming !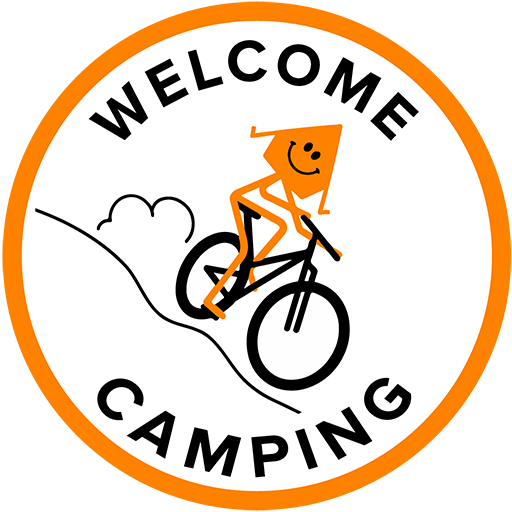 Discover the charter Moutain Biking.
On paths, single tracks in earth or stones, small roads lost in nature, the camping Au P'tit Bonheur has understood this craze for mountain biking outings for young and old, in wild and unspoiled environments. Looking for sensations? Looking for getaways to remote places?
Whatever your motivations, you will be welcomed like kings and queens by Nathalie and Laurent who will be able to advise you, guide you and provide you with all the services you will need for the practice of this sport and the pleasure of your senses!
To find out more about the camping go to the page Camping. To find out more about the possibilities of stays, a page Accommodation is dedicated to you.