Camping A l'Abri de l'Océan
Book your stay directly on our website
In southern Brittany, in Finistère
20 minutes from the beaches
15 minutes from Pont-Aven
welcome to camping Safe from the ocean
Meet at Camping Safe from the Ocean, where the earth ends, where the Atlantic Ocean falls against the cliffs, in mountains of creamy foam. This is where the end of the Earth is. Terrae Finishes in Latin. Literally the end of the world for the elders.
FINISTERE, THE MOST WESTERN FRENCH DEPARTMENT
A tongue of land populated by 909 inhabitants, Finistère is the most western French and Breton department. Balancing familiar terrestrial life with the elusive vastness of the ocean, you will discover to the south, the Camping Safe from the Ocean. Camping 3 stars between land and sea, you will be greeted warmly and simply by Nathalie, Sandrine, Elsa and the whole team. First of all, it is a superb stopover to discover a region which has kept its authenticity. Then everything awaits you for an unforgettable family vacation in Brittany. Exceptional heritage, idleness by the beaches, initiation to the joys of water sports, walks in the heart of nature ... Moreover, for gourmets, you can also taste exceptional products such as the flat oyster of Bélon, andouille de Baye, AOP Cornouaille cider ...
An ideal place for family vacations
Le Camping Safe from the Ocean has been designed to offer you a holiday in all serenity and conviviality. You will benefit from a heated swimming pool, but also a trampoline, a mini-golf, an inflatable structure, a ping-pong table, a multisports ground and a pétanque court. A games room is also at your disposal with billiards, pinball and table football. So there is no doubt that you will always find something to have fun with! Bar, snack bar, grocery store and comfortable services will be guaranteed. the camping has a laundromat. You can order your own bread, breakfast and pastries. You will have access to free WiFi everywhere on the camping !
In July and August, you will participate in the weekly welcome drink every Sunday. You will enjoy several activities for young and old alike. For example a pony ride in the camping, pétanque competition, board games (belote, tarot, dice games and other board games), Olympics ... Even a dinner dance 1 evening per week (mussels / fries, grilled sardines, rougail sausages, grilled meats, grilled pork ...) and entertainment with a DJ are planned! Finally, you will inevitably find the accommodation that suits you. Spacious pitches for tents or caravans, chalets, mobile homes, bedrooms… There is something for everyone!
AU room rental CAMPING SHELTER from the ocean
Are you looking for a room to organize your private event? the Camping Safe from the Ocean offers you the rental of an adapted and perfectly equipped room. It can accommodate up to 150 people. It is also available all year round, except for the months of July and August. The reception hall of 650m2 welcomes you for the organization of a wedding, a baptism, a birthday, a retirement or any other event.
The room is in two non-separate parts: the veranda for meals and the wooden dance floor. It is equipped with a professional kitchen with cold room, two ovens, a dish warmer and a dishwasher.
Contact the reception of camping to retrieve the list of service providers qualified in the organization of private events (caterer, florist, animator, etc.).
Free catering room that can accommodate 150 people
No corkage fee
Beer dispenser package
Tables 6 people
Chairs
Time constraint according to prefectural decree
Professional kitchen
A privileged environment for all types of activities
Since Camping Safe from the Ocean, you will be immersed in Le Pays de Quimperlé, a concentrate of Brittany in southern Finistère. In other words, the unique landscapes of the rias evolve with the rhythm of the tides and the changes of light. Between land, sea and rivers, the southern coast of Finistère reveals its most intimate and wild side. In addition, with more than 1 km of combined circuits, the Pays de Quimperlé is the ideal playground for your walks and hikes. Whether you are a great sportsman or looking for a family outing, you can go hiking on the GR300 and canoeing on the nearby Belon.
Then less than 10 km away, the beaches will delight you while, from Bénodet, Concarneau or Lorient, you will visit Glénans or the island of Groix. So you will explore the City of Painters of Pont-Aven, Concarneau and its walled city or even Pouldu. By the way, do not miss the magic of the Rias, the small typical ports of Doëlan, Brigneau, Merrien, Rosbras and Bélon which offer you a palette of blue green colors. For example, visit the city of Quimperlé labeled "historic city" which opens wide the doors of southern Finistère. Then, make a gourmet stopover and taste the pancakes, oysters, andouille and cider on the menu of the best restaurants in the region.
To prepare your stay, go to pages Accommodation, Themes et Tourism.
Services
Food
Breakfast
Bar with games room, ice cream and drinks sale
Snack, on site or to take away (omelettes, fries, pizzas, croque-monsieur, etc.)
Trade
Convenience store and sale of local products
Bread and pastries deposit (in season on order)
Practical life
Laundry area (washing machine, dryer)
Loan table and iron
Sheet rental (single bed, double bed)
Loan of cot and baby chair
Barbecue loan (subject to availability)
Other
Free and unlimited WIFI access (partial coverage of the pitch)
1,5km from camping : Caterer, bakery and tobacco press
Information on tide times and marine weather
Entertainment (In high season July and August)
Home
Welcome drink every Sunday
Playful
Petanque contest
Board games: belote, tarot, dice games and other board games
Olympics
Evening
Dance meal 1 evening per week (mussels / fries, grilled sardines, rougail sausages, grilled meats, grilled pork ...)
Entertainment with a DJ
Equipment
Aquatic center
Heated swimming pool and paddling pool
Youth
Playground with slide
Trampoline
Spring games
Playful
Ping pong table
Multisports ground (Football, basketball and handball)
Mini golf
Petanque ground
Games room with billiards, pinball machine and table football
Board Games
Breton games: Birinig, boultenn, shuffleboard games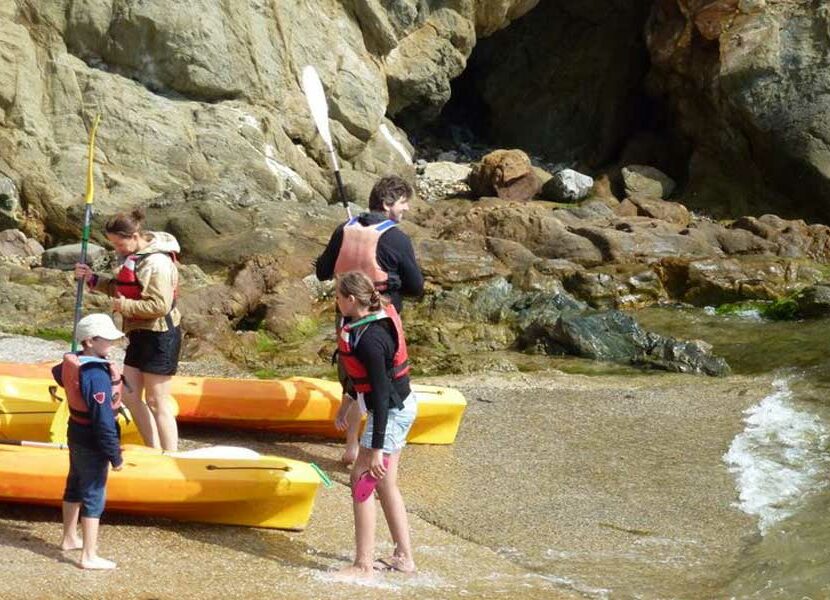 Themes
The Camping Sheltered by the Ocean has chosen to actively accompany you in the practice of hiking, canoeing, and the discovery of heritage to explore the treasures of southern Brittany.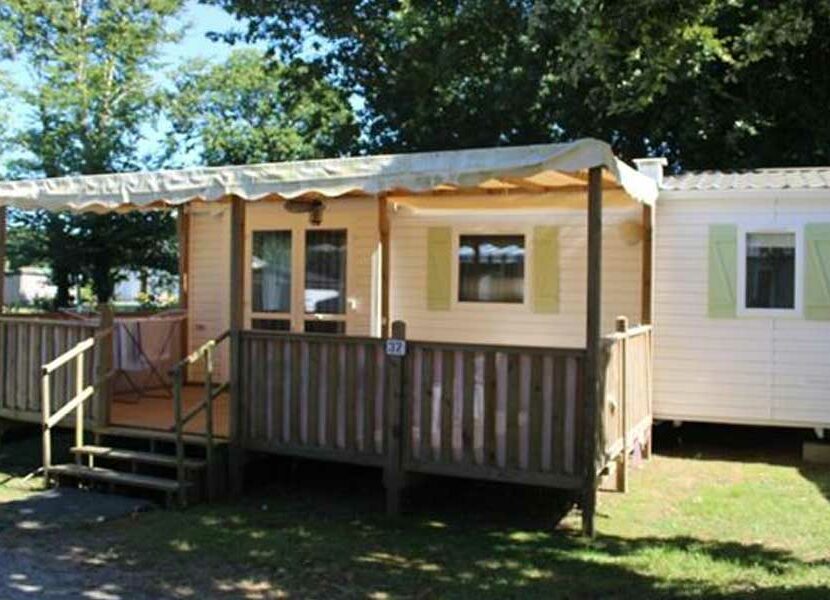 Accommodation
At Camping Sheltered by the Ocean, you will inevitably find your ideal accommodation for a holiday in South Brittany.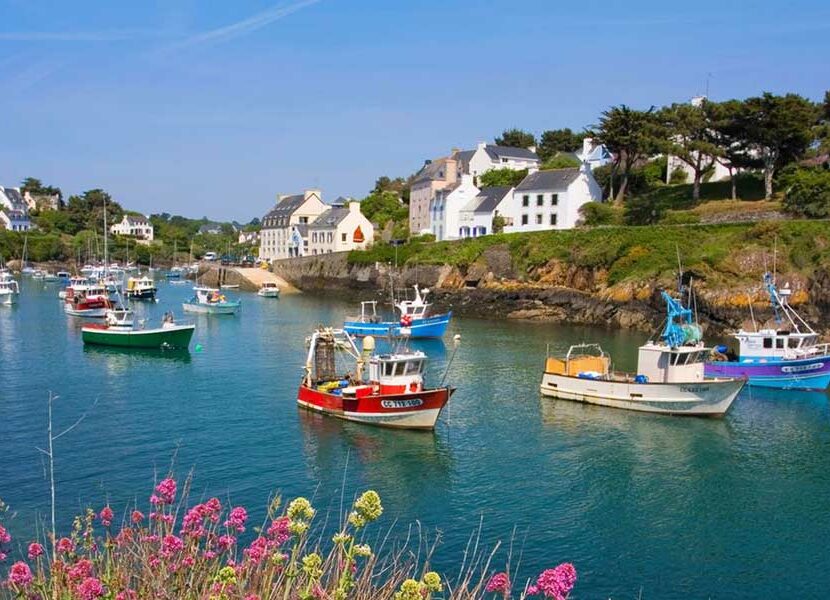 Tourism
During your stay at Camping Safe from the ocean in Baye near Concarneau, discover the exceptional tourist sites that make Finistère so rich.