Corsica is one of the most beautiful regions of France. Its vast range of landscapes, its magnificent beaches, its sumptuous sunsets... Its exceptional natural sites, its lively nightlife and above all its relaxed lifestyle have indeed built its reputation. But the Isle of Beauty is also known for its rich culinary heritage. The gastronomy of Corsica has everything to seduce the taste buds.
An the detour of the narrow streets of Corsican towns and villages, a multitude of establishments are ready to warmly welcome visitors. Restaurants, bistros, bakeries, delicatessens, pastry shops and wine bars offer pleasure in tasting the local gastronomic specialities. When you walk through their doors, you are sure to embark on an incomparable Mediterranean gastronomic adventure. Between scents of garrigue or sea, and perfumes of olives and citrus fruits, an extraordinary discovery of Corsican gastronomy is offered to you.
The famous Corsican cold meats
Let's start this culinary journey through Corsican gastronomy by the charcuterie. La Cup is a cured meat in which boneless pork loin is the main ingredient. Accompanied by a glass of chilled white wine or local red wine, the Cup is the ideal companion for evenings with friends. And what about Lonzu ? This lean fillet preserved by salting. It has a sweet flavor recognizable by its slight nutty note. The exceptional flavors of the famous cured and cured ham, le Prisutu, delight guests on summer evenings. All these cold cuts are made from a local breed pig, the pork Northern. And if you have the chance to spend a day on this amazing island, don't miss the famous Figatellu, a sausage made from pork liver to eat raw or grilled.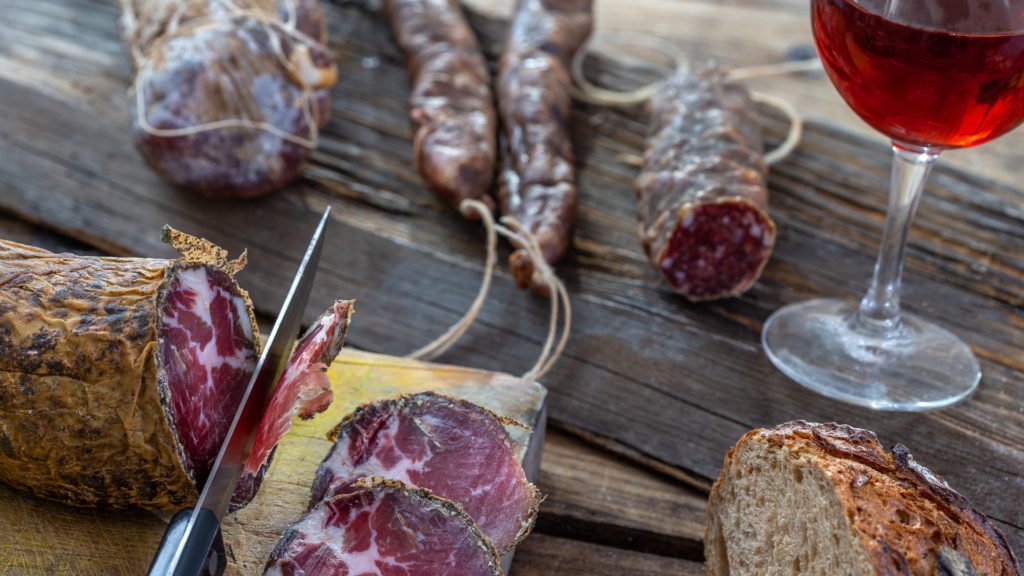 Discovering the Fiadone, Canistrelli
Passing in front of one of the island's grocery stores or biscuit shops, a break is then necessary to treat yourself to one of the delicious sweet specialties of the island. Le Fiadone, a typical Corsican cake, made with eggs, lemon zest and brocciu, is an emblematic Corsican cheese. The preparation of this specialty does not take very long, but its lemony taste leaves no one unmoved. As to Canistrelli, it is certainly the most popular biscuit in the region.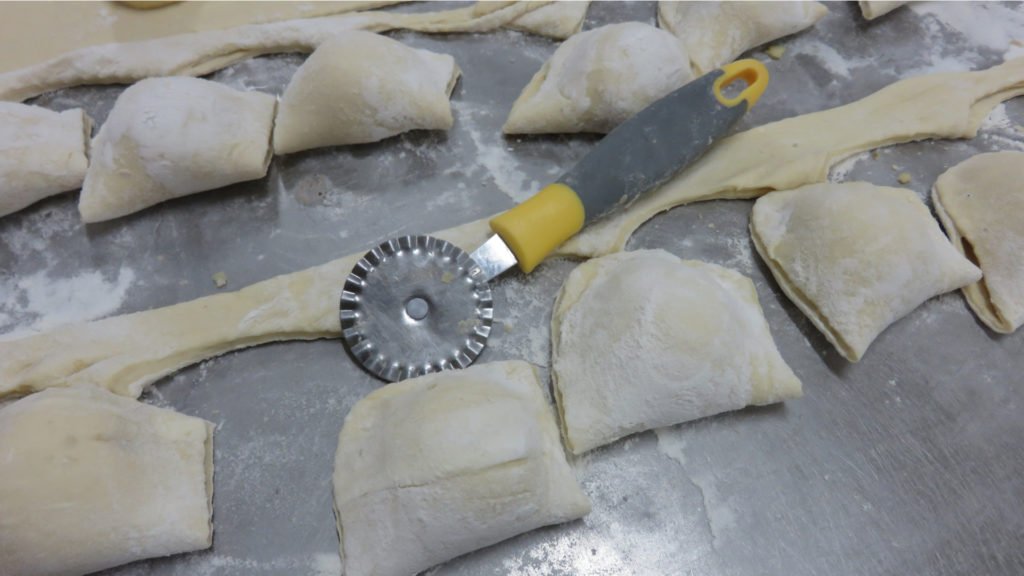 Corsican cheeses and gastronomy
The famous brocciu cousin of the bush, is known to sublimate sweet or savory preparations. Other Corsican farm cheeses offer a variety of flavors. They leave no one indifferent. Le Niolu is a square goat or sheep cheese with an orange paste. Le Bastelikaccia is a white sheep's milk cheese. Le Sartinese is a unique cheese obtained from an uncooked pressed dough. And what about Casgiu Merziu, this whole tome in which the maggots grow freely?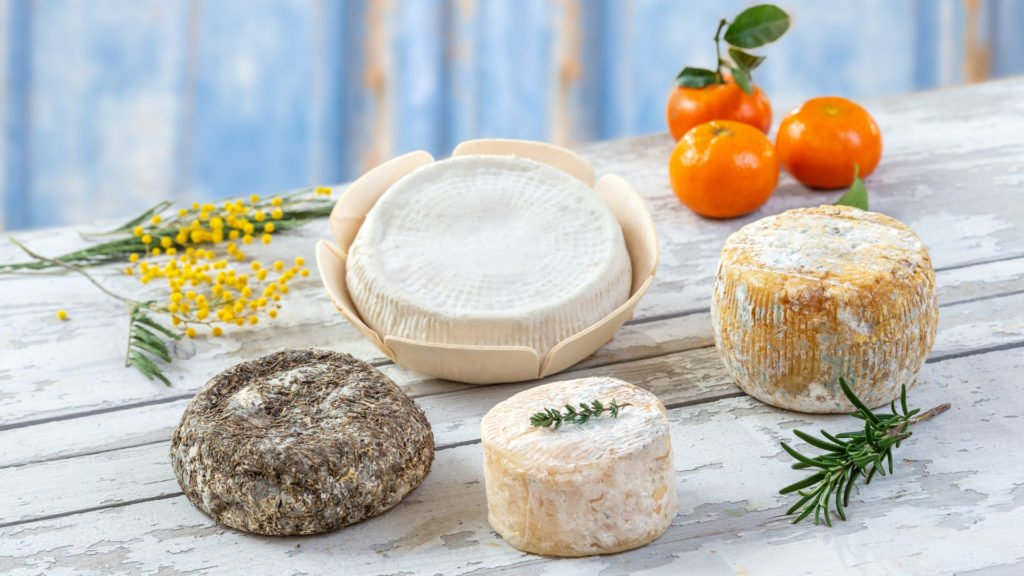 Aziminu et Stufatu
To end your stay, it is impossible to leave the Isle of Beauty without having, at least once, dipped your spoon in theAziminu. After a day at the beach or a getaway in the maquis, this Corsican bouillabaisse made from rock fish is an invitation to relax. Its exceptional taste power also varies with the seasons depending on the fishery products. A rosé wine like le Sciaccarellu, Equity shares or Figari, will also go wonderfully with this dish. For meat lovers, the fragrant Stufatu veal with olives is also a staple of Corsican gastronomy.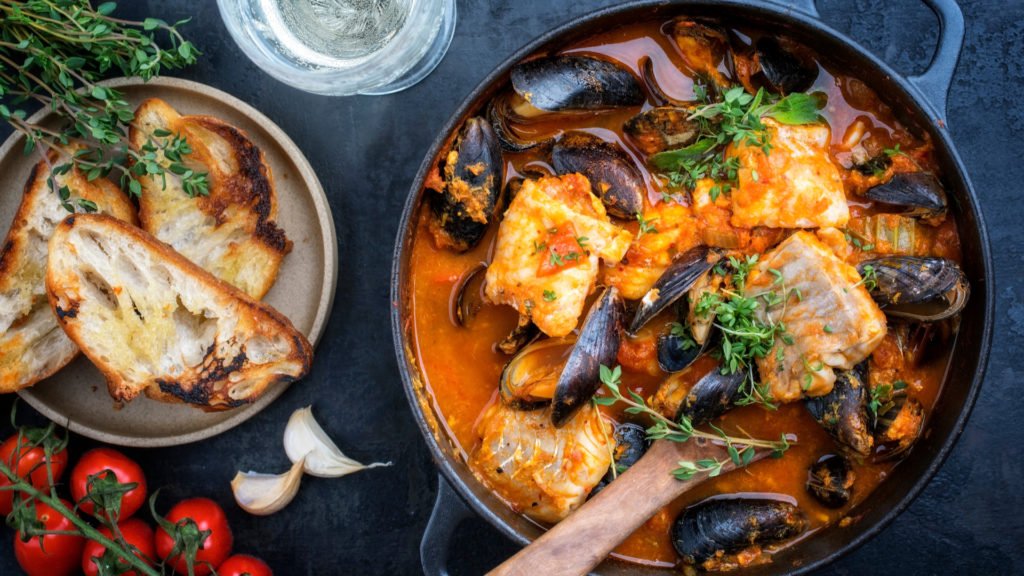 During your stay on the Island of Beauty, do not miss the specialties of Corsican gastronomy… You will thus discover unique and unforgettable flavors.