At first glance, the long sandy beaches of Hérault do not seem conducive to underwater discovery. In fact, practicing scuba diving in the Hérault reserves magnificent surprises.
And if you finally discovered the rich flora and fauna of Hérault coast ? Under the surface, not far from Montpellier, the discoveries are numerous. The underwater landforms in fact host a rich biodiversity. During scuba diving sessions in the Hérault, volcanic rocks, plateaus, vast expanses of rock and lagoons reveal sumptuous colorful species. Multicolored sea slugs, seahorses, octopus, lobsters, dry, sea bream, conger… But also gorgonians, anemones and sponges await you there.
Scuba diving in the Hérault from Agde
Agde is an extraordinary playground for diving enthusiasts. Between 2 and 11 meters, the faults of the volcanic tables shelter an abundant fauna. Beginners can admire sars, saupes and girelles there. But also octopus, sea cicadas, gorgonians, anemones and sponges. Coralligenous sites located between 18 and 25 meters, allow more seasoned divers to evolve in the middle of mostelles, scorpion fish, wrasses and lobsters. During your diving stay, do not miss the magnificent snorkeling of the underwater trail of Cap d'Agde.
Discover the seahorses of the Thau lagoon
Did you know that the largest seahorse population in the Mediterranean lives in the Thau lagoon? The seahorse has been present in the lagoon for a long time. It has long been fished, before being dried and kept as a lucky charm. But since 2005, a magnificent participatory preservation project has been set up. Scientists, fishermen and residents have united around the Hippo-Thau project. And the success has lived up to their commitment. Today, the Thau lagoon has become an essential scuba diving spot in the Hérault, to meet these extraordinary creatures.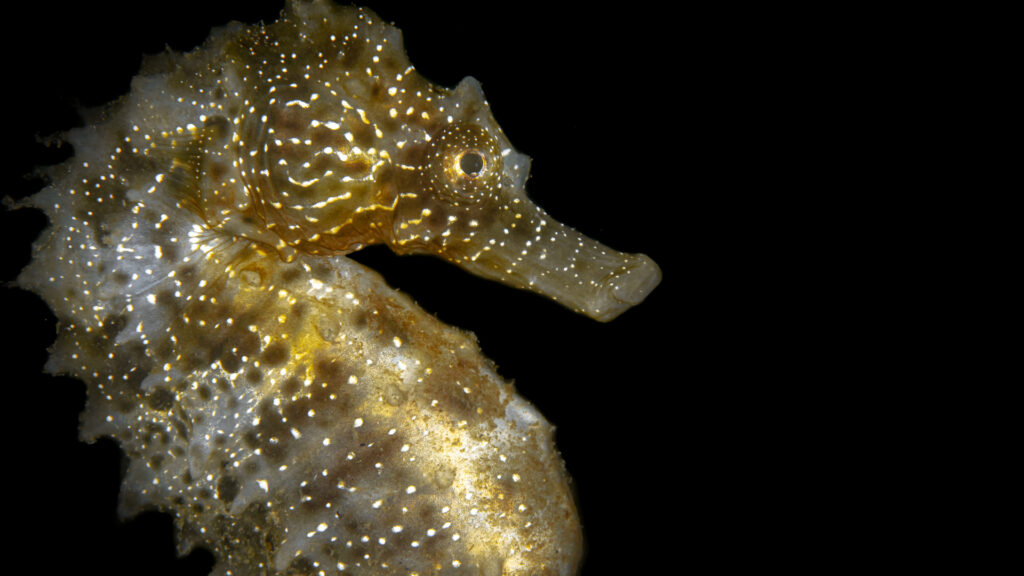 The Aresquiers plateau
Off Frontignan, a rocky plateau 1 kilometer long and 4 to 5 kilometers wide awaits divers at a depth of ten meters. Rather unexpected on a sandy coast, the Aresquiers plateau is a real gift for discover scuba diving in the Hérault. The caves and canyons of the plateau are home to anemones, octopus, gorgonians, conger eels… And all kinds of species that come to find refuge there.
Wreck diving
Impossible to talk about scuba diving in the Hérault, without mentioning the incredible wreck diving spots on the Hérault coast. Not far from Sète, the Planier is a beautiful wreck for level 1 divers. 10 kilometers from Sète and Cap d'Agde, the wreck of the Oberon lies 12 meters deep. It is home to great biological wealth. The Derna is an Italian cargo ship torpedoed by a submarine during the Second World War. It is placed 34 meters deep, not far from the Pointe de l'Espiguette.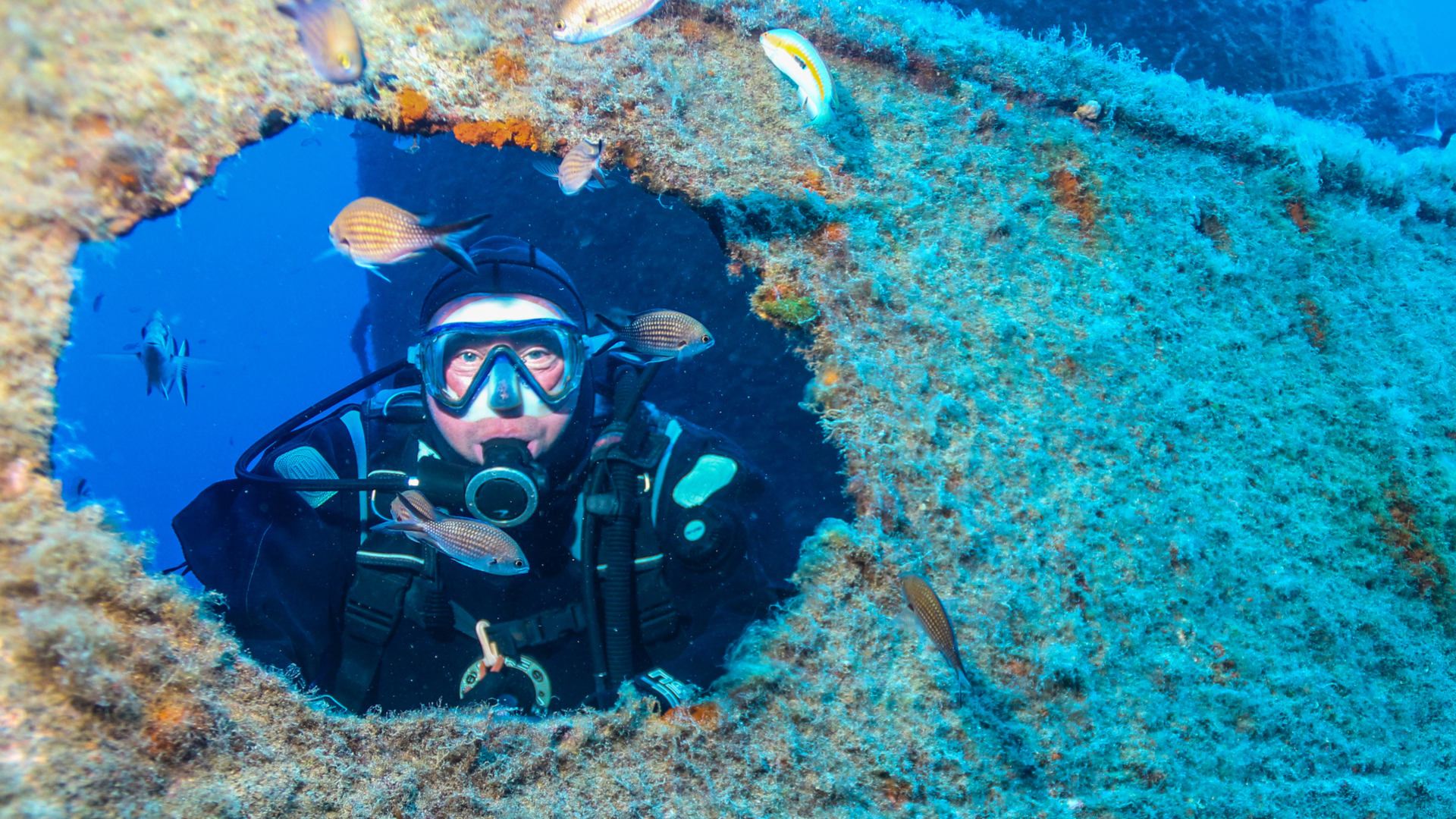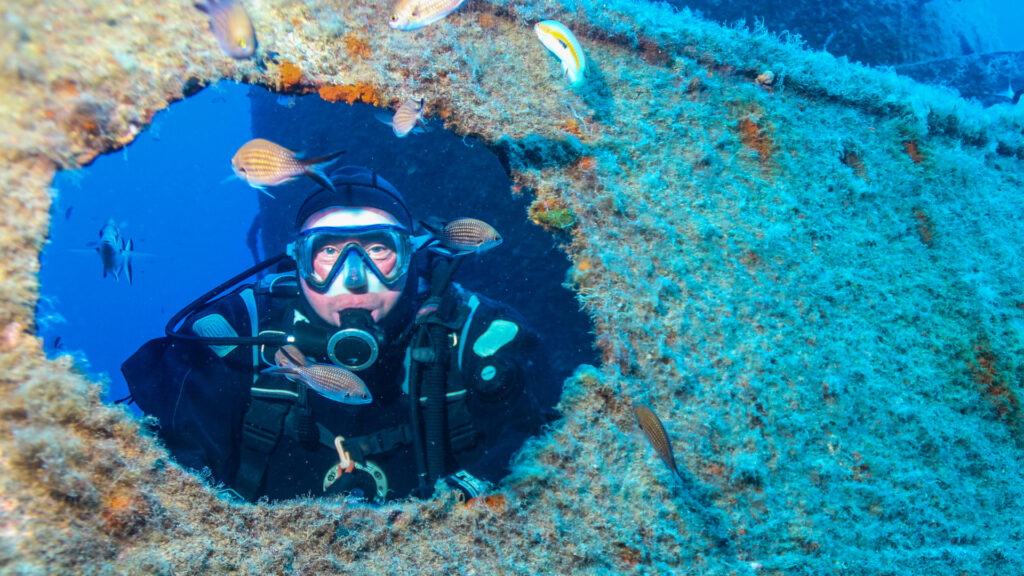 Let yourself be tempted by a snorkeling experience in the Hérault
To experience new sensations during your sessions, free diving is ideal. Because in apnea, no need for heavy equipment. Equipped with fins, mask and snorkel, the treasures of the Big Blue are available to you. But behind this apparent simplicity, it is strongly discouraged to challenge yourself in free diving without having received training. Thus in Hérault, Mathieu Gonzalez offers to accompany you in the discovery or improvement of this practice. On several sites, it offers initiations, advanced training courses and explorations. Do not hesitate to book by following this link.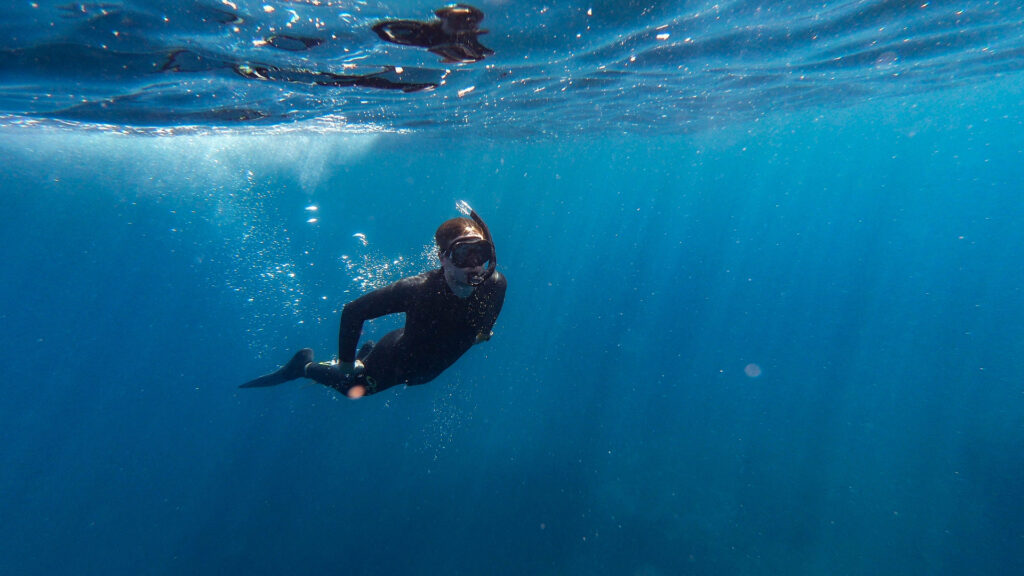 Do not wait any longer ! Schedule now your next holiday dedicated to scuba diving in the Hérault.