Between Geneva and Lyon, Ain is a wonderful destination for green holidays. Heritage, gastronomy, nature and well-being are on the program for your next vacation in Ain.
Your holidays in Ain will be rich in wonder and discovery. Ideally located between the Saône and Rhône valleys, the Alps and the Jura, this verdant territory is simply perfect for disconnecting.
Admire the lakes and waterfalls of Bugey
In Bugey, the water that flows in abundance is a natural asset. In the hamlet of Glandieu, the waterfall springs 60 meters high. It then flows over the rock to offer a striking spectacle. In Haut-Bugey, the Jura mountains have gradually given birth to a multitude of natural lakes classified as a Sensitive Natural Area. Among them, the Genin, Nantua and Sylans lakes amaze with their colors and breathtaking scenery. Swimming, fishing and canoeing await you in these corners of paradise.
Contemplate the Alps and Mont Blanc from Fort l'Écluse
During vour holidays in Ain, gain height by climbing the 1 steps of Fort l'Écluse. This impressive fortified military structure is erected on the foothills of the Grand Crêt d'Eau. For centuries, it has watched over the Rhone Valley. Today the site is ideal for diving into history, admiring the view of the Alps, and experiencing strong emotions on the via ferrata.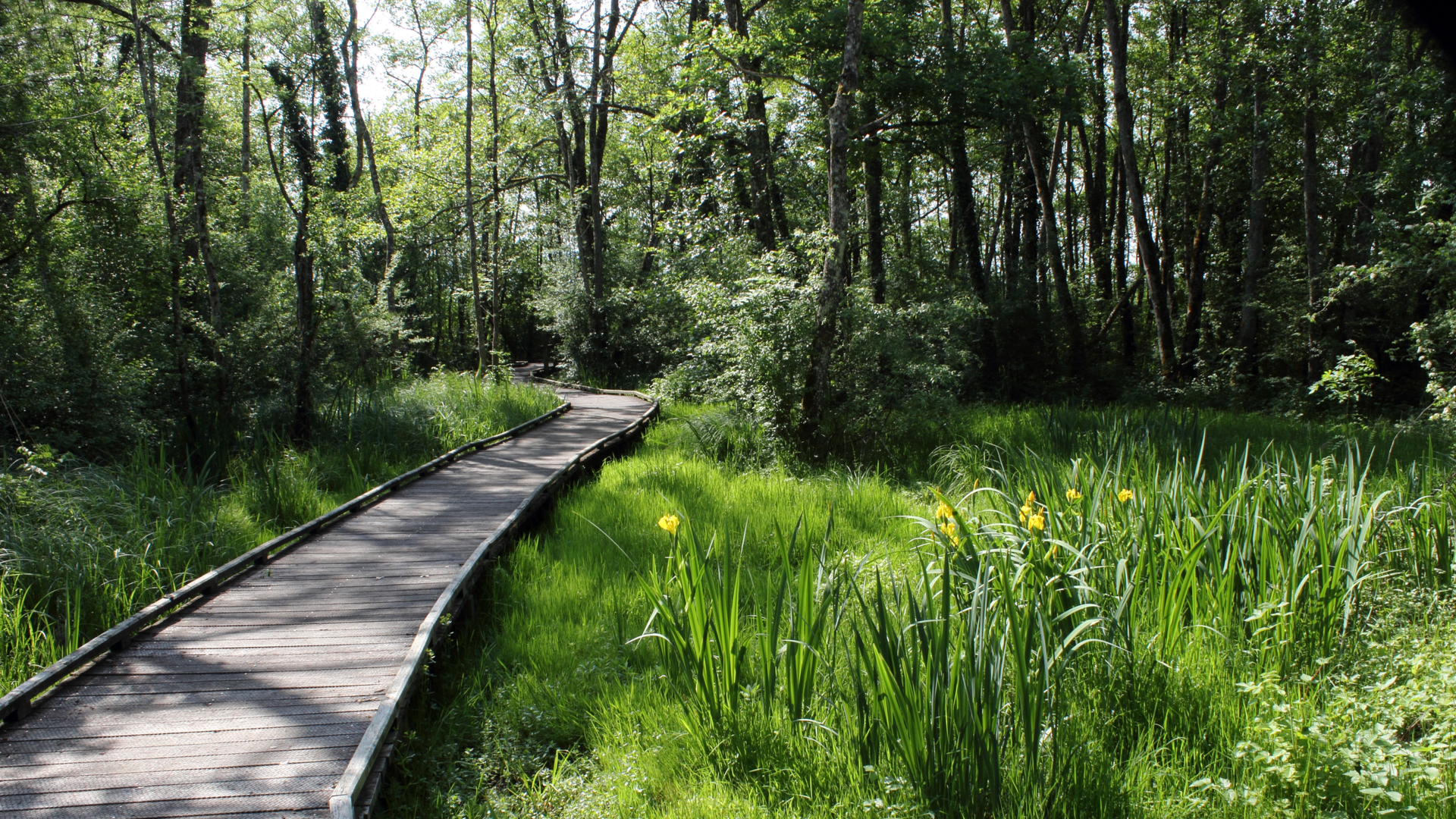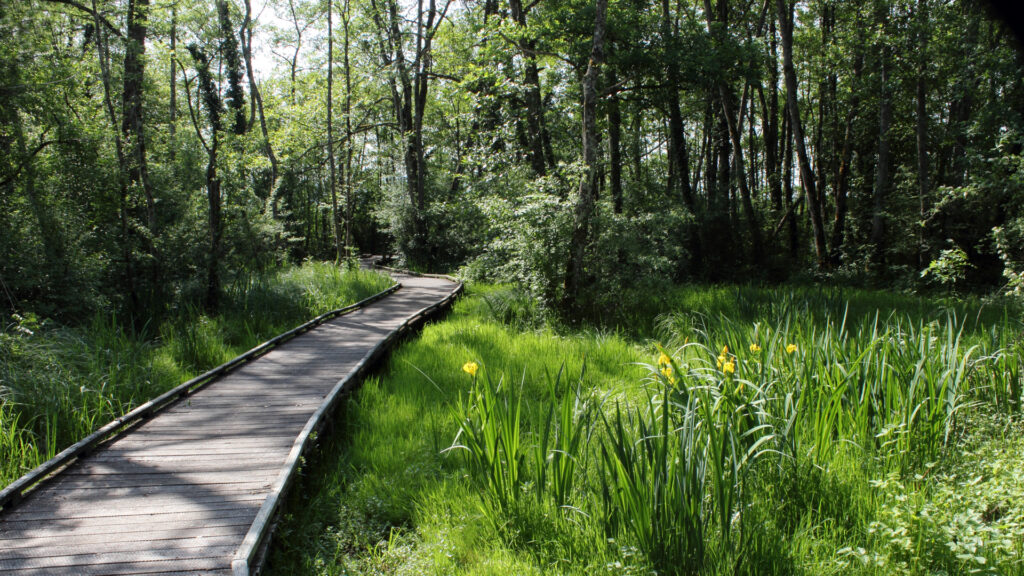 Hike the trail on stilts of the Lavours Marsh Reserve
Treat yourself to a timeless break on the Lavours marsh trail on stilts. Open your eyes wide and observe the flight of the inhabitants of these preserved places. The educational panels will guide you to better appreciate the local biodiversity. In the distance, the Grand Colombier soars majestically skyward.
Pedal along the Rhône during your holidays in Ain
Between vineyards, gorges, lakes and marshes, the ViaRhôna offers 2 stages in Ain. From Belley to La Balme located on the other bank of the Rhône in Savoie, the route of almost 90 kilometers takes you on the greenways and marked roads along the Rhône. You will sometimes leave the river to enter the magnificent natural spaces of the Dauphiné balconies. A change of scenery is guaranteed during your holidays in Ain.